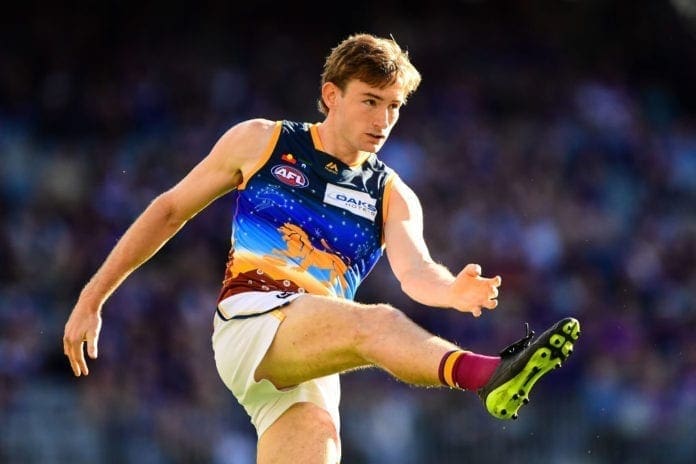 Brisbane captain Dayne Zorko has backed defensive star Harris Andrews to be his likely successor as captain of the club.
In what will be Andrews' 150th game for the Queensland club, the 25-year-old will lead the Lions against the competition's premiership fancy, Melbourne, on Thursday night in Zorko's absence.
Andrews has held the role of vice-captain since 2018, having assisted Zorko from his first day as skipper.
The veteran is currently sidelined with a hamstring injury, seeing Andrews step up as and lead the pride in his milestone match.
Having worked alongside Andrews since he first stepped into the club in 2014, Zorko lauded the development of the Aspley product's work ethic and professional mindset.
"He's developed into a real student of the game," Zorko said.
"His attention to detail on opposition players, preparing, getting his body right is second to none. I haven't seen it done better.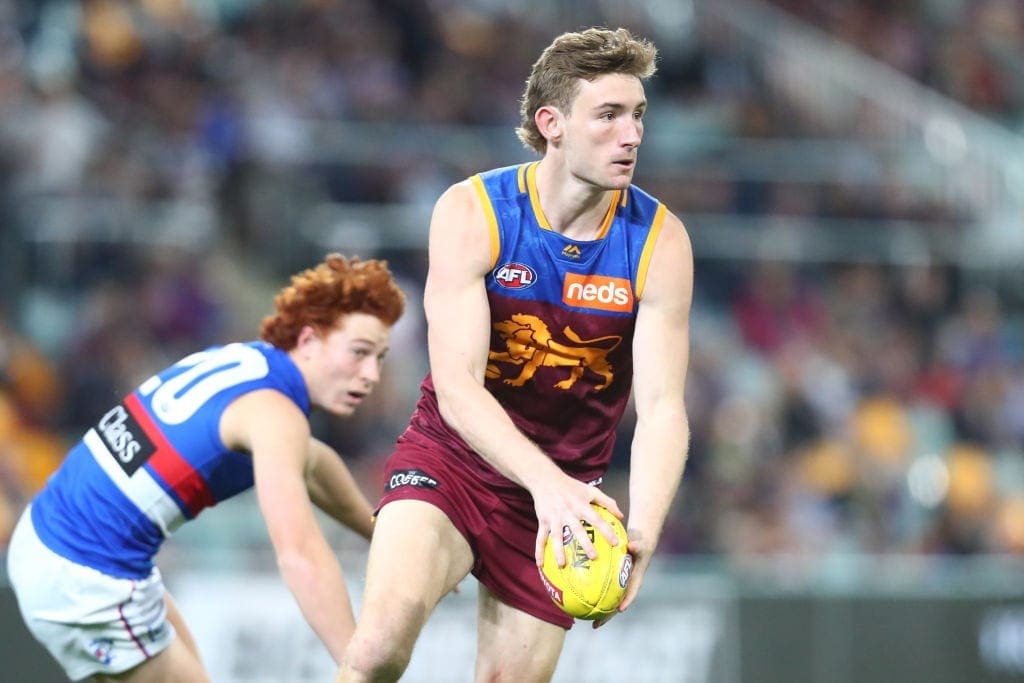 "It's thoroughly deserved. I didn't think he was going to get there early on, but he's turned into such a fine player.
"He's a two-time All-Australian, he's starting to get going which is really pleasing for us."
When asked if Andrews was the leading contender to eventually take the permanent captaincy from Zorko, the latter offered a quick response.
"He'll be the front-runner," he said.
Thursday's clash between the Lions and Demons is staged as a top-of-the-table clash, with Brisbane haveing dethroned Melbourne on the ladder's summit prior to both club's bye round last week.
The Dees have slipped from their perch after three successive losses, with their last win coming a month ago against North Melbourne.
While the Lions currently have their necks ahead of the reigning premiers, Zorko remained adamant Simon Goodwin's side were still the standard of the competition.
"They're the deserving favourites, there's no doubt about that," he said.
"They're playing the best football in the competition at the moment, and I think everyone below them, [and] including us, has to be at their absolute best to beat them.
"Teams over the last few weeks have shown us a pathway to do that, but I'm expecting them to bounce back and I still think that their premiership favourites.
"They've also lost three but they've been in front of half-time in all those games,"
"It's something that I'm sure they would have addressed over their break.
"We see this opportunity that we can exploit some of those things, we're certainly going out to do that."
The Lions have played just 14 games at the MCG in the past decade, with Thursday night's bout the best practice they'll get for a potential grand final appearance.
They'll return to the 'G to face Richmond in five weeks time, but Chris Fagan remains hopeful this week will see his side snap their 10-game losing streak at the venue.
"We only get a handful, not even a handful, maybe two or three opportunities a year," Zorko said.
"It's a great opportunity for us. Obviously our record isn't great here but at the same time we don't play here a hell of a lot.
"If you want to win the grand final, you've got to get the job done here, and that's certainly what we're going out to do.
Since [Fagan]'s taken over we've gone through all the different venues and teams and places that we haven't won in a while and this is the last one on that list. So it'd be great to tick it off."
The Demons will host Brisbane at the MCG at 7:20pm (AEST) on Thursday night.