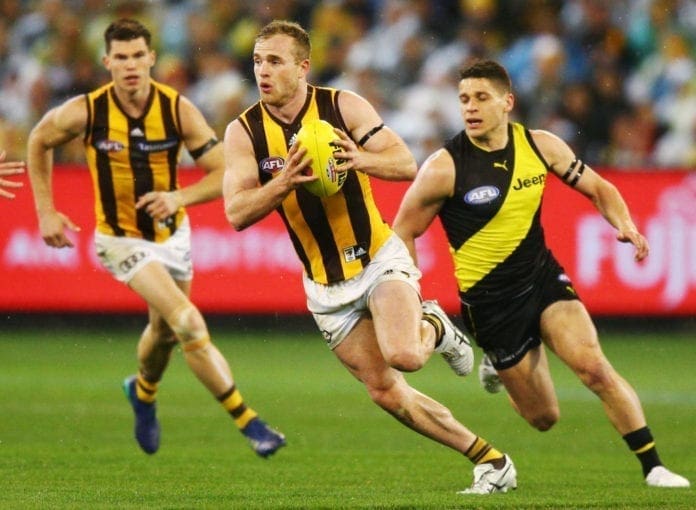 The Hawthorn and Richmond Football Clubs are set to travel to the North-Western region of Tasmania to play an official pre-season contest aimed at paying tribute to the lives lost following in Hillcrest Primary tragedy earlier this week.
While the remainder of the 2022 pre-season fixture will be announced by AFL boss Gillon McLachlan on Monday, December 20, AFL Tasmania has reported that the Tigers and Hawks clash will take place in the Apple Isle on Saturday, March 5.
Both of the Victoria sides have strong roots within the southern state, with Richmond cult hero Matthew Richardson and quadruple premiership Hawk Grant Birchall hailing from the grief-stricken Devonport area.
It is not yet known whether any gate-taking funds from the fixtured match-up will be passed onto those affected by the tragic jumping castle accident, however, a GoFundMe account started in the wake of the disaster has already collected more than $1.1 million in donations.
Speaking prior to the announcement of the entire pre-season fixture, McLachlan offered his condolences to the tight-knight Tasmanian community as well as stating that a formal fundraiser of their own would be constructed closer to the date.
"On behalf of the AFL, I extend my deepest condolences to everyone impacted by the accident at Hillcrest Primary in Devonport earlier this week," the league chief said.
"To all those affected by the tragedy, including the families, first responders, the school community, and the wider Devonport Community, we send our thoughts.
"We can't imagine the heartbreak that everyone in the close-knit North-West community of Tasmania is going through – we share in that heartbreak and as an industry we are united in our commitment to help.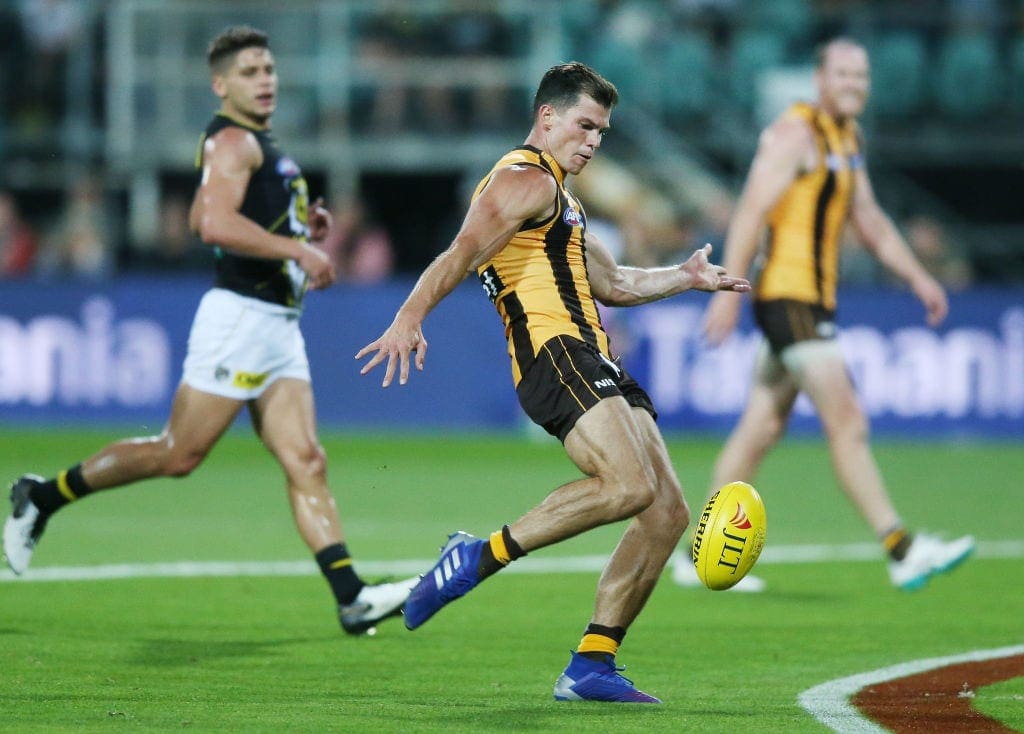 "Together with the Hawthorn and Richmond Football Clubs, we will work closely with the local community and the Tasmanian Government and hold a fundraising event in the lead-up to the match which will be played on March 5 to benefit those impacted by the tragic circumstance.
"North Melbourne Football Club, which also has a strong and long-standing relationship with Tasmania, will also provide support.
"A fundraiser and a game of football cannot change what has happened, but it is one way for our game to wrap our arms around the North-West community of Tasmania and show our support."
Club officials including Jeff Kennett, Brendon Gale and Ben Amarfio have also expressed their club's willingness and desire to aid any current efforts as best available.