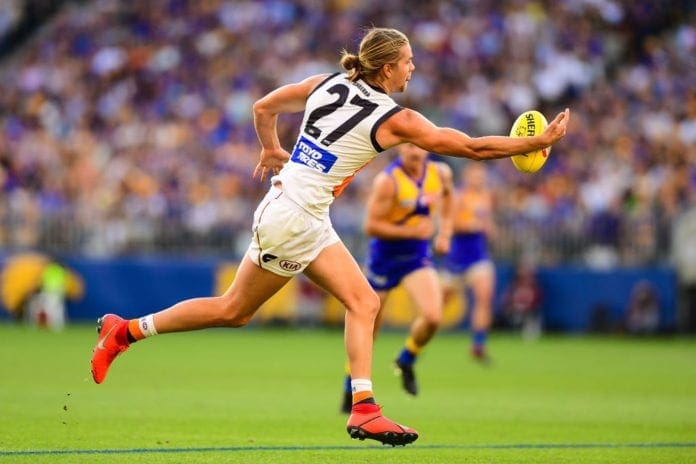 The GWSGiants have voiced their interest in retaining goalkicking free agent Harry Himmelberg for the long haul.
The Giants are prepared to offer Himmelberg a new deal as long as a five-year extension, which would keep him at the club until the conclusion of 2028.
Himmelberg has become a highly sought-after prospect, drawing interest from multiple clubs around the league as his future remains uncertain.
Despite interest from other clubs, the Giants are confident of retaining Himmelberg, with the club's head of football Jason McCartney telling AFL.com.au's show Gettable on Wednesday that the club is willing to offer a deal as long as five years.
"Yeah, absolutely," McCartney said.
"The one with Harry is a little bit different because he was drafted as a 19-year-old. He is that year older than the traditional eight-year free agent at 26. But, touch wood, he's been a player that's been really consistent and very versatile and he's also been durable.
"We'd definitely look for a long-term contract with Harry around that and he's known that from the very early stages in our conversations and what his manager would be talking to him about."
"I completely understand why Harry was going to take some time. For Harry, it's all new too. He's getting a feel and wanted to get a good look at what this coaching structure would look like and our style of play and program.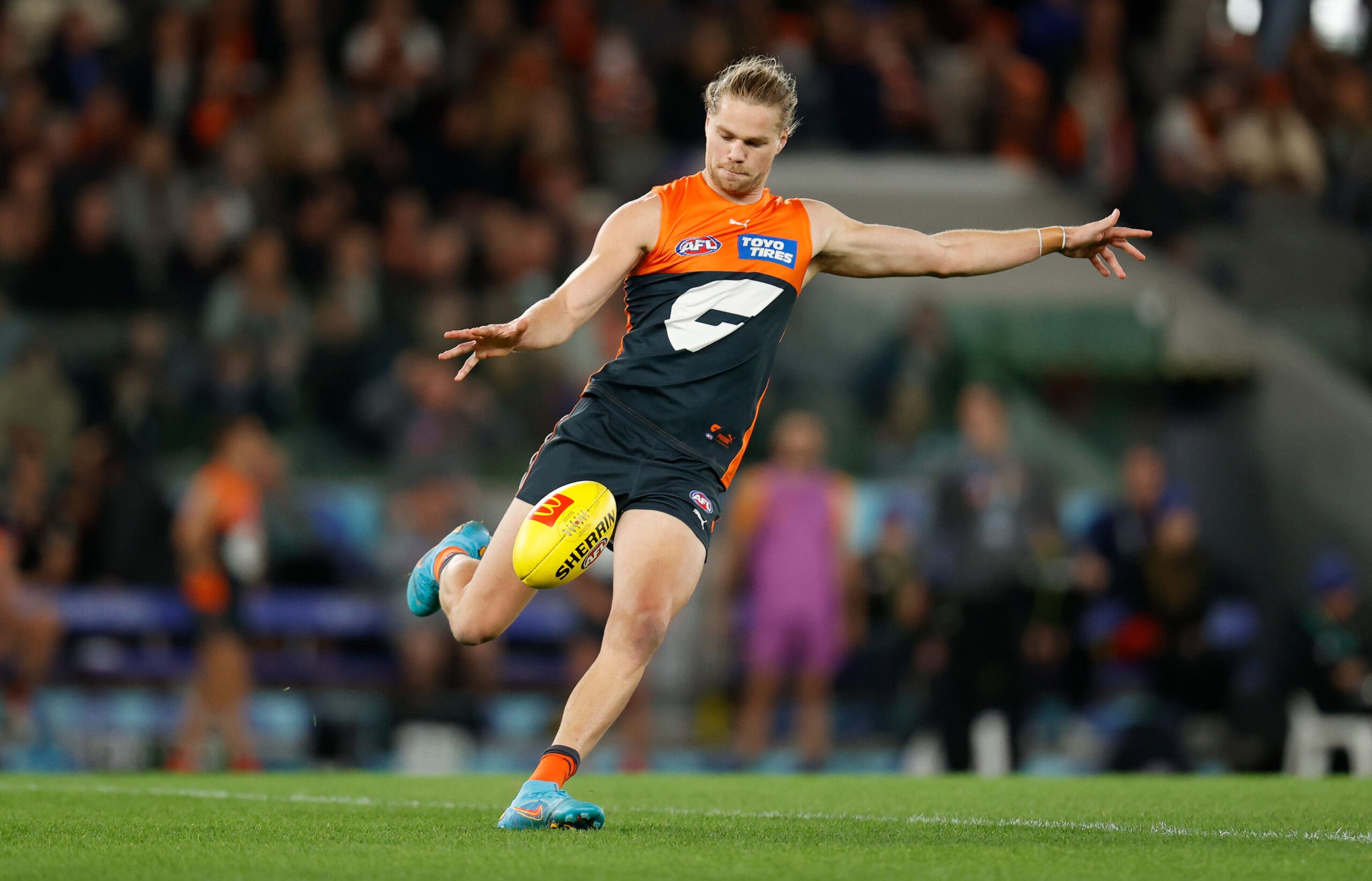 "We knew right from the very early stages, it was probably going to be something that would ramp up maybe at the midway point of the year around the bye. We're anticipating there will be further discussions over the next couple of weeks."
The Giants are expected to compete with reported suitors in Richmond, Sydney, Brisbane and Collingwood later this year as he weighs up his future at GWS, being one of seven restricted free agents in the AFL in 2023.
Speaking on the Tradies Podcast this week, journalist Sam McClure said Collingwood have emerged as the most recent suitor for the 27-year-old.
"We can add Collingwood to the mix as well," McClure said on the clubs circling the Giants swingman.
"Collingwood might have to move a few things around, and we know they went after and got Dan McStay last year. We know they're not the same player, but not dissimilar.
"Given (they've got) Howe, Murphy, Moore and Frampton down back, you would
think if they're going after Himmelberg it would be as a forward.
"Himmelberg just makes sense at Collingwood because he's an excellent kick, a good decision maker and he's versatile. What we know about Craig McRae is that he loves versatility with his players. There are so many players that can add so many elements to Collingwood's game."
The Himmelberg free agency discussion is not as straight forward as previous scenarios. The NSW local does not have the typical 'go home factors' as his family currently resides in Queensland. The decision will ultimately come down to the club that presents an offer that best suits his footballing future.