The wild week that was the 2022 AFL Trade Period wrapped up Wednesday evening, with one of the busiest proceedings we've seen in years off the back of a host of stars migrating all over the country.
Whilst some teams chose to sit on their hands and not upset the balance of things, others made hay while the sun was shining by bringing in a bunch of new faces to beef up their best 22 or provide depth to their reserves.
With this, it's time for the obligatory trade period grades for each club as we review the dealings that each of the 18 sides carried out over the past week.
Without further ado, let's get into it.
It's hard to say that the Crows' trade period was anything other than fruitful, bringing in the mercurial Izak Rankine as well as Pick 46 to go with a future third and fourth-round pick.
Rankine joins a forward line with a fair bit of potential and gives Matthew Nicks' side another dimension to their offensive game.
In terms of outgoings, key tall Billy Frampton finally made the switch to the Pies after months of rumours, also parting with Pick 5 to get Rankine in and a future third and fourth-round pick.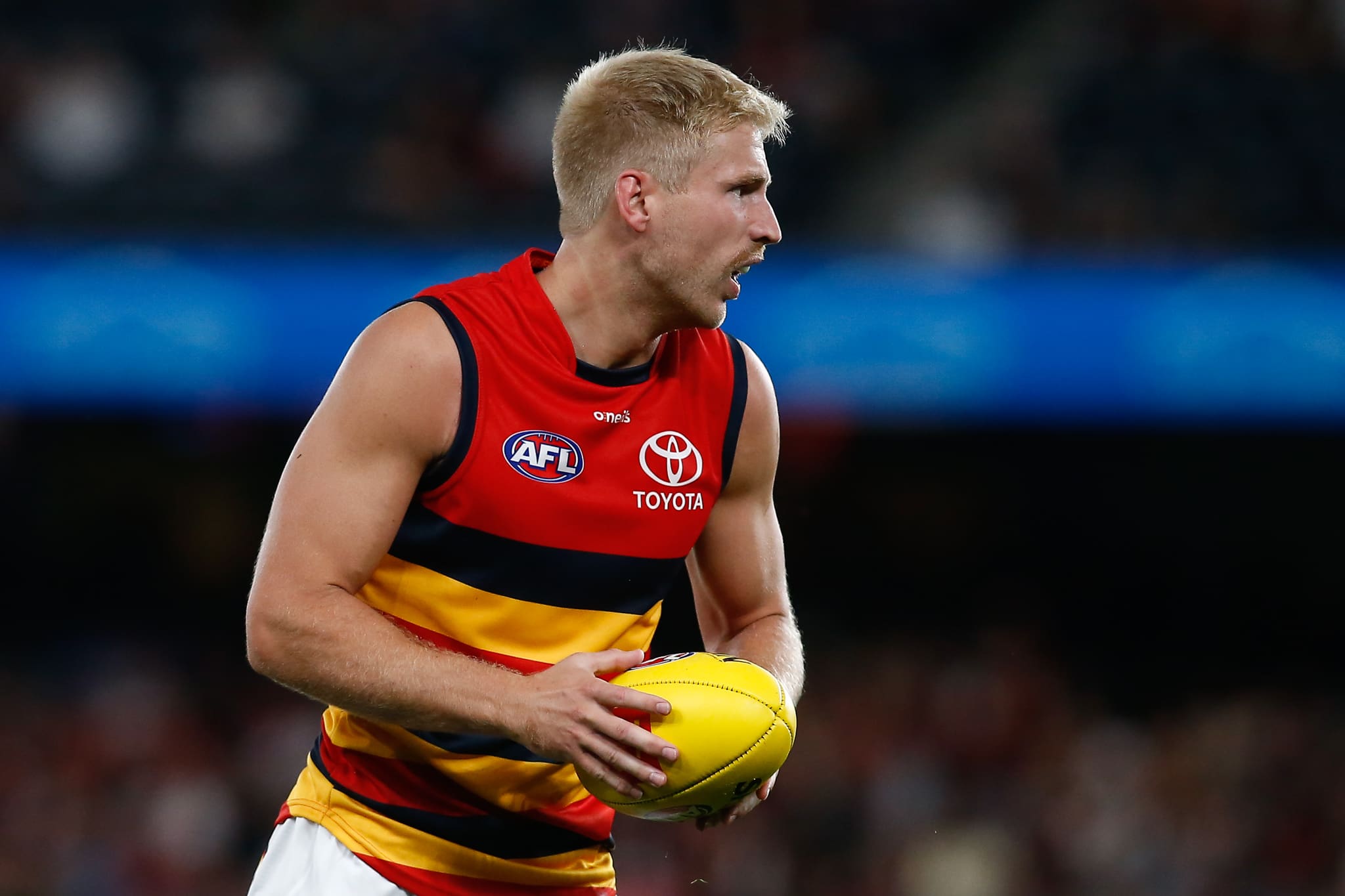 Despite missing out on Jason Horne-Francis, it'd be hard to pick holes in the Crows' trade strategy this summer, and their activity will only serve them well heading into season 2023.
One of the few clubs who had a truly stonking trade period was Brisbane, securing gun midfielder Josh Dunkley and veteran sharpshooter Jack Gunston to add a duo of stars to their already glittering lineup.
As well as the two players, the Lions managed to rake in Picks 35, 36, 38, 55 and 56 with the former of these coming through the compensation for departed free agent Dan McStay. The club also racked up a future second, third, and fourth-round pick through their dealings.
Conversely, the Lions didn't stand in the way of the aforementioned McStay or Tom Berry as they both chose to depart the Den for Collingwood and cross-town rivals Gold Coast respectively. Additionally, Brisbane surrendered Picks 15 and 46 as well as a future first, second and fourth-round pick during trade week.
For a side that hasn't been to a Grand Final under Chris Fagan despite three preliminary finals in the last four seasons, 2023 is shaping up to be the best chance they have to finally take the next step.
The Blues had a rather quiet trade period, bringing in Dockers wingman Blake Acres as well as a future fourth-round pick. The club also received Pick 49 from the AFL as compensation for Liam Jones too.
On the outs, fringe midfielder Will Setterfield trod to the Bombers, whilst Pick 68 and a future third-round pick also went out the door.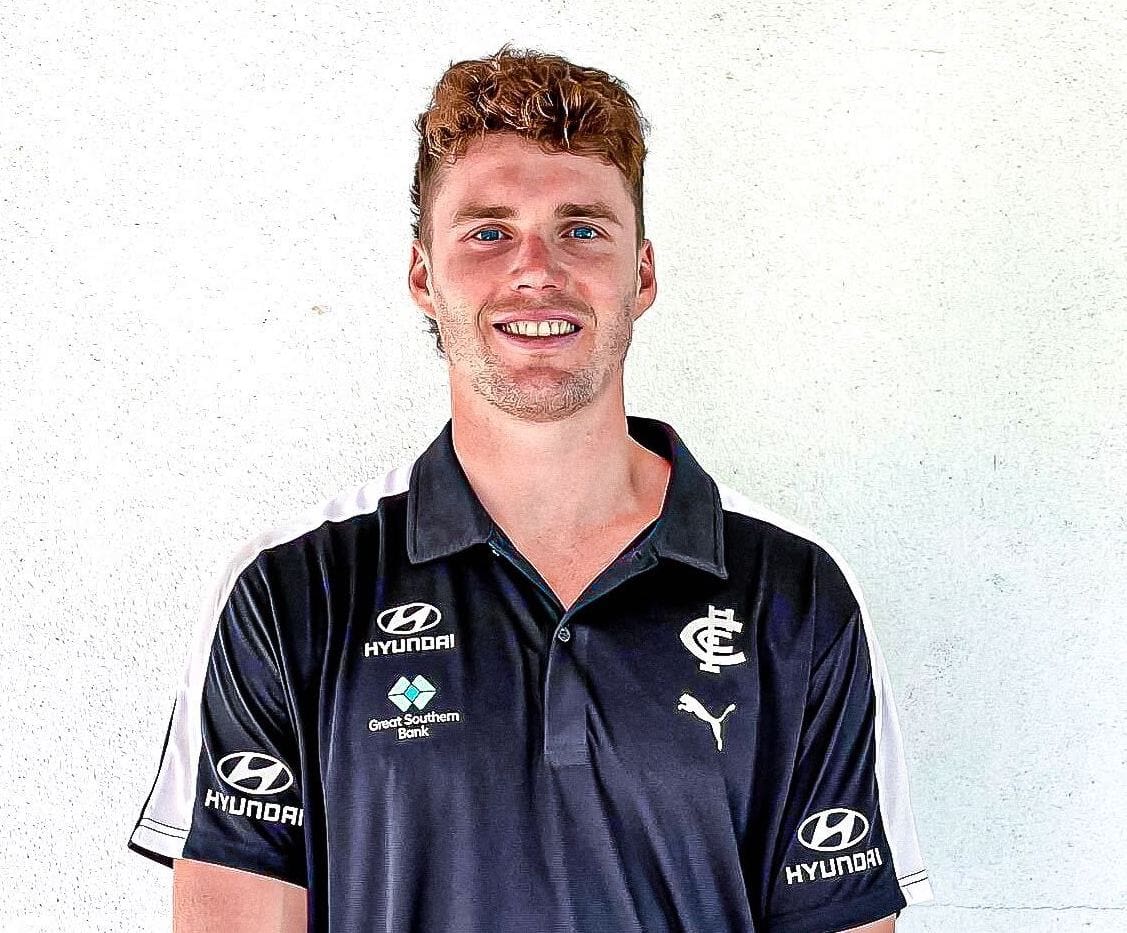 With the club taking massive strides in 2022, there was little need to have a massive trade period as the Blues look to play September football once again in 2023.
Craig McRae's side had a busy trade period, bringing in Bobby Hill, Billy Frampton and Dan McStay in free agency as well as Brownlow medallist Tom Mitchell to bolster their ranks. Picks 25 and 27 also went their way as they look to bring in some second-round talent in this year's draft.
Leaving the club were superstar ruckman Brodie Grundy and youngster Ollie Henry as well as Picks 41 and 50. A future second and third-round pick was also pushed out as a result of their dealings this trade period.
It's a bittersweet one for Pies fans, with their exciting incomings slightly soured by the departure of Grundy and Henry, meaning an above-average grade is what they will be awarded for their activity.
Despite their cataclysmic past few months, the Bombers were able to poach Dees key forward Sam Weideman and Blues midfielder Will Setterfield as well as Picks 54, 68, 72 and a future fourth-round.
Big man Aaron Francis blazed a trail to the Swans, packaged with Pick 42 as a future fourth also went to Carlton as a part of the Setterfield deal.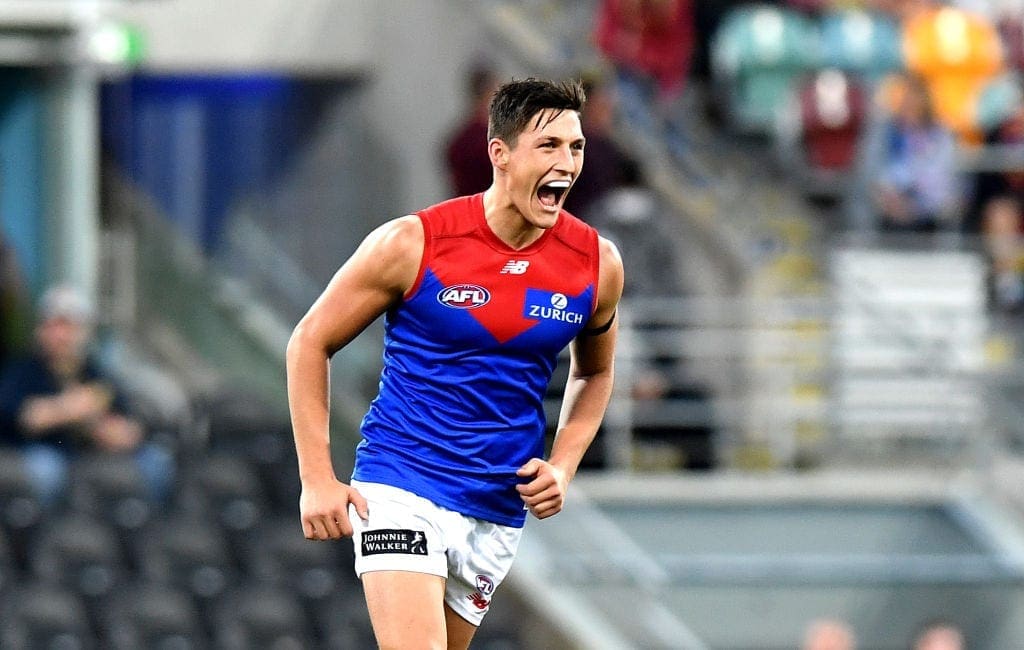 All-in-all, the Bombers didn't really do a whole heap meaning that it's hard to put them any higher than a middle grade for their efforts at the trade table.
There were wholesale changes at the Dockers this trade period, with the likes of premiership Dee Luke Jackson, Suns forward Josh Corbett and veteran Jaeger O'Meara now under the purple haze in Perth. Additionally, Picks 30, 44 and 67 went their way as well as a lengthy list of future picks.
In terms of outgoings, all of Griffin Logue, Darcy Tucker, Rory Lobb, Lloyd Meek and Blake Acres said goodbye to the club as well as Pick 13 and a host of future picks.
The Dockers' incomings balance out the sheer amount of players heading for the door, with Luke Jackson especially a huge get that will serve them more than well in the long run. It's hard not to put their trade action as above average all things considered.
It's simply not possible to find a flaw in the premiers' trade dealings, bringing in three high-grade youngsters in the form of Tanner Bruhn, Jack Bowes and Ollie Henry to prolong their seemingly always open premiership window.
It's more their dealings with Bowes in particular that have made them winners of this trade period, getting him for just a future third-round pick in return for a lofty Pick 7.
In terms of outgoings, the Cats lost midfielder Cooper Stephens, Picks Pick 18, 38, 48, 55 as well as a few future picks through their wheeling and dealing.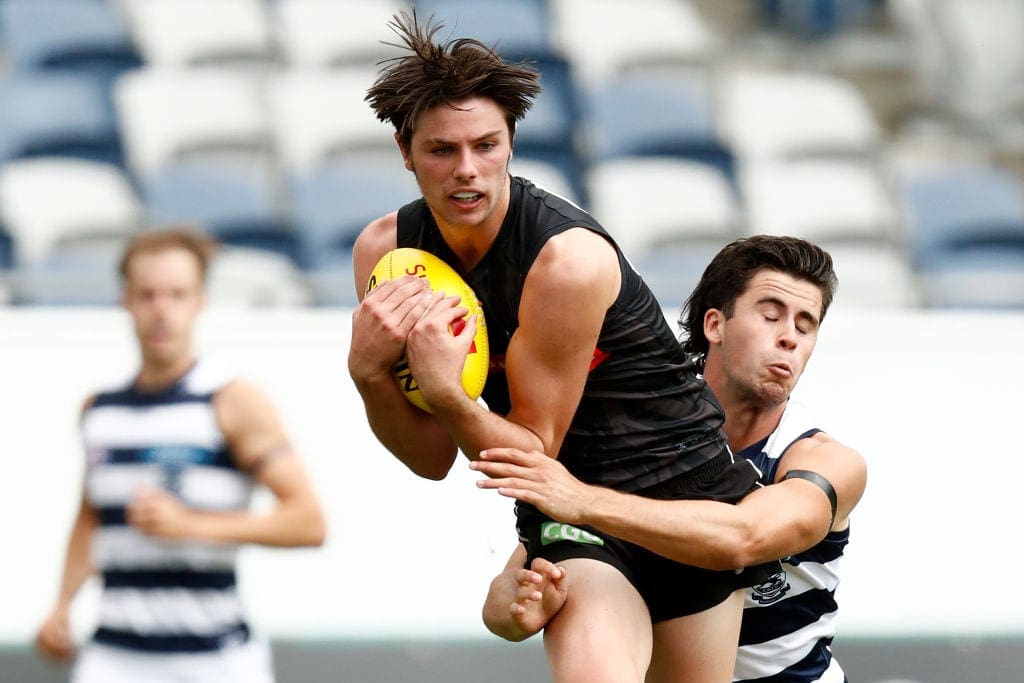 As said previously, it's all sunshine and roses at the Cattery as of current, reinforcing their incredible list with talent that will only get better with more game time.
From the outright winner of the trade period down to the outright loser, a need to salary dump has left Stuart Dew's side battered and bruised.
Despite getting in Ben Long, Tom Berry and Pick 5 amongst a host of future picks, it was the way that teams fleeced the Suns at the trade table that has made the past week so unbearable for Gold Coast fans.
Losing Izak Rankine, Josh Corbett and Jack Bowes as well as Picks 7, 25, 32, 36 and 56 for little upside has meant that the Suns are now a comprehensively worse side than they were in 2022 - not a great scenario for a team wanting to contend for finals in 2023.
Greater Western Sydney - D-
Another salary dumper is GWS, who had a busy trade period in the poaching of Dees young forward Toby Bedford as well as Picks 1, 15, 18, 19, 31 and 57 as well as a future first from Richmond.
Conversely, the club said goodbye to a quartet of stars in Tim Taranto, Jacob Hopper, Tanner Bruhn and Bobby Hill as they all made their way down to Victoria. Additionally, Picks Pick 3, 21, 40, 44 and 63 were let go as well as a future second-round pick.
Despite having a loaded 2022 draft hand, it's hard to get over the fact that Adam Kingsley's side was forced to let go so many of their best players to realign their salary cap, meaning that 2023 could be a rough year for the Giants should they live to rue their outgoings.
The Hawks had a strange trade period, picking up Lloyd Meek, Cooper Stephens, Karl Amon in free agency plus a bunch of later picks (Pick 41, 48, 50) and a duo of futures in order to continue their rebuild.
However, it was the letting go of Tom Mitchell, Jaeger O'Meara and Jack Gunston that has meant that pundits are left scratching their heads at how the side will be able to improve on 2022 with three of their senior leaders gone.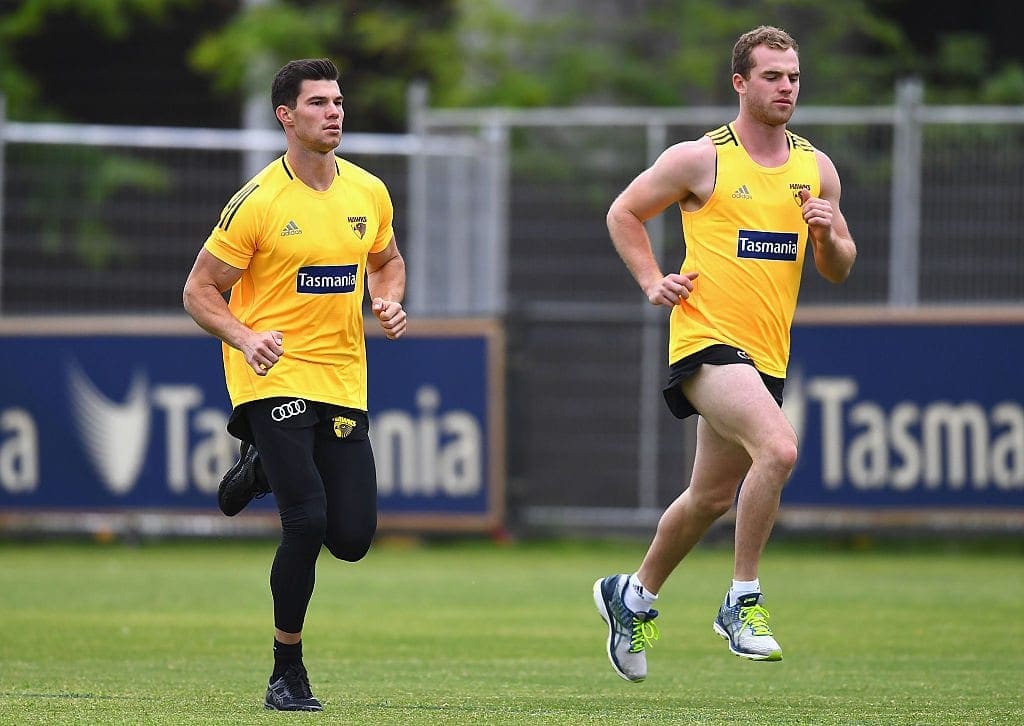 With the racism scandal already having rocked the club in recent weeks, it seems that Hawthorn's on-field performances might not be improving anytime soon if their trade period mirrors their 2023 fortunes.
The Dees had a big year at the trade table, bringing in Brodie Grundy, Josh Schache and Lachie Hunter as well as Picks 13 and 37 amongst a duo of future picks to bolster their best 22.
Conversely, Luke Jackson, Sam Weideman, Jayden Hunt and Toby Bedford all secured their trades away, with the most former of those devastating Dees fans due to his role in the 2021 premiership win. Picks 33, 43, 53, 67 and 72 all also went out the door as well as a future third and fourth-round pick.
Similarly to other clubs, Melbourne have done a good job of balancing their outgoings with who they bring in. Brodie Grundy should give Simon Goodwin the best ruck duo in the competition by a fair bit and could help give the side success in the short term.
The Roos were able to get in a duo of Dockers in the form of Griffin Logue and Darcy Tucker, as well as Picks 2, 3, 40 and 43. However, their activity was overshadowed by one outgoing in particular.
Last year's Pick 1 Jason Horne-Francis managed to force a trade home to Port Adelaide after just one year at Arden Street, angering fans and club officials alike. Additionally, North lost this year's prized Pick 1, however, their incoming higher picks even it out.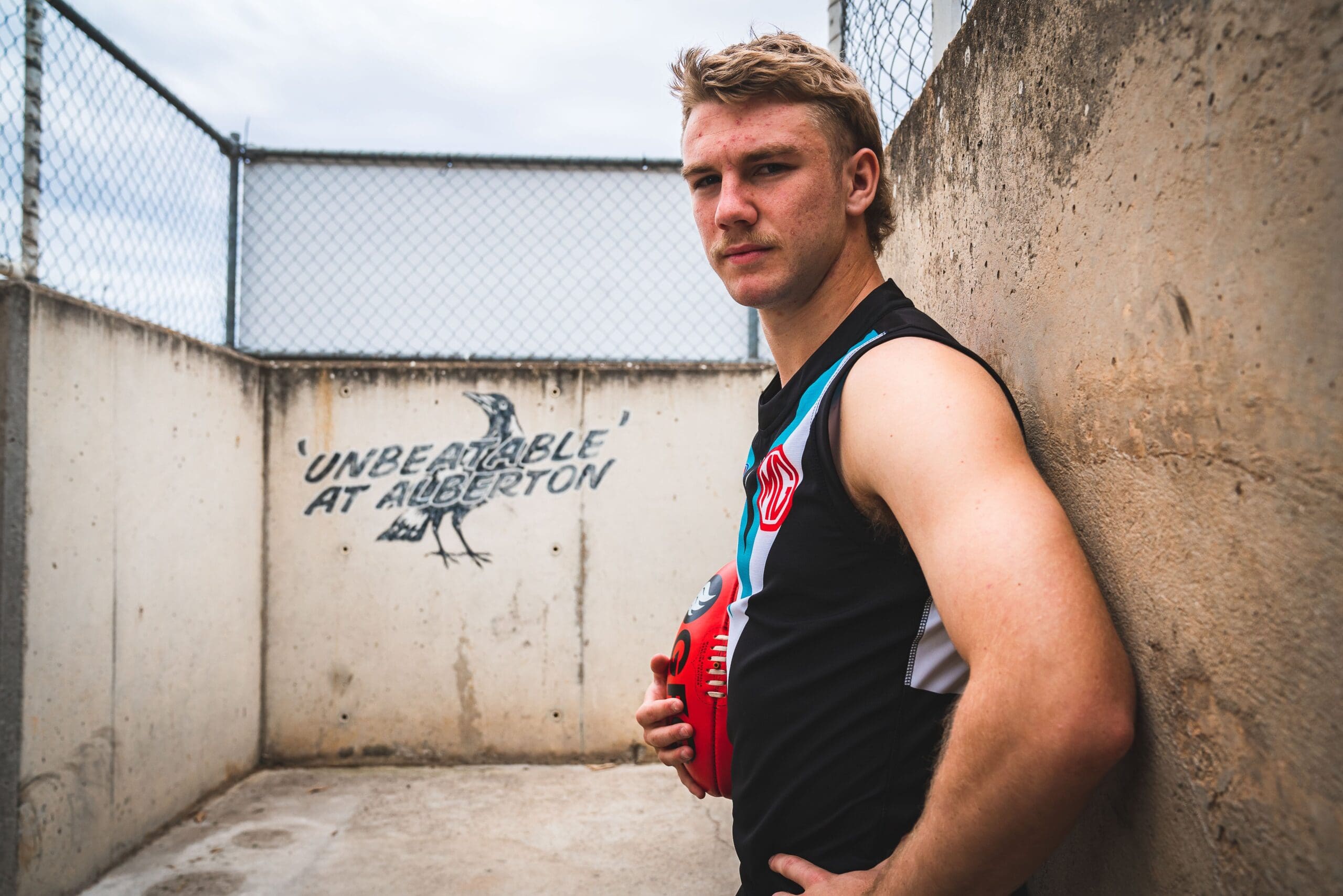 The uncertainty over Alastair Clarkson's future may have had a factor in deciding Horne-Francis' fate. Either way, it will do little to remedy Roos fans' woes after losing a youngster who was promised to be a pillar of their side for year's to come.
On the other side of the Horne-Francis deal sits Port, who will be delighted to get the prodigious youngster in their ranks. Additionally, the capture of Junior Rioli, Pick 33 and two future picks have sweetened their dealings even further.
The Power's outgoings include wingman Karl Amon, Picks 8 and 57 as well as a trio of future picks that pale in comparison to what they were able to bring to Alberton.
Only Geelong's trade period went more swimmingly, with the poaching of Horne-Francis likely to be a massive deal that will hopefully keep paying for itself through his performances over the next six years of his contract.
The Tigers addressed their immediate midfield needs with the capture of Giants star pairing Tim Taranto and Jacob Hopper, propelling them back into premiership contention.
Picks 53 and 63 were given to the Tigers with those deals, with the club having to part with Picks 12, 19, 31 as well as a future first to pry the pair away from Western Sydney.
The no-nonsense way Richmond went about their work as well as the fact no players had to be sent away for these deals to transpire means that the Tigers are one of the big winners of trade period 2022.
A quiet trade period for St Kilda only saw them bring in unrestricted free-agent Zaine Cordy and Pick 32 whilst sending off Ben Long and a future fourth to the Suns.
The lack of activity however is the big reason why the club are getting such a mediocre grade, with the Saints missing out on Jordan De Goey and Esava Ratugolea as well as not being able to get a meeting with Jack Bowes despite his obvious desire to leave.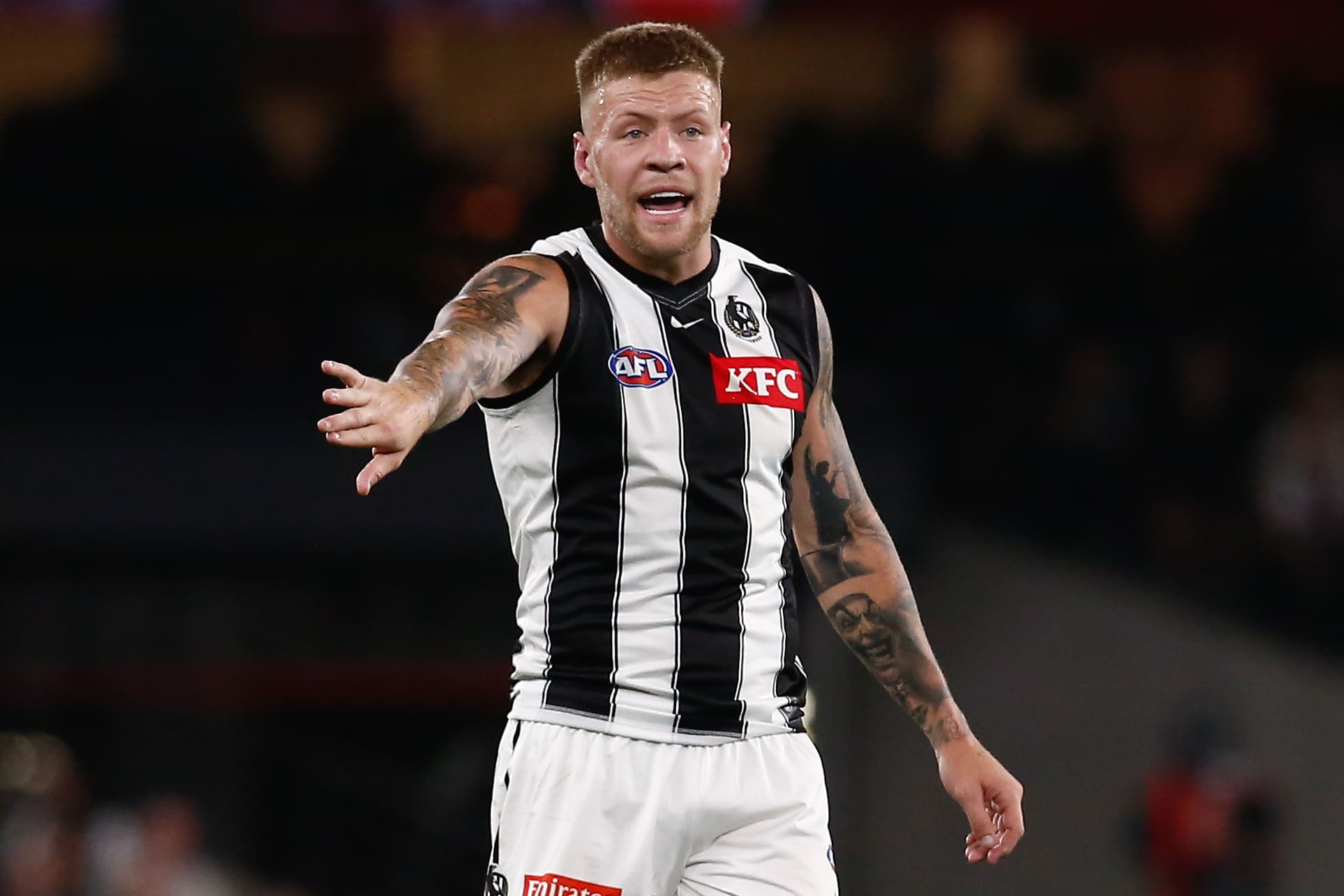 With this, the club's list has stagnated and they're going backwards by standing still, barring their draft picks from this year bursting onto the scene next year. This means that it could be another long year for Saints fans in 2023 off the back of a disappointingly inactive trade period.
Similarly to St Kilda, the Grand Finalists were quiet in this year's trade period - being because their list position dictates they can be.
Only Aaron Francis and Pick 42 came into Sydney during trade week, with Pick 37 and a future fourth going out the door. The lack of activity may point to the belief that John Longmire has in his side that they have all the right tools to have another serious tilt at a flag in 2023.
The grade isn't necessarily to symbolise a negative trade period, more one that was fairly insignificant for a side that needn't tinker with recruitment to remedy their shortfalls.
The Eagles didn't have their best trade period by any stretch of the imagination, only getting in Jayden Hunt, Picks 8 and 12 as well as a duo of future picks.
On the outs, Junior Rioli is the one that will sting the West Coast faithful the most, whilst the club waved goodbye to Picks 2 and 40 bizarrely to give themselves a draft hand that isn't exactly befitting of a team that finished 17th in 2022. Furthermore, losing out on Luke Jackson to crosstown rivals Fremantle further compounded their woes and left them with one of the worse lists in the competition as of current.
It looks as if 2023 is going to be another long, long year for West Coast, with fans now resigned to having to settle in for the long haul as Adam Simpson looks to rebuild his list in the shortest amount of time possible.
Luke Beveridge's side could be considered to be a bit worse off now despite recruiting Dockers tall Rory Lobb and defender Liam Jones to their ranks along with Pick 21 and a host of future picks.
The flip side of this was the exodus of players that the club had to endure, with Josh Dunkley, Zaine Cordy, Josh Schache and Lachie Hunter all waving goodbye to 'The Kennel' along with Pick 30 and a duo of future picks.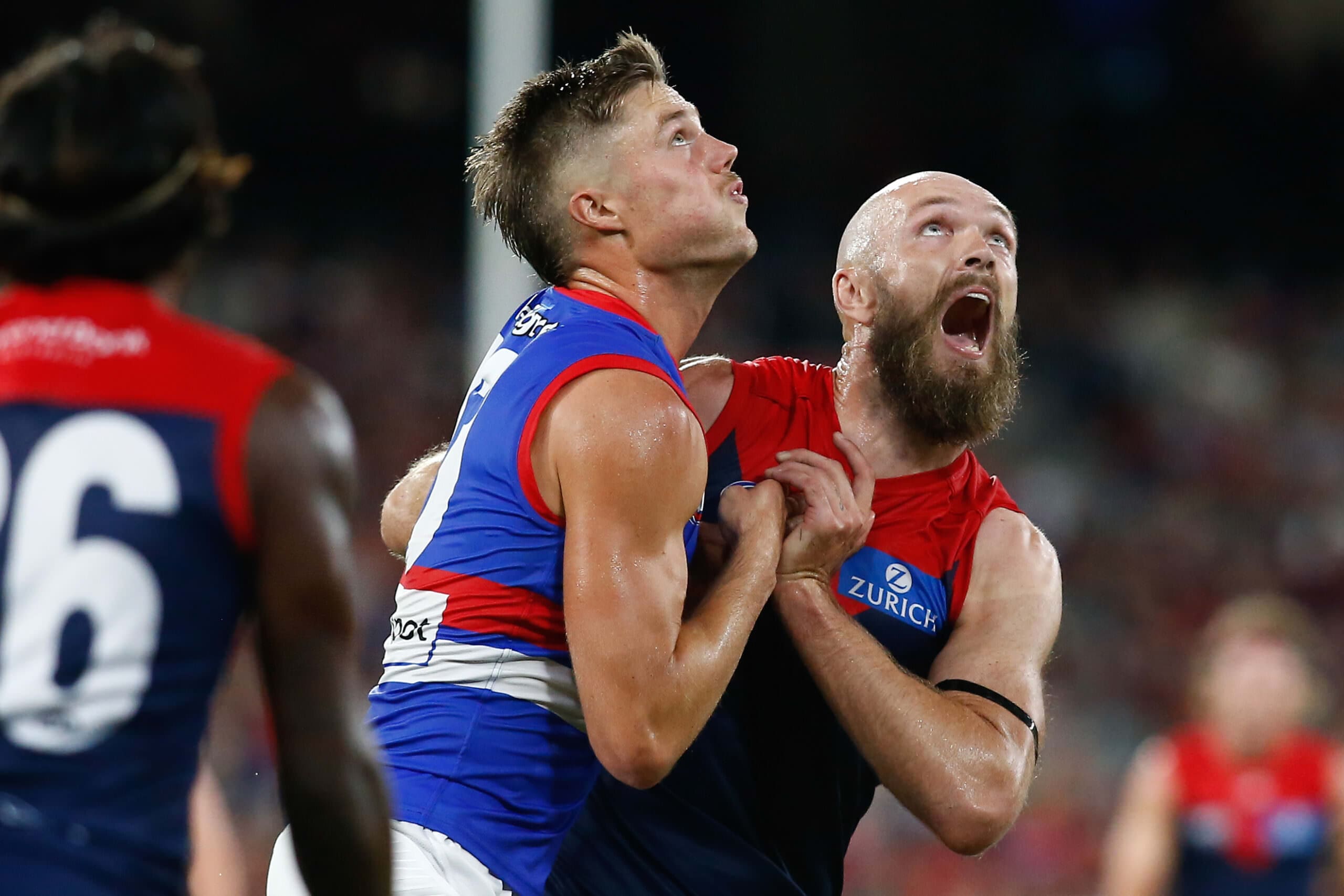 Although the latter of the two had found themselves on the outer in 2022, Dunkley in particular will sting considering the career-best year he was coming off. If their trades do not come off well in 2023, there'll be question marks over the club's recruitment strategy and how they aim to rejuvenate the list to avoid slipping out of finals contention.