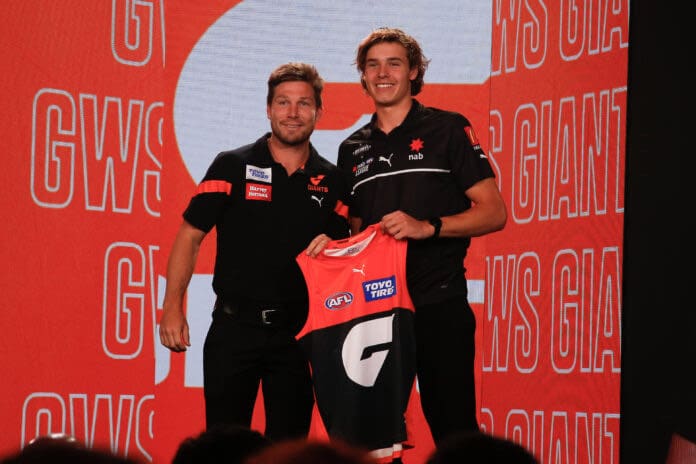 GWS Giants' National Recruiting Manager Adrian Caruso hasn't ruled out pick swaps on night two of the AFL Draft, following a busy opening round.
The Giants claimed Aaron Cadman with the first overall selection, also drafting Giants Academy member Harry Rowston with Pick 16 after matching a bid from the Sydney Swans. They head into the finale of the draft with the coveted first selection of the second round.
Speaking after the opening night, Caruso said that the Giants weren't heading into day two with a concrete plan, admitting that the club wouldn't rule out trading Pick 22.
"I don't want to go to sleep tonight knowing what we're doing because, you know, as today unfolded so many different scenarios presented during the day and things change," Caruso said.
RELATED: The 13 best AFL Draft prospects still available
"So I think I'm just going to keep an open mind and use the day to really work through all these scenarios of what's available.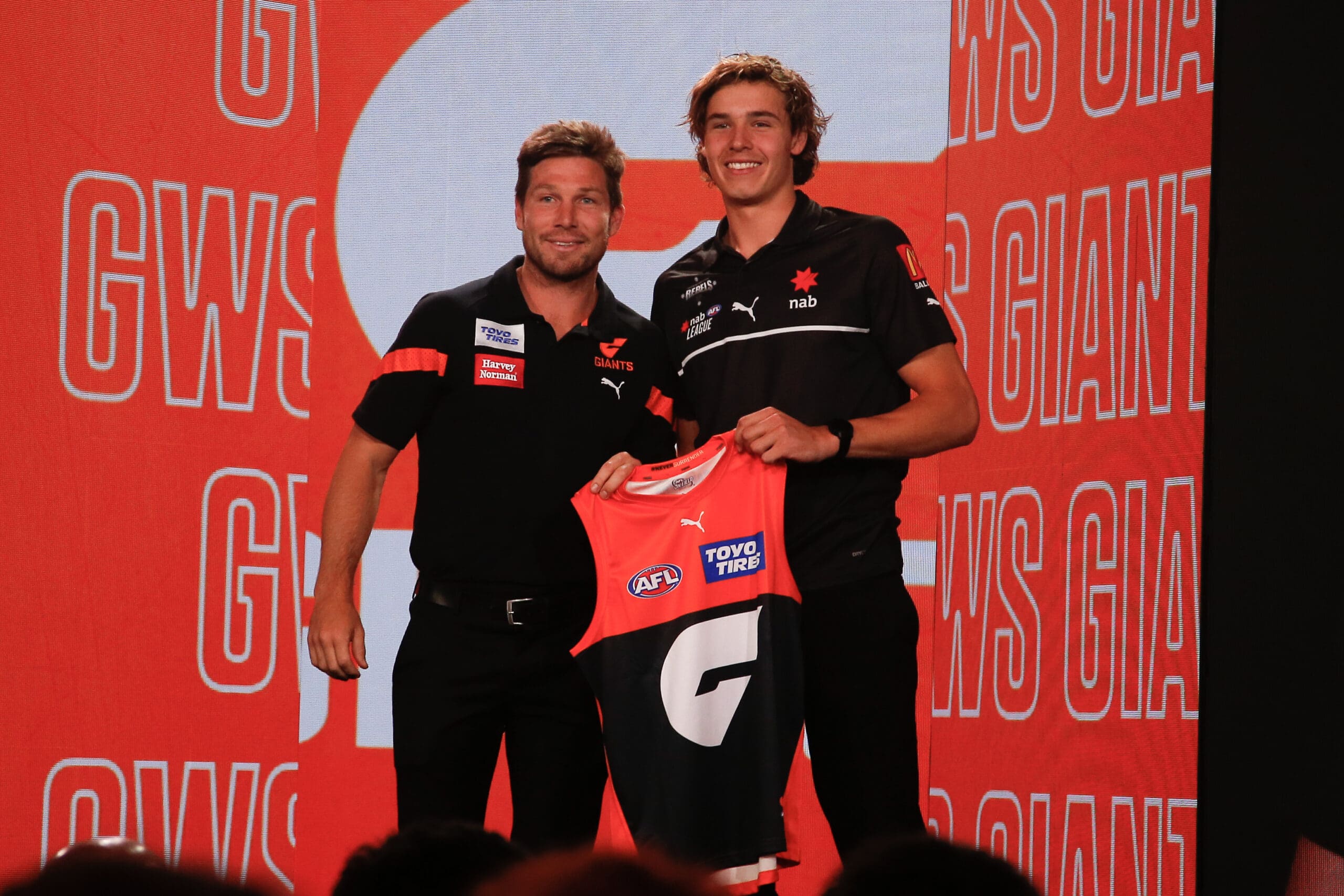 "Who could we pick with #22? Could we slide back and still get that same player, have conversations with managers to work out what the range of a player is? All those sorts of things. It's worth a day to just get your head around all the possible scenarios."
When asked if a future first-round pick would have to be involved in any potential deal, Caruso said the Giants remained open to a host of options.
"Not necessarily," Caruso said.
"As I said it could if we move back three or four spots and take a future second, that's an option, and those sorts of deals are regularly offered up. And really that first pick on night two, that's been more of what's happened, slide back for a future second than a flat-out future first.
RELATED: Collingwood list boss expects moves on day two
"Now if someone comes to us with a future first, we will listen, but there's a few different scenarios there that we would consider, but as I said we also keep just keep the pick and pick a player."
Melbourne's recruiting manager Jason Taylor also touched on a potential trade with the Giants, admitting that the two clubs will have a conversation on day two
"I certainly will have a conversation with them," Taylor said.
"We've been having a conversation ongoing with them about that, whether what's transpired tonight has an effect on what happens with that, who knows.
"Tomorrow is a new day and we'll go again, but you know, we've got a few scenarios that may play out and we're happy to sit within even to be honest."