Following the exciting selection of Claremont utility Edward Allan on the opening night of the draft, Collingwood now turn their attention to Tuesday and the later rounds of the AFL Draft as the number of live trades is anticipated to increase.
Only a small handful of clubs were involved in pick-swaps during the first round of the draft, with the Hawks and Lions among those wheeling and dealing before landing confirmed deals throughout the night.
Matched father-son and Academy bids also saw Collingwood's place in the queue pushed to Pick 19 overall, where they swooped on Allan as their sole selection on the opening night of the draft.
Allan, an athletic and versatile midfield-forward prospect, held discussions with the Pies as late as last week, with Collingwood list boss Derek Hine and his crew flying west to speak with the son of premiership Hawk and ex-Docker, Ben Allan.
Hine was somewhat surprised to see Allan still available when the Magpies first entered the draft, however, the outcome was a welcoming one for Collingwood's recruitment team.
"We were over (in WA) last week," Hine revealed.
"(Chasing Allan) was more along the lines of 'if this did happen, we better get our ducks in a row'.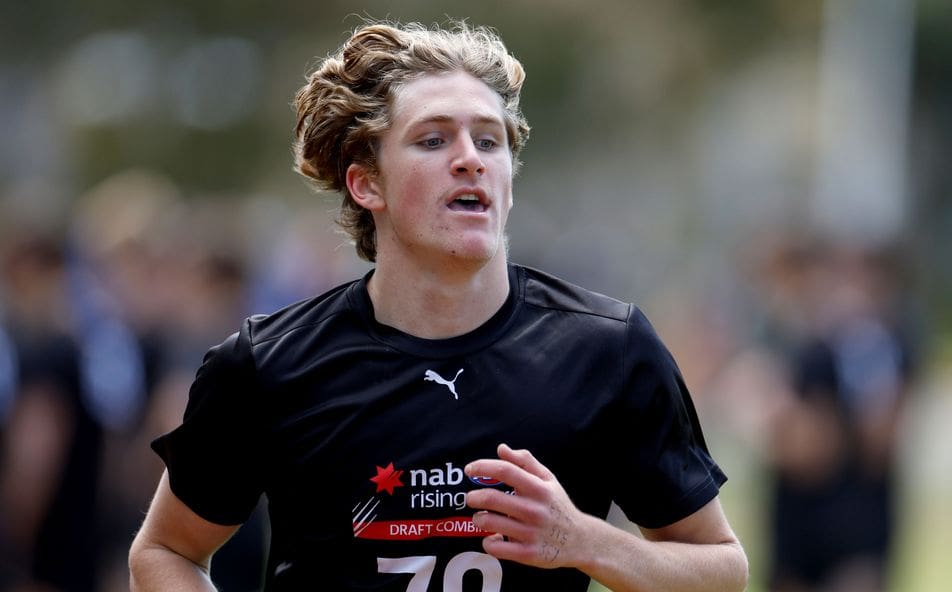 "And it happened, so we're really pleased."
The Pies enter the second night of the draft with two second-round selections coming in at 28th and 30th overall following the first night's events.
Hine will be open to fielding offers for those selections given the expected increase in deals for night two, but he has his sights set on some talent still available.
"We've still got a few players on the board that we will potentially take," he added.
"At this point in time, we're open to anything. We've got a few boys that we would move those picks out for.
"I think that's what you've seen in the past, there's a lot of interest in those picks.
"I think there'll be a few phone calls going around tomorrow. I think you'll see a lot more movement tomorrow than you did tonight, that's for sure."
Collingwood has been linked to several prospects overlooked in the first round, with SA ruckman Harry Barnett, Sandringham forward Charlie Clarke, and Glenelg defender Jakob Ryan all still on the table.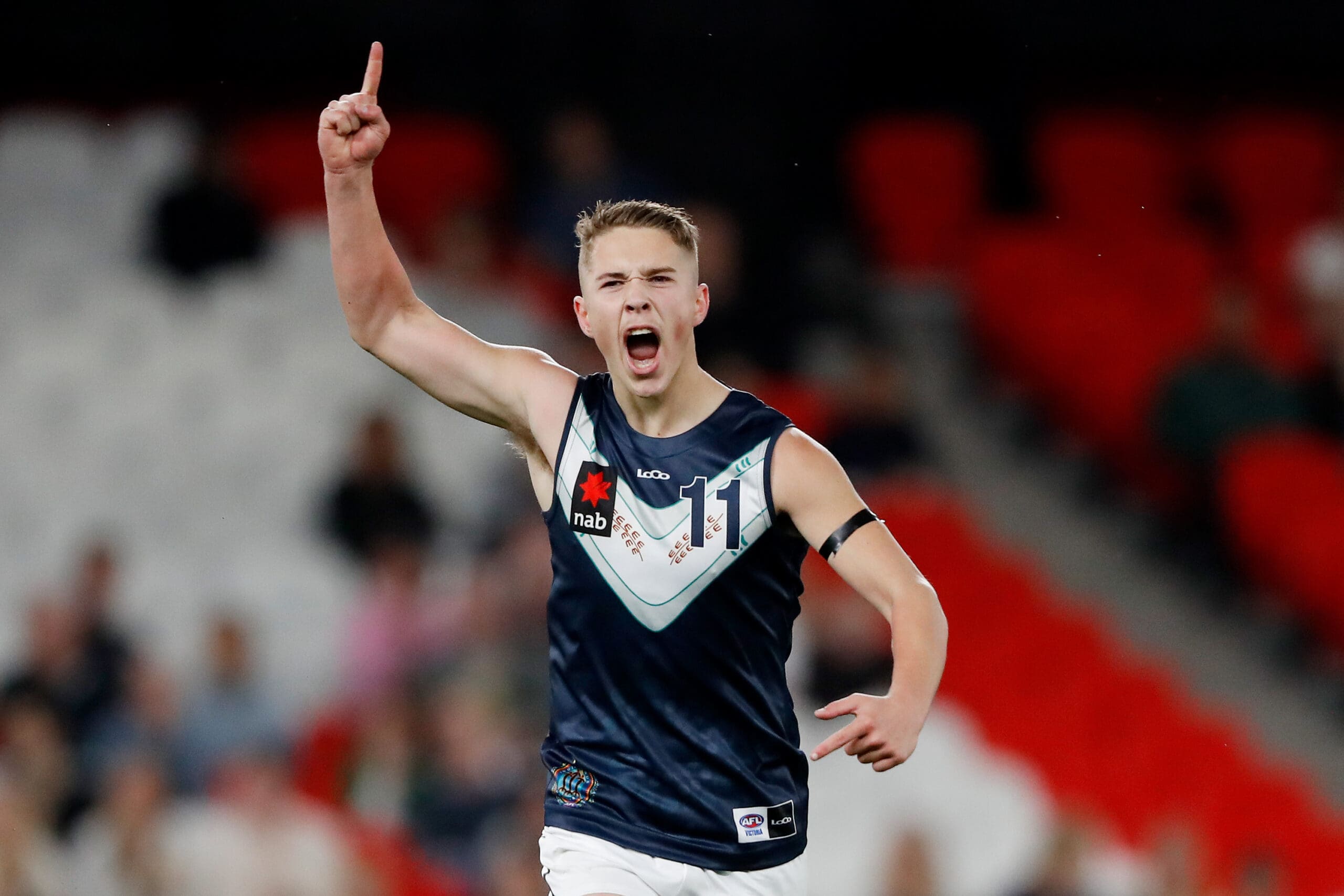 The second round of the draft and onwards will be confirmed on Tuesday night as clubs return to Marvel Stadium to conclude the count.