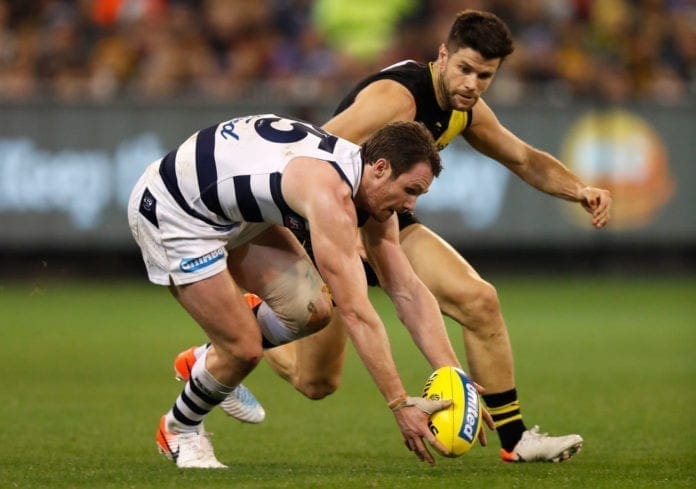 Geelong captain Patrick Dangerfield won't make his return from a hamstring injury this weekend against GWS, with a return likely to come in Round 12 when the Cats take on the Western Bulldogs.
Dangerfield has missed the past two matches due to the ailment, with the Cats posting a pair of wins in the absence of their skipper and star midfielder.
Those losses against Richmond and Fremantle followed a five-game winning run for Chris Scott's side, where Dangerfield played a starring role in the return to form after a winless opening three rounds.
The Cats will be without the veteran midfielder for another week as they prepare for their clash with the Giants on Saturday, with Dangerfield confirming he won't partake in Round 11.
"No, not this week," Dangerfield told SEN."The plan is to be right and ready for next week. It's just getting days in the legs and high-speed metres in. A more conservative route, which makes sense for a hamstring I suppose.
"A grade two hammy, which is sort of average, takes that three-week mark (to recover). It's just what you can fit into each week, still pushing the hamstring (with) time and attention.
"Performance staff will talk about rehabbing the muscle and reconditioning it with weights and a combination of on-ground running and high speed (movement), trying to replicate what a game is, which is obviously very difficult because you're not going to go out and train for three hours.
"You're trying to replicate what a game would put an athlete's body through."
Dangerfield is among an extensive list of names that have occupied the Kardinia Park casualty ward in recent weeks, with Cam Guthrie (toe), Ollie Henry (testicle), Max Holmes (knee), Sam De Koning (face), Gary Rohan (hamstring), Rhys Stanley (eye), Mitch Duncan (hamstring), Jack Bowes (calf) and Jhye Clark (foot) all currently sidelined.
De Koning, Henry and Rohan are all in consideration to return against the Giants this weekend as the Cats look to claim their sixth win of the year.
Dangerfield labelled the timing of his own setback as "frustrating", but suggested the club's fluctuating form came down to an inability to play the right brand for a longer period.
"It was bloody frustrating, to put it plainly," Dangerfield said of his Round 8 injury.
"That being said, I sort of experienced a similar interrupted season last year, so it's about timing in getting our players right at the right time. We've struggled in the last month with availability.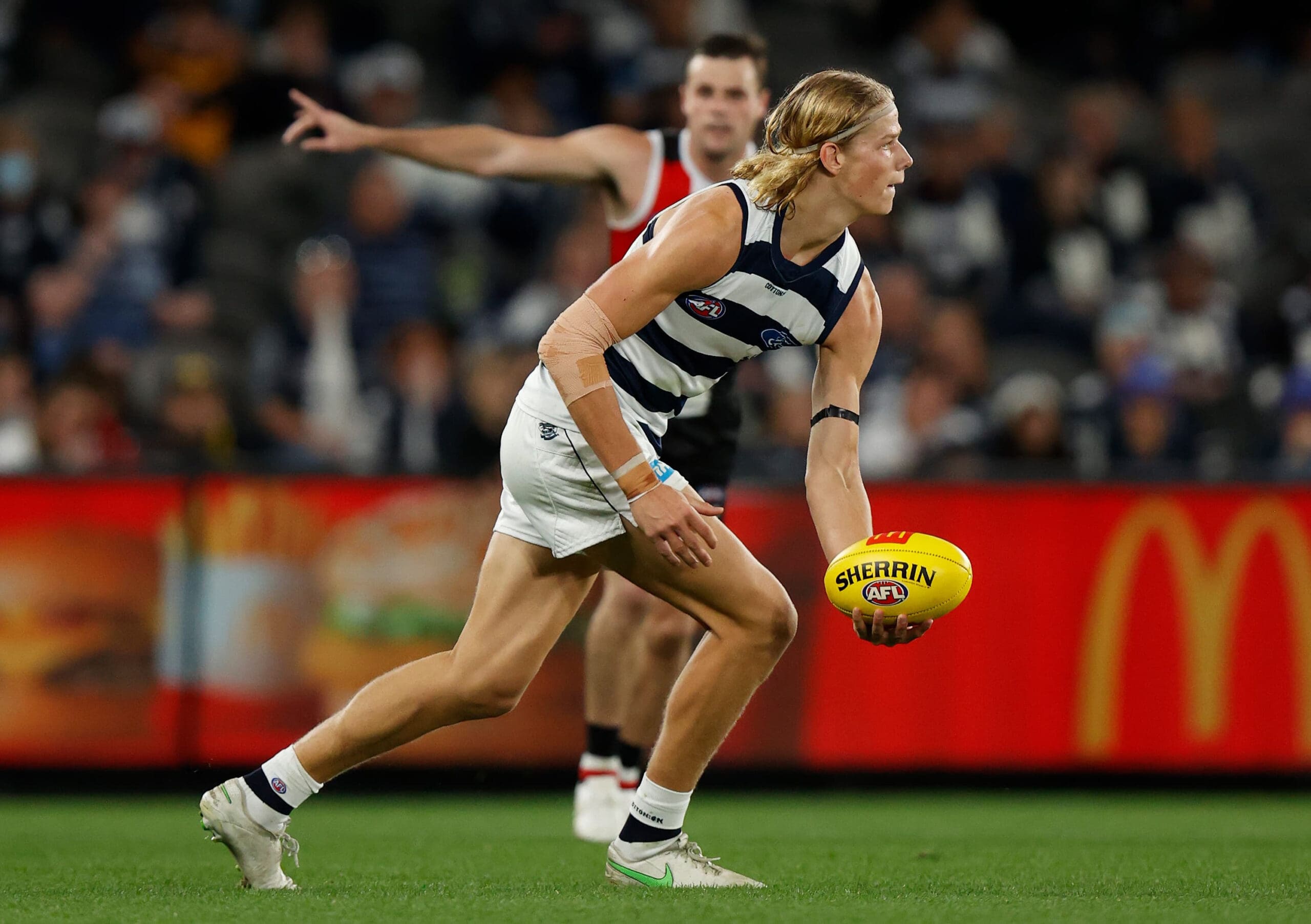 "There becomes a tipping point in terms of just how much experience we've lost. We don't feel like we've played that poorly, we just haven't executed for long periods.
"... timing around the bye is probably not a bad one, to get to that spot and then get a few soldiers back post-bye."
The Cats will name their side for Round 11 at 6:20pm (AEST) on Thursday evening, with their final squad to be locked in an hour before the 4:35pm bounce on Saturday.