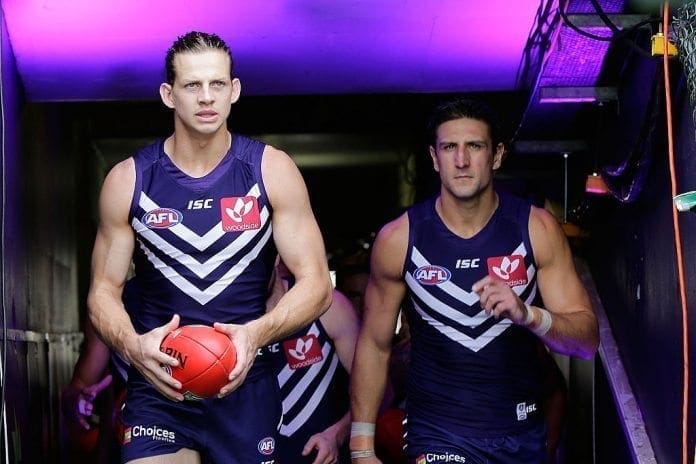 The decade saw the Dockers come agonisingly close to their first ever flag.
But who were the best during the club's strongest ever period?
We've ranked our top 10 Dockers of the decade below!
Fremantle's champion half-back of the last 10 years. Their attack stems from the back from release and run of this man. Who can forget the goal off the interchange against the Cats back in 2013? A Ross Glendinning medalist and features at half-back at Fremantle's 25 since '95 side.