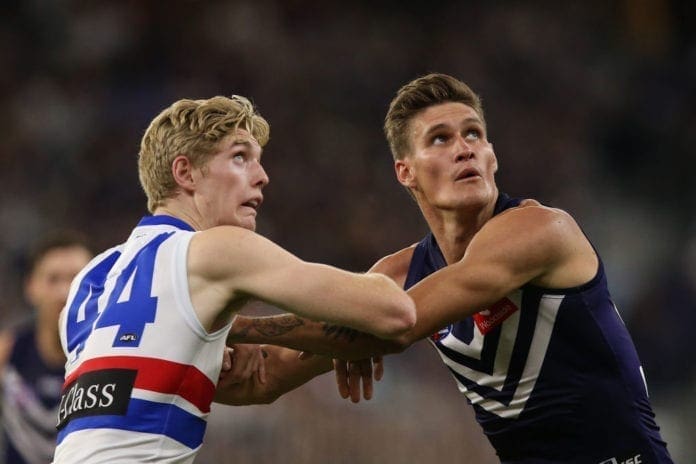 Fremantle has confirmed that they expect Rory Lobb to remain at the club next season, saying that he is not on the trade table as the official trade period gets underway.
Lobb has been linked with a move to the Western Bulldogs, requesting a trade away from the Dockers for the second year in a row, but looks set to remain in purple beyond 2022.
Speaking to media ahead of the first day of trade period, Fremantle's Head of Player Personnel David Walls offered his club's intentions.
"We've got no intention of trading Rory," Walls said.
"The club statement we put out, we still stand by that. We expect Rory to be with us next year."
The Dockers aren't worried about keeping Lobb at the club despite his trade requests, backing him in to have a repeat of his 2022 in which he played 21 games and kicked 36 goals.
"He's a professional and you know, he'll be able to come back and work and we'll support him and get him to have a repeat of the season he had this year," Walls said.
When asked if the Dockers would have enough currency to land rumoured outgoing Demon Luke Jackson without a potential Lobb trade, Walls remained adamant.
"We've got our first pick this year, first pick next year. That's where 90 per cent of your currency is in the first round so we've got a few other things on the go," Walls said.
Jackson is set to head home to Western Australia after 52 matches with the Demons, with Fremantle firming as the favourite to land the ruckman over cross-town rivals West Coast.
Several Dockers have been linked with a move out of the club this trade period, with a deal to see Blake Acres head to Carlton expected to be done on Monday.