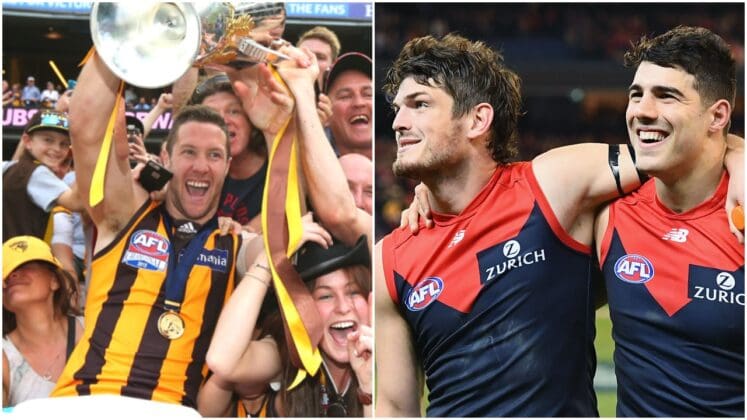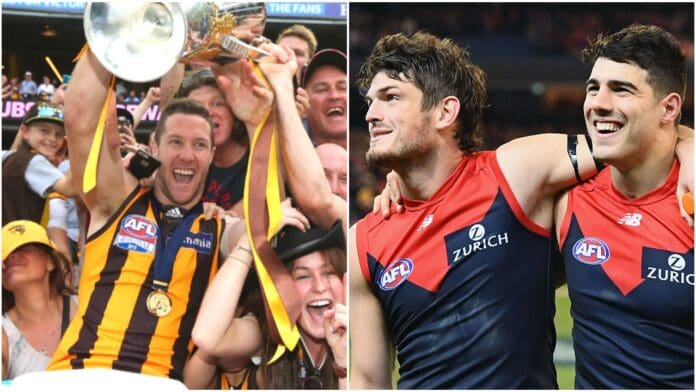 When free agency was introduced, there were high levels of skepticism around the league. It had many believing it would lead to a two-tiered competition.
However, James Frawley's move to the Hawks is perhaps the best example of a win-win since the system was introduced.
Initially, free agency was brought in to allow players greater control over their careers. Key rules were put in place to try and ensure parity would remain. Some figured it would just be abused though.
It has certainly has had it's issues, with plenty going to the top clubs to win flags for less money. However, Frawley's move and the subsequent compensation highlights that it works.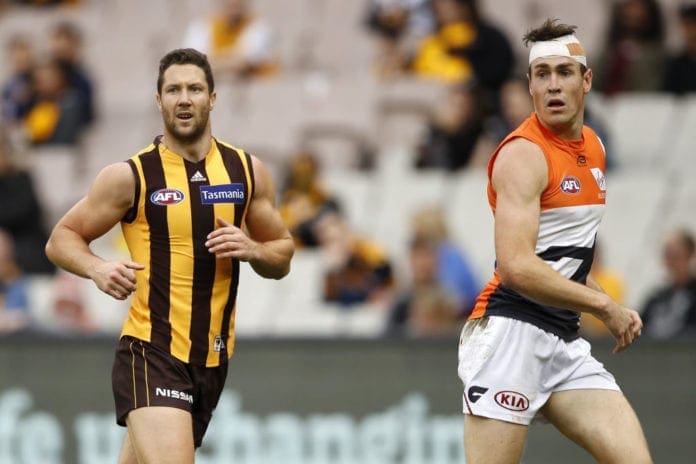 Though the idea was for players from top clubs to go to bottom clubs after success, it has worked the other way for the most part. Players serve their time, then go to play finals or win a flag somewhere.
See Also: AA Selector opens up on Wing Selections
Occasionally, some have their success and then go somewhere to earn good money and help instil a culture of success. Brandon Ellis comes to mind as one who's career has followed this trajectory.
With compensation coming under fire from some parts of the industry, the Frawley example shows it needs to stay. Looking at the move from all angles, it's hard to argue things should change.
After serving for years as the Demons languished on the bottom, Frawley took up the option to go to the Hawks to chase success. It was here that he finally tasted finals and won a flag.
He could certainly have made more money elsewhere, but the lure of finals was too strong. The move helped him achieve what he wanted out of his career, something much easier said than done.
As for the Hawks, the arrival of Frawley bolstered a team already at the top. They won another flag and found a medium-term replacement for the ageing Brian Lake in the process.
Apart from keeping their window open, Frawley was in his prime and went to a club who's list profile matched his own. It was clearly beneficial for both he and the Hawks.
At the time, it was extremely tough on the Demons, there's no denying that. They lost their All Australian defender, leaving a huge hole in their key position stocks.
The fans quite rightly, weren't happy. However the compensation pick they received has proven to be exactly what was needed.
At a time when the Dees needed to seriously rebuild, the extra pick ensured they ended up with both Christian Petracca and Angus Brayshaw.
Despite Brayshaw plateauing somewhat in recent seasons, both players have podium finishes on Brownlow night and are in their prime. This prime lines up perfectly with the current profile of the Demons squad, who are well and truly in their premiership window.
The Demons experienced pain at the time of Frawley's departure no doubt, however in hindsight, that pain has been soothed by a Preliminary Final in 2018, a minor premiership this season and a huge chance to win the flag in 2021.
Finally, there's the AFL. Free agency was always going to make waves, the system was set up to help equalise the competition but it had the potential to be rorted.
SEE ALSO: Bombers eye young Sun
There's no doubt that, at times, this has happened but this example is a win for League HQ to underpin the legitimacy of Free Agency.
They're not always going to be this cut and dried, compensation picks are a huge variable. There's no guarantee that clubs will nail the selections.
Overall, however, it's an example of the system working perfectly. With free agency still receiving plenty of criticism, this serves as the gold standard for why the system should stay as is.
FINALS: Game Changers, the numbers behind this weekend's 'barometers'
With player movement becoming increasingly more common, it's crucial to have a system that works and ensures everyone gets something out of it. Thankfully for all involved in Frawley's move, this has turned out to be the case.