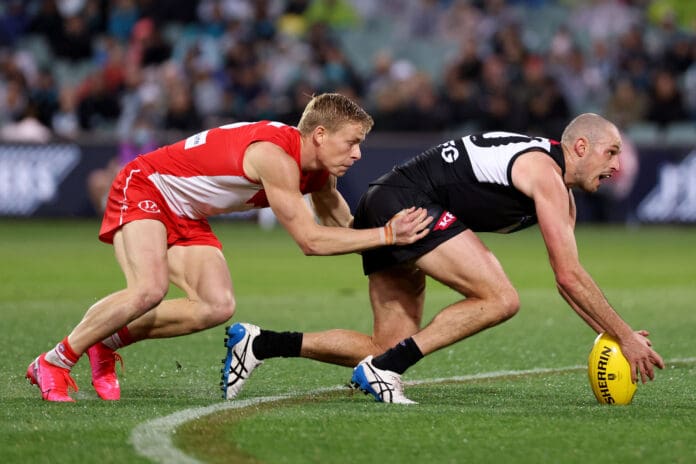 Delisted Port Adelaide defender Jarrod Lienert has kept in contact with AFL clubs in hope of gaining a potential lifeline for 2022.
The Power confirmed last month that Lienert would not be offered a new contract extension for next season, ending a five-year spell at Alberton Oval.
Despite a strong campaign with the Magpies - recording 97% disposal efficiency from 279 possessions - the 27-year-old was limited to just the five appearances this year as spots were hard to come by in Ken Hinkley's defence.
The dream of continuing his career in the top flight hasn't faded however, with Lienert's manager Michael Oakes having contacted all 18 clubs following his client's departure from the Power.
Speaking to Zero Hanger, Lienert stated that he has left his options open in hope of landing with a second AFL side and adding to his career.
"It's sort of like a waiting game at the moment," he said. "I'm still hopeful that another AFL team will pick me up.
"My manager has reached out to every single club. I'm happy to sort of go anywhere, to just get back onto an AFL list and prolong my career.
"I've got a lot to prove and a lot to give any club both on and off-field at AFL level. [My manager] reached out to them but at the same time there are so many players in my position.
"I suppose I'm one of the many players that are still hopeful of getting picked up. At the same time, I understand that there's lots of us and that the waiting game will continue."
The Power's decision to cut ties with the Murray Bridge product saw Lienert's tenure with the club end after 23 matches.
The discarded defender admitted that he wasn't expecting to be delisted, however Port Adelaide's recent move to sign former Lions tall Sam Skinner did give him some clarity.
"To be honest I thought I was going to be given another contract," Lienert said.
"I suppose it has been made a bit clearer the last few days with them signing Sam Skinner as a tall hybrid player that can play at either end of the ground.
"That has put a bit more clarity on why they got rid of me.
"It did catch me off guard, but it now it makes a bit more sense."
Lienert was recruited to the Power after a stellar premiership season with Sturt in 2016, with the versatile backman claiming the SANFL Star Search Award as a promising talent of the competition.
After leaving the Double Blues for the AFL, Lienert was still predominantly utilised in the reserves and was a standout performer in the SANFL.
JARROD LIENERT
Defender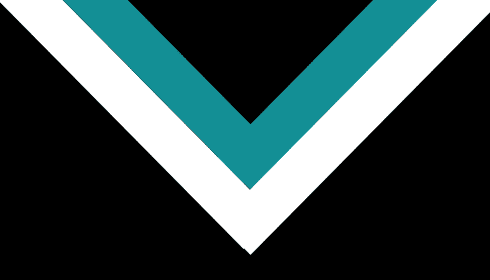 Port Adelaide

2021 SEASON AVG

16.8
Disposals

4.2
Marks

4.6
Rebound50s
Should options remain dry for an AFL reprieve, Lienert has tipped a potential comeback at Unley Oval as a leading option should he look to return to the state league, confirming clubs have shown interest.
"Yeah there has (been interest)," Lienert told Zero Hanger. 
"If I do go back to state league, I want to play well enough to get picked up in a mid-season draft or even a draft next year, which I feel like I'm capable of.
"I've got to pick the team that I think can give me that opportunity.
Rookie pick 42: Jarrod Lienert
195cm
88kg
Midfielder
Sturt
22yo#weareportadelaide pic.twitter.com/zzg0mSKT3W

— Port Adelaide FC (@PAFC) November 28, 2016
"Sturt holds a very special place in my heart, and it will take something very significant to lure me elsewhere, but if there is an opportunity where I think I can progress more as a footballer and look better for me to get back into the AFL, then I'll definitely consider them.
"I love the Sturt footy club though, they're definitely the front-runner at this stage by a long way."
Currently working through a teaching degree, a coaching degree and sharing his workload in broadcasting and media, Lienert isn't short on career paths should he turn his back on the AFL.
"I've got three passions outside of playing, in teaching, media work and coaching," he said.
"I've been around lots of people at Port Adelaide and I really took a lot out of helping younger guys at the club, guys like Marty Frederick, Jake Pasini, Riley Grundy and Joel Garner.
"I got a kick out of helping those guys which led to a bit of a passion in coaching and I've done my level two there.
"I've also done some media work. I'm keen on sports broadcasting, I've done a bit of commentary through the SANFL and have done some work on the Sheffield Shield too.
"I'm really excited for the future and dipping my toes into those three avenues if I don't get picked up."
Lienert has continued training and even playing cricket as he awaits any potential lifeline to rekindle his AFL career.
Clubs will have until November 15 to sign delisted free agents, while the Rookie Draft on November 26 another avenue for Lienert.