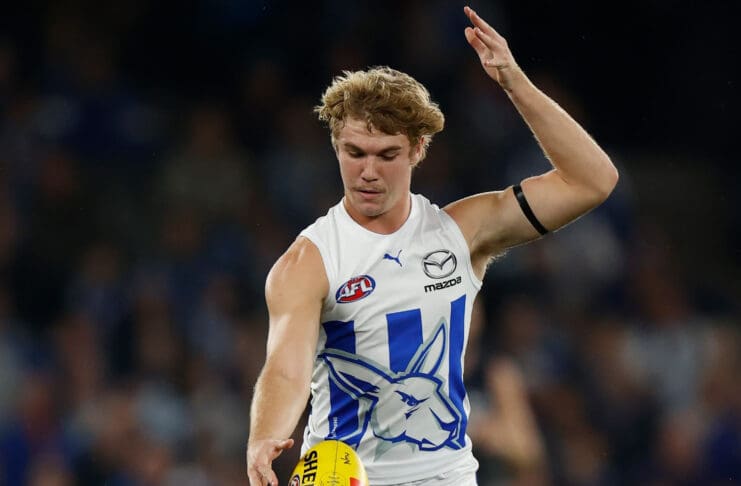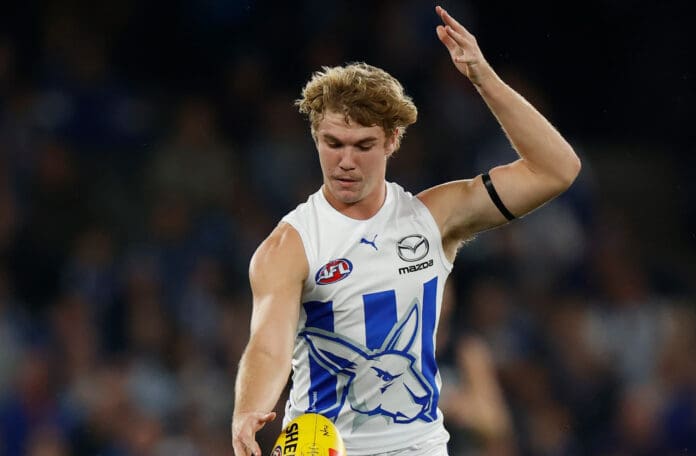 Former Bulldog and Giant Tom Boyd has spoken on 2021's No.1 draft pick Jason Horne-Francis's request to be traded from North Melbourne to Port Adelaide after one year at Arden Street.
Horne-Francis still has a year remaining on his contract and North Melbourne won't let him go without receiving one of the biggest trade offers to ever be seen.
However, a trade deal of this magnitude isn't entirely without precedent, and Boyd knows better than anyone the difficulties of the Horne-Francis situation.
"When you do make a deal that upsets a few people... it's important to remember that you have to be making the decision for the right reasons," Boyd told AFL Trade Radio. 
"As long has he has sound advice around him, and he has people in his corner that are telling him harsh truths about the fact that being traded as the number one pick, such as I was, does come with certain burdens and challenges... I think he'll be just fine."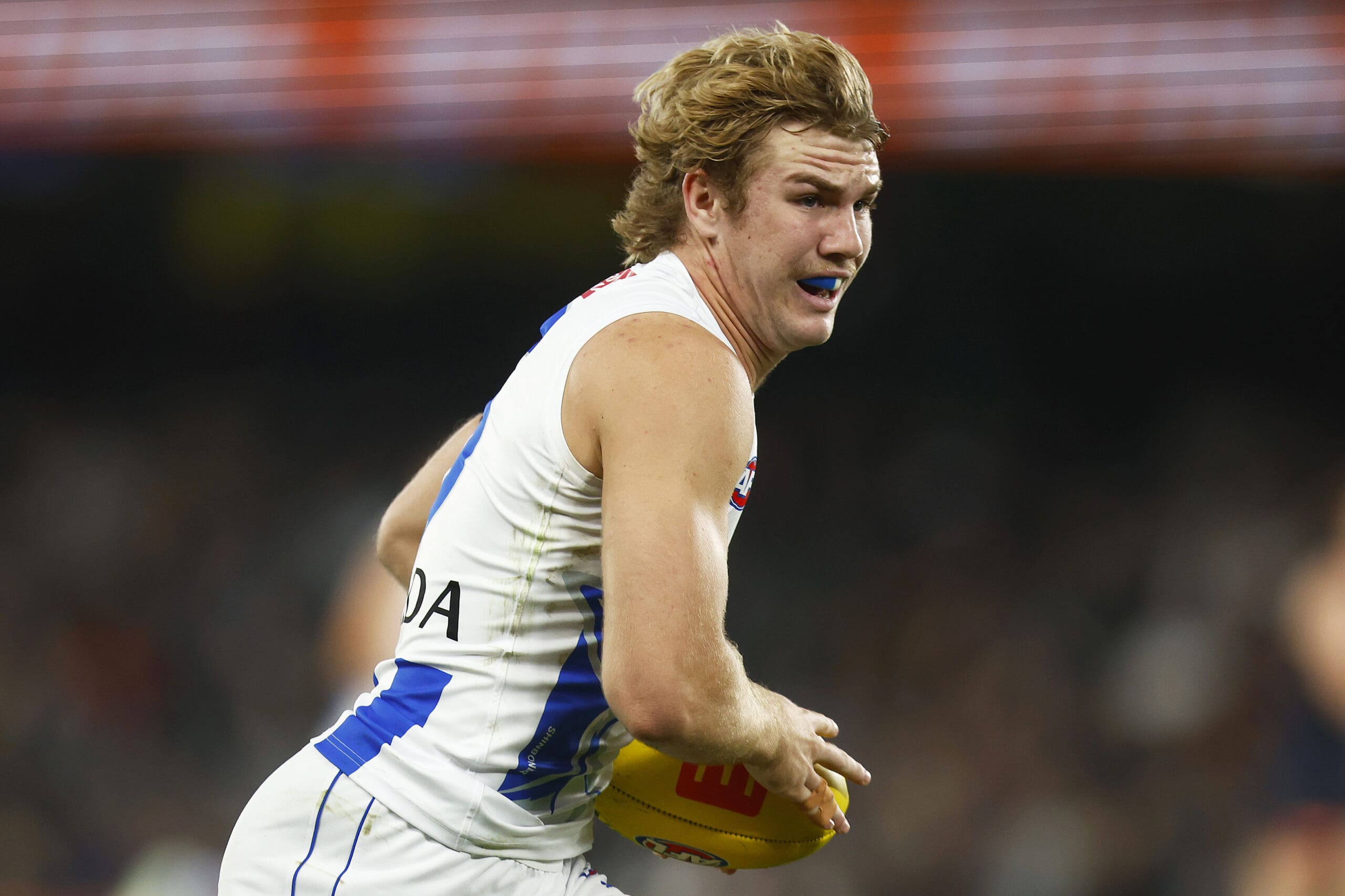 SEE MORE: North Melbourne, Port Adelaide provide latest on Horne-Francis discussions: AFL trade news
Boyd was involved in one of the most infamous off-season stories of all time, requesting a trade from GWS to the Bulldogs after just one season.
This was made more notorious because well-respected Bulldogs club captain Ryan Griffin had requested a trade the opposite way.
The culmination of this pair of trade requests was the two heavy hitters being exchanged in the same trade, with Pick 6 joining Griffin en route to the Giants and Boyd making the journey to Whitten Oval.
Ultimately, who the winner of that trade was is entirely subjective.
The number six pick became Caleb Marchbank who now plies his trade at Carlton, and Griffin played four relatively uneventful seasons in Sydney's west before retiring.
Boyd, on the other hand, was close to (if not) best on ground in the Dogs' fairytale 2016 Premiership victory, winning eight marks (six of them contested) and three goals in a match-winning performance.
The former number one draft pick was contracted for $7 million over seven seasons, but called time on his AFL career at the end of 2019 after just 61 games to focus on his mental health.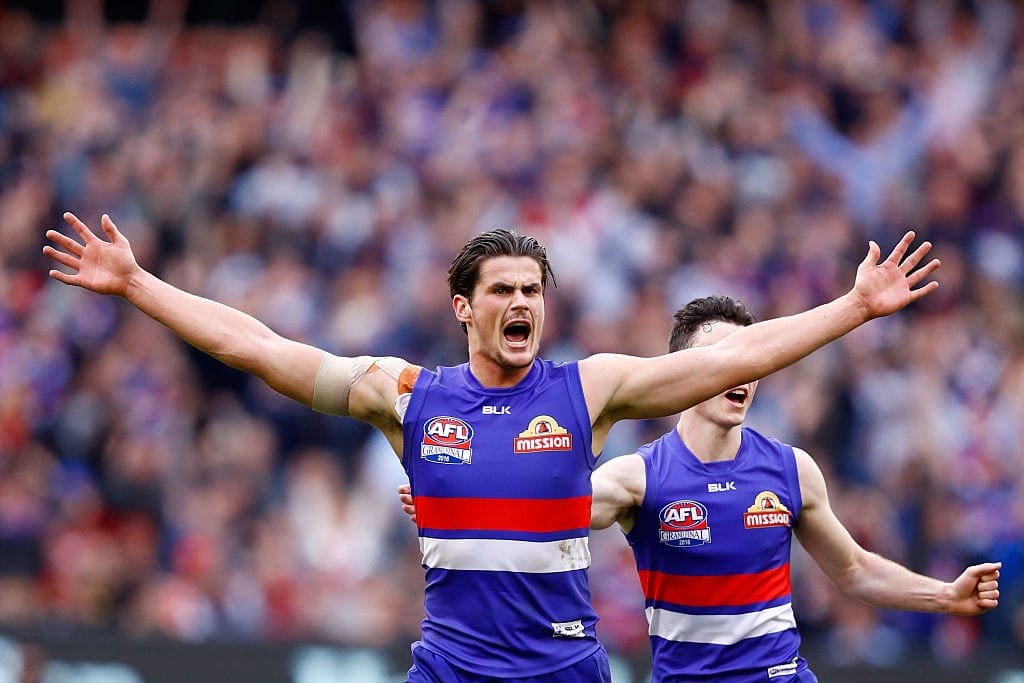 Boyd spoke about the importance of allowing players to have autonomy over their own careers and supported Horne-Francis's right to make such an audacious trade request.
"In some ways my deal was one of the first where we entered the trade period knowing I had leverage," he said.
"Players do have the right to make the decisions that they deem as best [for] their overall career.
"The average career span is three-and-a-half years, and you do need to capitalise both financially and in a sense of trying to accomplish as much as you can in that short period.
"I think [there is a] great misconception of people thinking about AFL footballers as opposed to people.
"They are genuinely trying to make their lives better, and in some cases it genuinely effects their family's lives and their future overall."
Horne-Francis, North Melbourne and Port Adelaide have one week left in the trade period to broker a deal that will see the teenager land at Alberton Oval.