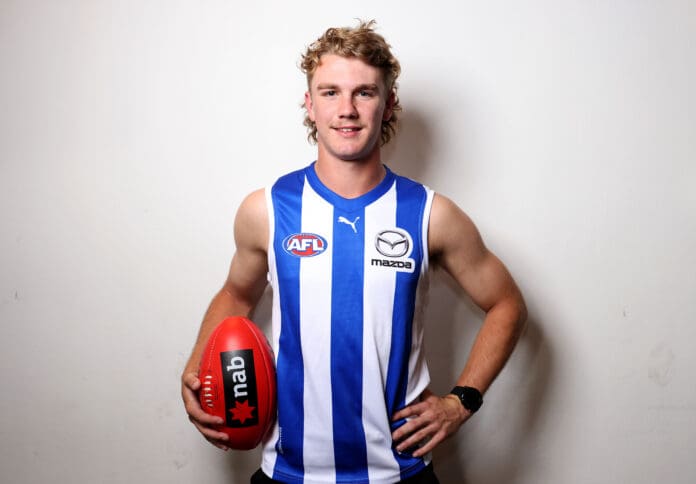 2021's No.1 draft pick Jason Horne-Francis submitted a request away from the club to Port Adelaide on Sunday night.
The prized selection dropped the bombshell on the eve of the trade period, requesting he be traded back to his hometown of Adelaide.
Horne-Francis still has a year remaining on his contract and North Melbourne won't let him go without receiving one of the biggest trade offers to ever be seen.
North Melbourne list manager Brady Rawlings spoke to the media on Monday morning, expressing the club's disappointment in Horne-Francis' decision after one season at Arden Street.
"It was disappointing when the request came through, we've invested a lot into this player with Pick 1 last year," he said.
"We were hoping he would want to serve out his career at the club, but it's not to be and he wants to go back to South Australia.
"We back ourselves in as a club that could put the best environment around him and get the best football out of him, but the going home factor has become too strong and that's why the request was made."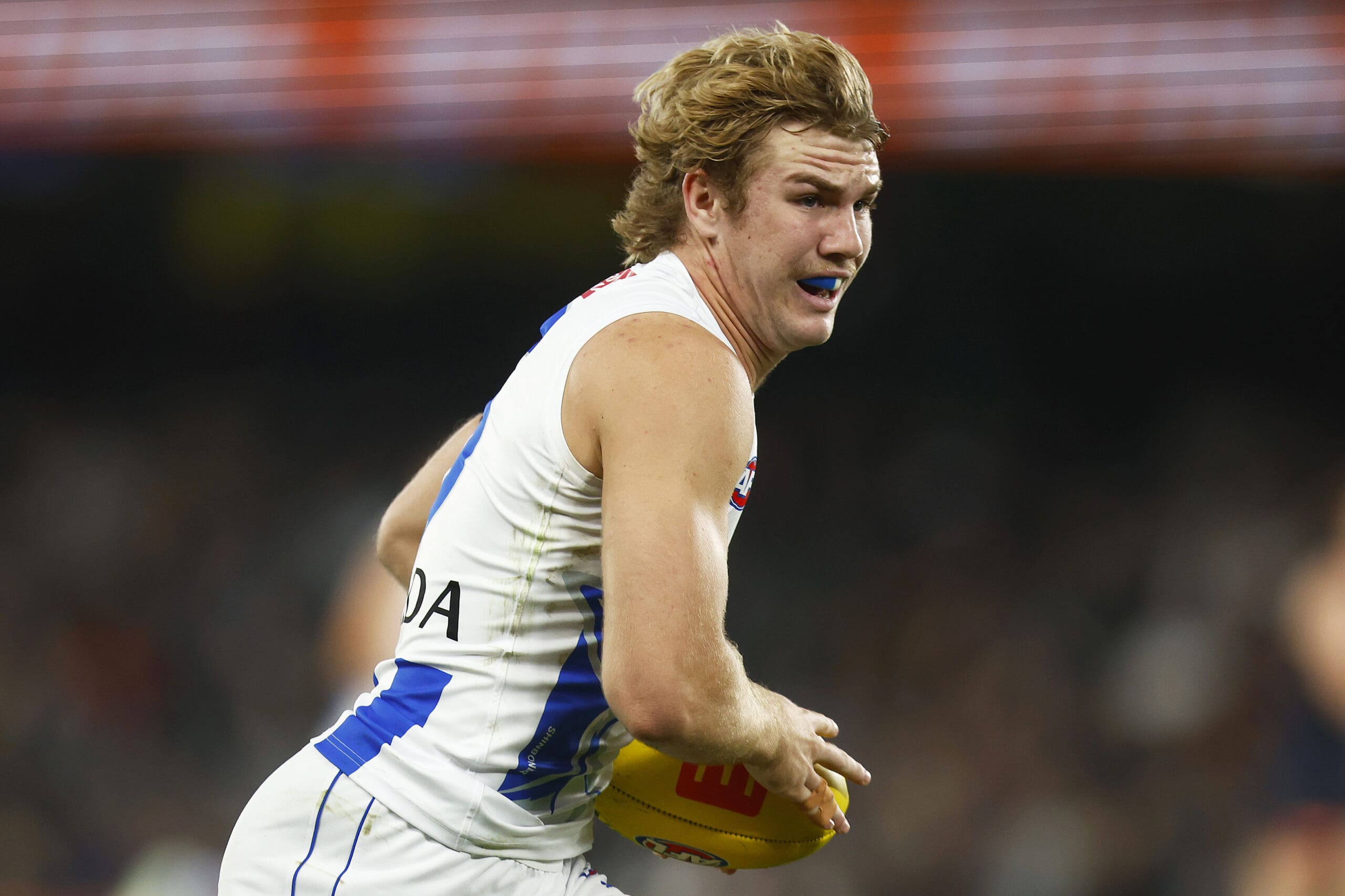 Rawlings made it clear that the club turned down many offers for pick 1 before the 2021 National Draft commenced, as well as offers for Horne-Francis after he was drafted, but never entertained any of the offers.
"We've turned down some huge offers in the past, so the deal is going to have to be pretty good for us to take a look at it," he said.
"We will chat to both (Adelaide) clubs today, and if we think there is a deal that has advantages for our footy club, we will consider it."
Horne-Francis' first year at the Roos was up and down, as he struggled for form and was dropped from the squad on a couple of occasions, one of which was meant to be his first AFL game in his hometown of Adelaide.
"I think when you've tried to set standards for your football club you can't really choose with individuals and the standard that week wasn't up to scratch and as a club we made a call to set some standards and Jason didn't reach them that week," Rawlings added.
"If the right deal doesn't come then thats certainly a position we will be in, we have knocked plenty back in the past for him so we are expecting something similar."
Port Adelaide footy boss Chris Davies also had his own say on the matter, showing his delight in the situation.
"I'm really pleased that Jason has expressed that he wants to come to Port Adelaide next year," Davies said.
"Both clubs historically have got deals done when there is one to be had, so I'm sure that as we work through the trade period the right deal for both clubs can be struck.
"I think it's a reasonable trade request. Interstate clubs always have player's wanting to go back to Victoria, so I don't imagine anyone is suprised that one player wants to come back to South Australia, and he's doing it for family reasons.
The official AFL Trade Period opened on Monday morning and finishes next Wednesday, October 12.