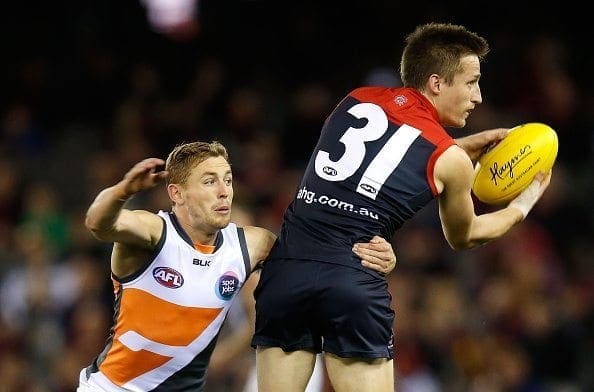 Former Melbourne co-captain Jack Grimes looks likely to seek a new home come the end of the year, after being starved of opportunities over the past few seasons at the Dees.
Grimes, who is a restricted free agent at season's end, is yet to play a senior game this season despite being fully fit.
Youngsters such as Thomas Bugg, Josh Wagner and Jayden Hunt have all moved ahead of Grimes in the pecking order.
The 27-year-old's manager, Anthony McConville has told AFL.com.au that his client's future at the club appears "limited", prompting speculation that he may seek a fresh start at a new club next season.
"Obviously, I'm concerned Jack hasn't played all year and has been fit and healthy," McConville said.
"I am concerned that his future at Melbourne looks limited."
Grimes has played 98 games with the Dees, 54 of those as co-captain between 2012-14.