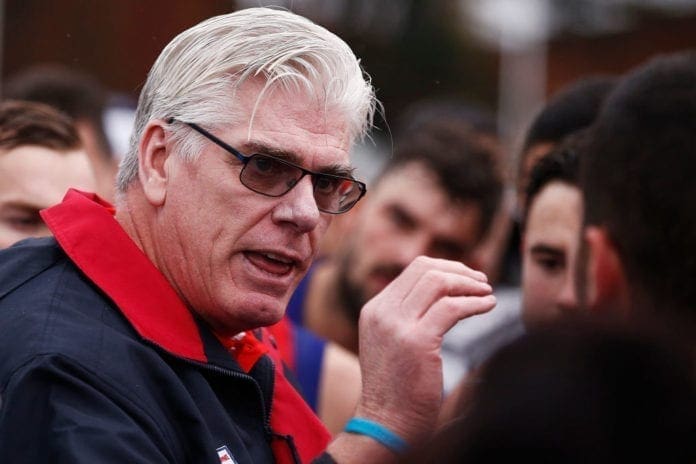 Former AFL coach Gary Ayres has revealed he would "consider" taking on the vacant North Melbourne job.
The 60-year old coached 223 AFL games for Geelong and Adelaide from 1995 to 2004 before taking over the Port Melbourne ranks in the VFL.
With Rhyce Shaw and North Melbourne mutually agreeing to part ways last week, the club is on the hunt for a new coach and someone with the experience of Ayres could be the perfect fit.
Speaking on SEN's Captain's Run over the weekend, Ayres said it was a pathway he'd be willing to go down if the opportunity presented itself.
"You'd consider it," Ayres said.
"You'd think after 25 years that I'm coaching better than I was when I first started.
"No doubt there are things that you've done which are about learning what you do within yourself as a coach, certainly we make mistakes but if you can keep hanging in there and keep doing what you love … I still have that passion for coaching.
"I love seeing the Port Melbourne boys going out there and getting some success at VFL level, it's not the highest level, but it's the highest level some of these boys are going to play at.
"You'd never say never, if the opportunity was there to have a chat, you'd certainty go down that path.
"But I think the old flickering flame has got less and less over the years in terms of interest along the way."
An AFL Hall of Famer, Ayres played 269 games for Hawthorn from 1978 to 1993, winning five premierships, two Norm Smith Medals and two All Australians during one of the Hawks' most successful eras.
Ayres is set to enter his 14th season as Port Melbourne coach in 2021 where he has overseen over 200 matches.