Hawthorn's Chad Wingard and AFLW star Tayla Harris are currently leading a fight against internet trolls, with the pair pressing the federal government to implement new laws to halt abuse.
The footy stars hold hopes that social media users will be soon be required to identify themselves before using various platforms such as Facebook, Instagram and Twitter.
Both Wingard and Harris' oral submissions about the abuse they have both suffered were conveyed on Tuesday to the House of Representatives' Select Committee, Social Media and Online Safety.
"Social media has definitely taken a huge toll on AFL players," Wingard was quoted by AAP.
"But not just AFL players, it has taken a toll on my family and the families of players."
After suffering racial abuse during the fledgling years of his career, the former Port Adelaide player then explained that he no longer used any of his online accounts.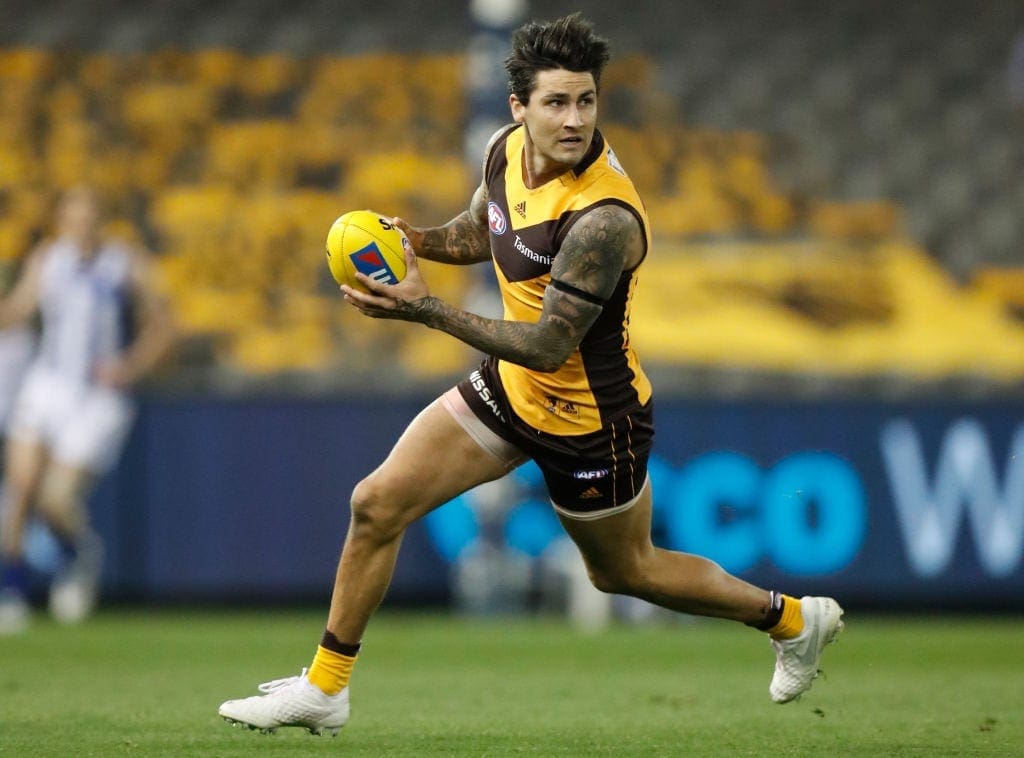 "I personally don't check them anymore out of the fear of what I going to find," he said.
"When I was younger I used to check those messages and I actually copped a lot of racial stuff and I didn't know how to deal with that.
"I know a lot of people say it comes with being an AFL player but I don't think being bullied or being discriminated against is in the job description," he said.
"I view it as 'what would happen if it happened at a live event, what would happen in person ... a screen doesn't take away the pain."
RELATED: It's time to tackle online abuse
Tired and hurt by a status quo that allows trolls to roam free online, the 194-gamer went on to offer an antidote.
"You can't just give people a slap on the wrist and just say 'delete that comment or we're going to block your account'," Wingard delineated.
"Because it's really easy at the moment to make multiple accounts and they can just keep doing it ... if we have an identification process while signing up to these platforms, I feel like that would help."
Harris agreed with Wingard's policy plans, with news.com.au reporting that the current Demon believed her marketability as an athlete was, at times, a curse and not a blessing.
"For us, the biggest difficulty is the fake accounts and the ability for people to set up online accounts without having to reveal their own personal identities, it means it can be incredibly hard to trace these people," the forward added.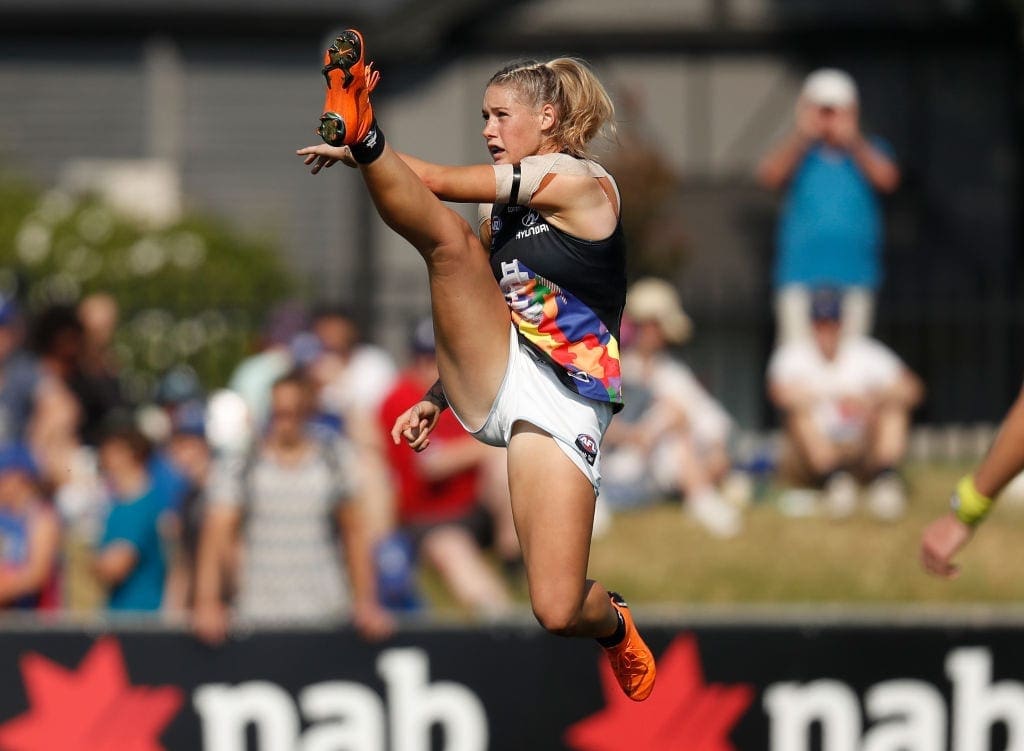 Sadly, for Harris' 114k Instagram followers, the ex-Lion and Blue stated that her relative silence on the platform was due to a decision to avoid hate on the net.
"I've very consciously not been not using it and not being active recently," Harris revealed.
"Which is disappointing because I love to share positive messaging and I love to inspire people – but at what cost?"
The inquiry is next set to meet on Thursday, February 3 in an effort to find a conclusion to an issue that still affects so many across the globe.
According to the ACCC, In 2012 alone, as many as 750 Australians aged between 13 and 17 were said to have taken their own lives due to depression brought on by cyberbullying.
If you, or someone you know, are currently victims of online abuse, help is at hand via the Kids Helpline or Beyond Blue. 
If your mental health has been affected due to cyberbullying, further aid is available via Lifeline.