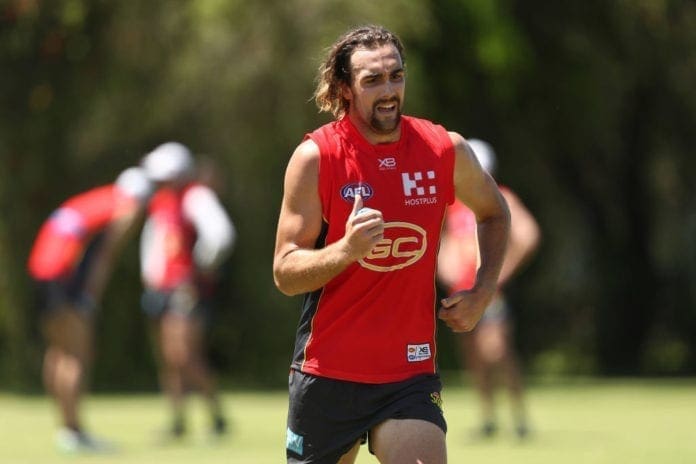 Ruckmen have historically been unlikely picks in the early rounds of the AFL Draft, with recent notable exceptions being Luke Jackson and Tim English. But since the Mid-Season Draft has returned, mature-aged talent has found homes outside of the more traditional draft mechanism.
2021 was the year for ruck prospects in the Mid-Season Draft, with seven of 22 selections being developmental rucks, yet results have been mixed.
The underwhelming Jacob Edwards was the number one pick, although it has been Ned Moyle, Lachlan McAndrew and Aiden Begg that have debuted, while Carlton big man Alex Mirkov is the prime mover for a debut in the latter half of the 2023 season.
This year has seen clubs continue to go to great lengths to cover for poor ruck depth, sometimes with success but usually without satisfactory results, with Jeremy Finlayson proving the former and Jack Silvagni the latter.
Much has been said of Gold Coast's 2017 Draft, a haul that could've born fruit for the Queensland club before it was somewhat marred when U18 All-Australian ruckman Brayden Crossley was suspended by ASADA for a game-day positive urine test in the NEAFL just 10 games into his AFL career.
For all his early promise, Crossley disappeared from the club in mid-2019 following the positive drug test, with an indicator for a metabolite commonly found in cocaine detected.
The Suns Academy recruit, who was taken Pick 52 following the selections of defensive pair Wil Powell and Charlie Ballard, was delisted by the Gold Coast club in 2020 despite having his ban quashed by ASADA.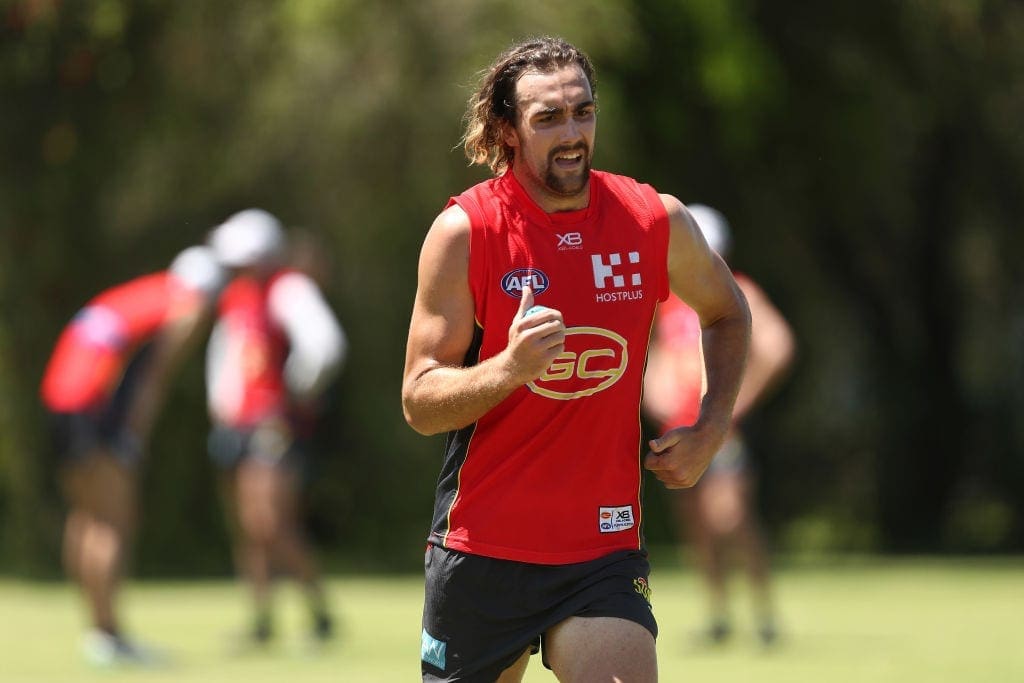 Having come out of the Palm Beach Currumbin Lions talent factory, the man known as 'Goober' trained over the summer for newly minted VFL entrants the Southport Sharks in 2021, the club his father Troy played a pair of premierships with and was inducted into the club's hall of fame.
39 VFL games later, Crossley is averaging 33 hit-outs a game in a dual ruck setup, spearheading Southport to a grand final in 2022 and matching it with the very best in the competition, including several AFL-listed players.
His stat line includes six tackles and four clearances per game, with bags of goals coming when he has played second fiddle to accomplished ruck partner Fraser Thurlow.
Having shown the ability to still build a career following the difficult circumstances of his situation with the Suns, Crossley's time in the AFL may not be over. Deserving another chance at AFL footy, for all that he looks like a veteran, Crossley is just a 23-year-old who never wanted anything more than to play this game we all love.
Across the entire second tier of state league competitions, he is an outstanding performer, despite being demoted from the Suns and losing his spot on the list of the club he so very clearly loved running out for.
Now years down the track as one of the VFL's leading ruck options, Crossley's name is among the 321 prospects that have nominated for next week's mid-season intake.
Come May 31, the former Suns ruckman will learn his fate as he eyes a potential AFL lifeline.