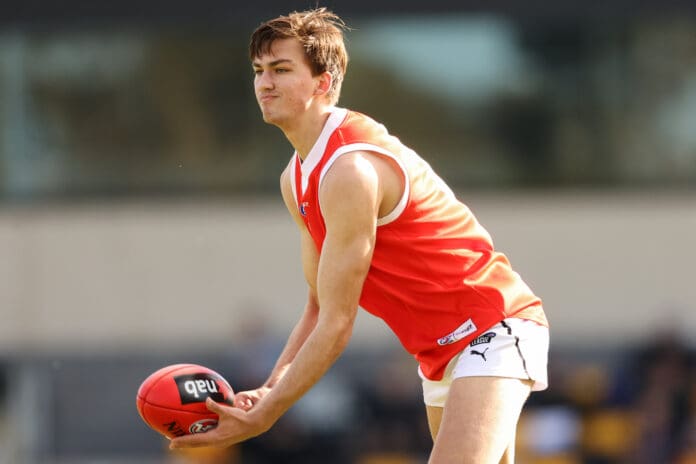 After a 7-15 record this year and entering a make-or-break 2022 season for senior coach Stuart Dew, the Gold Coast Suns will want to finish the off-season period on a positive note.
The Suns enter Wednesday's National Draft already with a slew of youngsters from previous drafts, but their challenge isn't securing more youth; their challenge is keeping all their young talent in Queensland.
Draft hand
Picks: 3
Draft points: 2234
Gold Coast heads into this year's National Draft with just one selection, albeit a high one.
The Suns' No. 3 pick was the subject of a number of trade rumours over the course of the trade period, however, to this point it has not been dealt.
After North Melbourne's poaching of midfielder Hugh Greenwood this week, Gold Coast now have an extra list spot open, which may convince them to consider splitting Pick 3 for multiple early selections.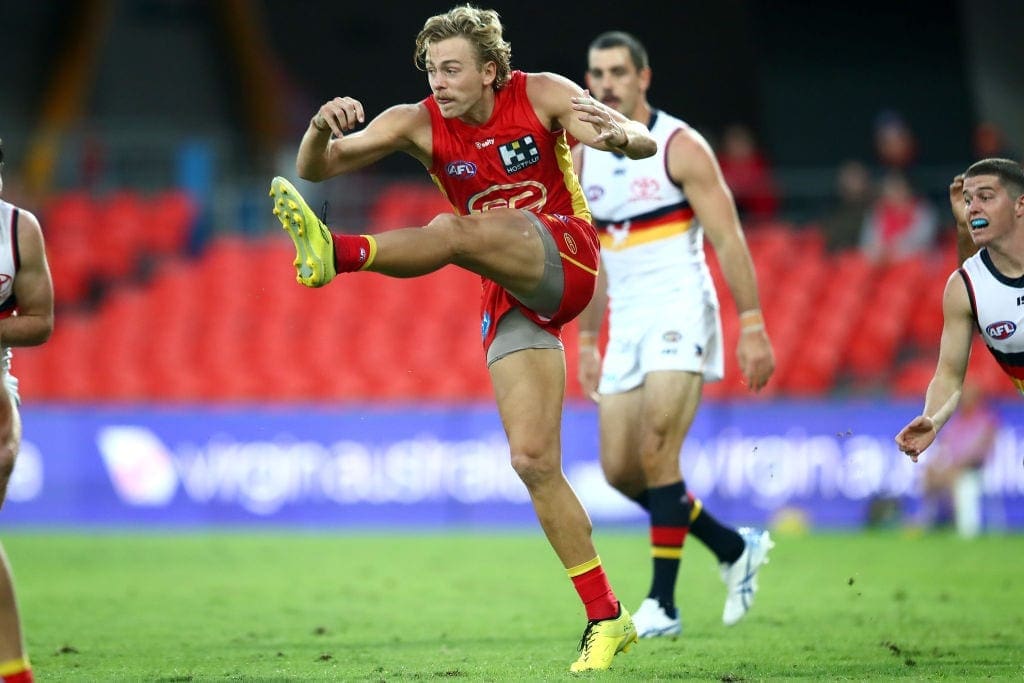 List needs
Key defender:
Apart from Sam Collins, who is arguably Gold Coast's best key presence among their back six, the Suns lack bonafide key defenders.
Charlie Ballard is certainly an improving player and is shaping up to be a long-term member of Gold Coast's best-22, but the Suns would be wise to add another high-level key position defender to that core group which also includes the often-injured Rory Thompson.
Midfield depth:
After the departure of Greenwood, the Suns could also consider upgrading their midfield.
Matt Rowell and Noah Anderson are quickly ascending into quality midfielders and veteran David Swallow is still in the picture, however, the Suns may still look to re-stock the engine room.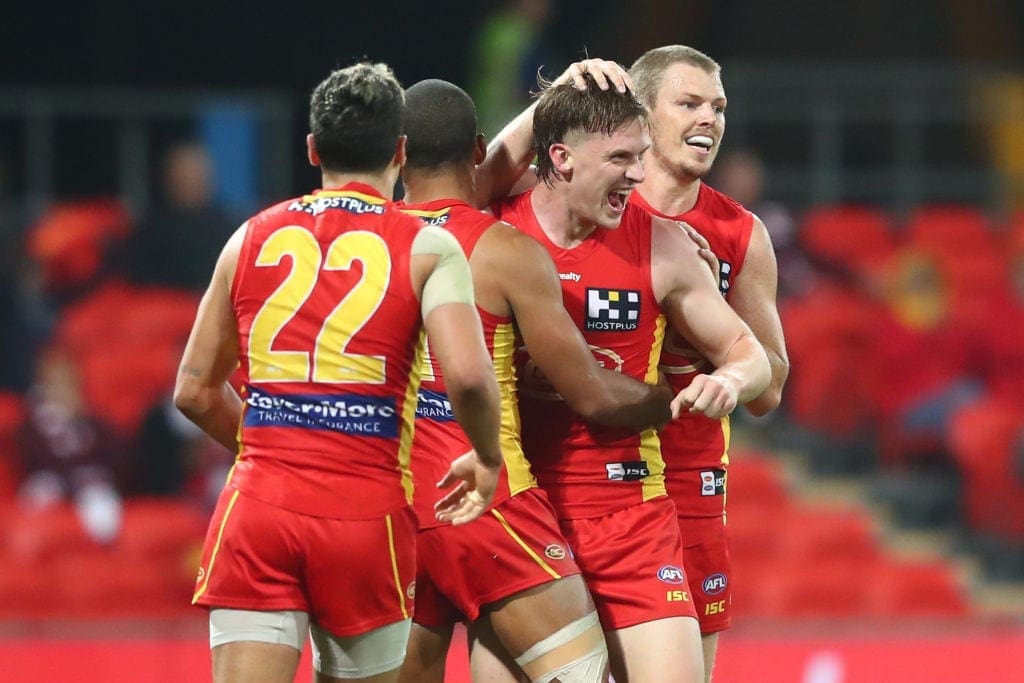 Best player available:
The Suns already have a number of developmental players and multiple positions, hence going for the best player on the board at No. 3 might be a smart decision.
Ideal recruits
Josh Gibcus (defender):
Gibcus presents as an impressive intercept-marker who is likely to be selected early in the first round.
The Suns could eye Gibcus at Pick 3, however splitting their selection (for Richmond's 7 & 15 for example) could still see them land the GWV Rebels star along with another top prospect
If they were to do this, they may also eye somebody in the frame of South Australian Nasiah Wanganeen-Milera to play on a wing opposite Brandon Ellis and allow Noah Anderson to move into the engine room.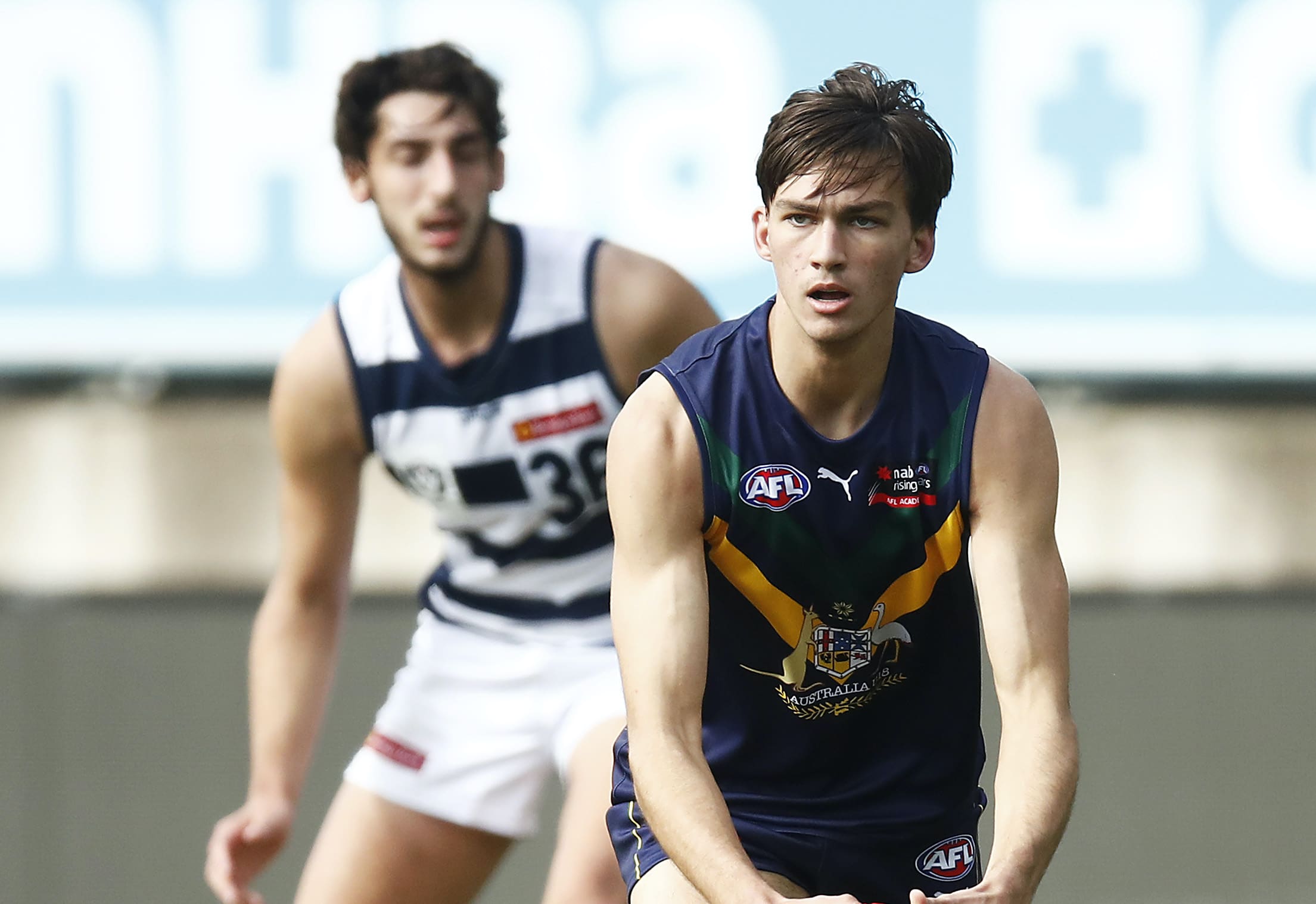 However, this is dependent on the Suns shipping off their first selection, which to this point they have been reluctant to do.
Mac Andrew (ruckman).
Andrew, the Melbourne NGA prospect, has received a ton of hype over the course of the last few months leading into next week's draft.
After initially looking like he could be a top-15 choice at best, Andrew has now forced himself into top-10 conversations and the Suns may even consider the 200cm teeager with the No. 3 overall pick.
At 29 years of age, Jarrod Witts isn't getting any younger. Andrew could gain great development under Witts while playing predominantly as a forward alongside Ben King and Mabior Chol, before emerging as the club's first-string ruckman once Witts ends his tenure with the Suns.
Ben Hobbs (best available):
If the Suns stay at No.3 on Wednesday night and look to replace the big-bodied Greenwood, selecting Greater Western Victoria product Ben Hobbs would be a stellar move.
Greenwood and Hobbs are like-for-like in terms of physicality, while Hobbs also possesses strong foot skills and the ability to go forward and impact the scoreboard.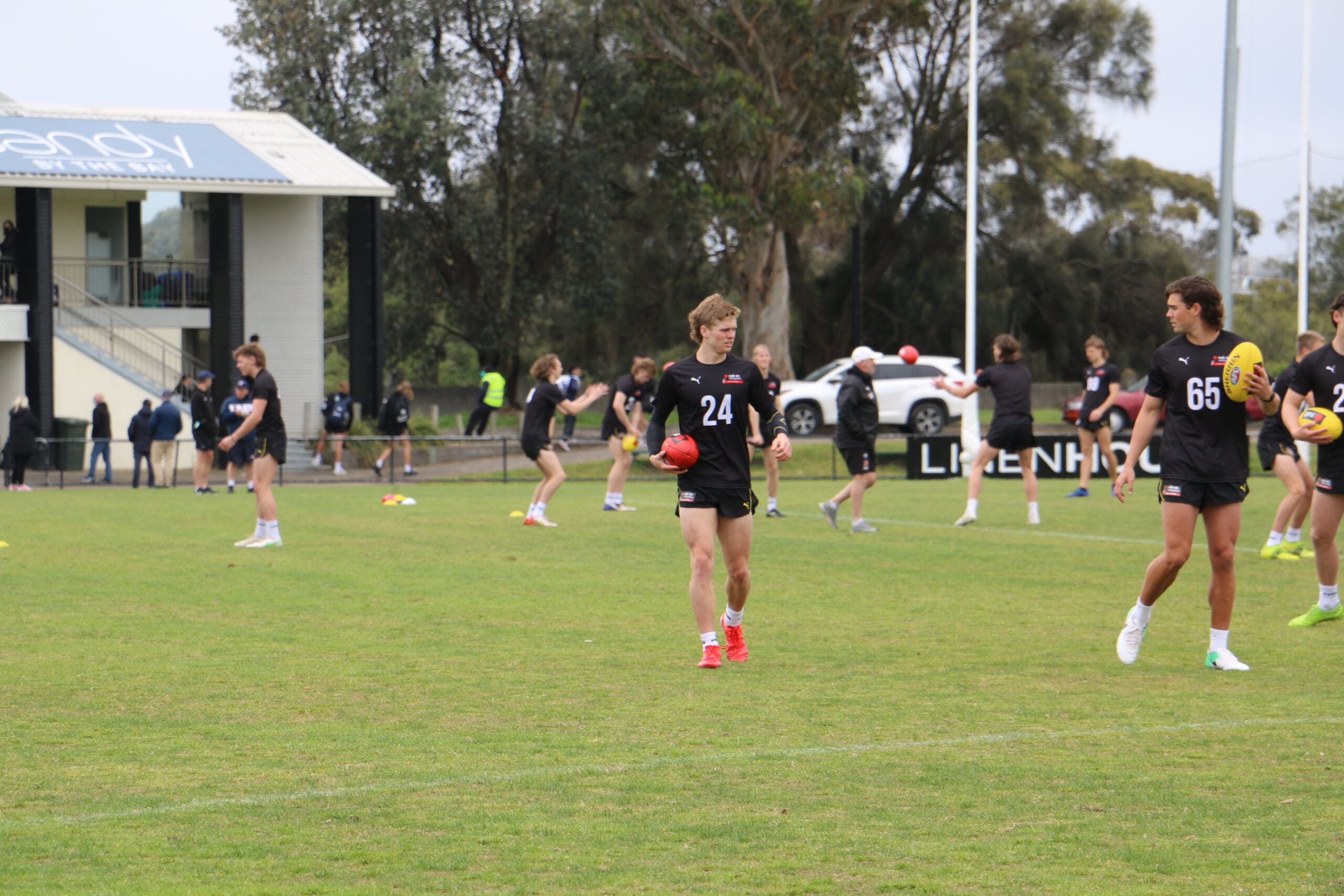 Hobbs will likely be seen as the best player on offer for the Suns, with the likes of Jason Horne-Francis and Finn Callaghan tipped to land at the Kangaroos and Giants respectively.