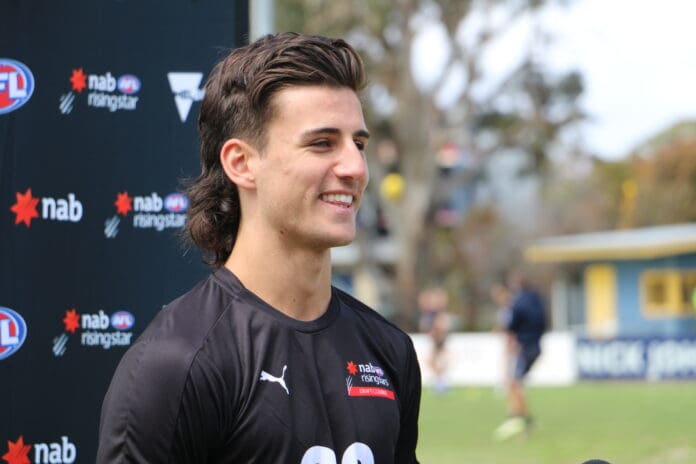 Monumental list mismanagement has forced Collingwood into an impromptu rebuild only three years after being a kick away from a premiership.
The Pies were depleted of stars and draft capital as salary cap issues quickly dismantled their ability to continue contending for the ultimate prize in football, with the now infamous 'fire sale' epitomising their struggles.
Although Collingwood was actively aggressive in last year's draft, they haven't seemed to future proof enough to put their supporters at ease, with glaring holes now exacerbated amongst various key positions.
If the Pies had a slither of competency, they would be entering the 2021 AFL Draft with pick two and a tonne of mid to late-round selections at their disposal.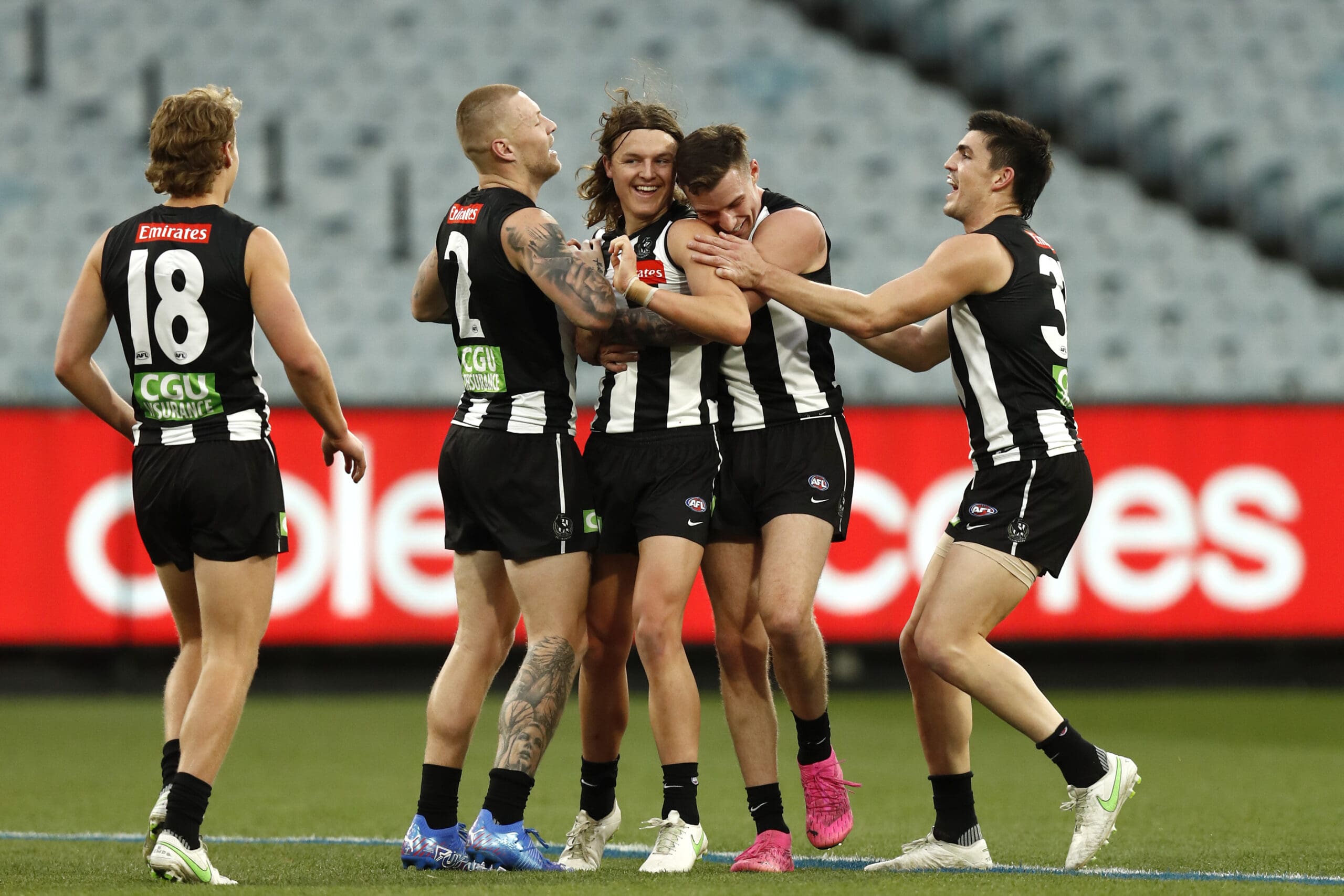 Yet, they will likely conclude their night with one - two if their lucky - selection and a heap of unanswered questions as new senior coach Craig McRae begins his tenure.
Draft hand
Picks: 36, 38, 40, 46, 48, 58, 78, 79
Draft Points: 2199
Collingwood is a near certainty to select father-son prospect Nick Daicos and in doing so will need draft points to secure his services, as they are without their first selection until the very end of the second round.
The amalgamation of selections has allowed the Pies to accumulate 2199 draft points, in addition to a 20 per cent discount on Daicos (father-son/academy rules), meaning that they would essentially be selling off all their 2021 picks to secure the young prodigy's services.
As the draft order and points currently sit;
GWS: 2517 points (-20% = 2014 points)
Gold Coast: 2234 points (-20% = 1787 points)
If the Kangaroos were to bid on Daicos, the Pies would need to continue accumulating additional draft stock to manoeuvre their way into selecting the future star.
Conversely, If he were to fall anywhere else, Collingwood would be able to match the bid with no issues and may even have enough future resources to trade back into the draft and acquire a mid-round level talent.
List needs
Collingwood has a number of glaring issues with their current list, but the following positions seem to be their largest deficiencies as they look to build towards the future.
A leading midfielder: Club icons Scott Pendlebury and Steele Sidebottom remain a formidable tandem for the Pies midfield but are both slowing down as they reach the tail-end of their careers. Given the form of both players this past season, it's clear that neither can sustain the elite level of play they are known for, which begs the question of who Collingwood's next number one on-baller is?
Taylor Adams is as hard at the footy as anyone in the game but often falls victim to injury, and when fit often struggles to efficiently use the ball. Others like Jack Crisp and the Brown brothers are good in spurts, but can't sustain consistent bouts in the engine room.
Key forward: Arguably, Collingwood's largest personnel hole is their lack of a genuine full forward, which in itself bleeds into other deficiencies when accounting for general ball movement, and attacking angles when venturing inside 50.
The Pies have tried everything up forward and nothing seems to yield results on a consistent basis.
The likes of Mason Cox and Darcy Cameron often miss rather than hit, with their lack of mobility around the ground being a greater disservice for their side.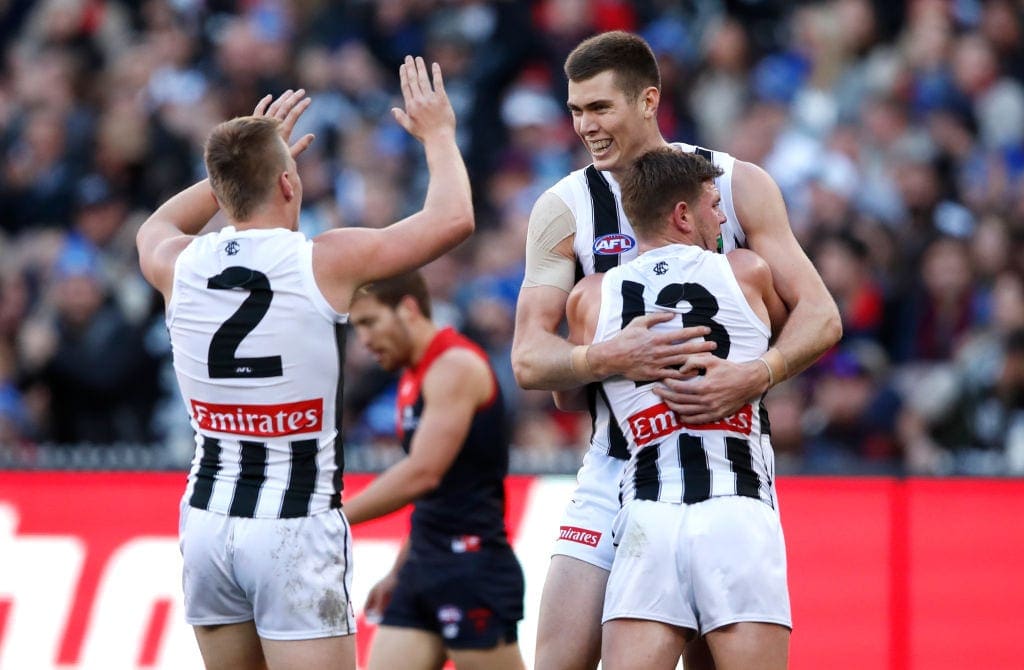 Brody Mihocek has proven to be a solid forward threat, yet works better as a second option up forward, whereas Darcy Moore has proven to be an elite defender and looks like a shell of himself when venturing inside forward 50.
Then there are the unknowns. Oliver Henry is still very young and needs to develop further if he's a chance to take the number one forward spot, but he has impressed with his flashes of brilliance last season. Whereas Nathan Kreuger enters the fray as a relative unknown amongst many supporters, with his role not yet defined.
Medium defender: In recent years, Collingwood prided themselves on their holistic defensive approach, but as of late, their back-six have begun to unravel.
Injuries to cornerstone defenders Jeremy Howe and Darcy Moore left the Pies quite thin down back last season, and with full-back Jordan Roughhead slowing down with age, as well as the retirement of Chris Mayne, the Pies' former strength is quickly becoming an area of increasing weakness.
By targeting a medium-sized defender who's athletic enough to play on talls and impact in the intercept game, Collingwood can begin to reconfigure their defensive structure to get the most out of their veteran and developing talent.
Ideal recruits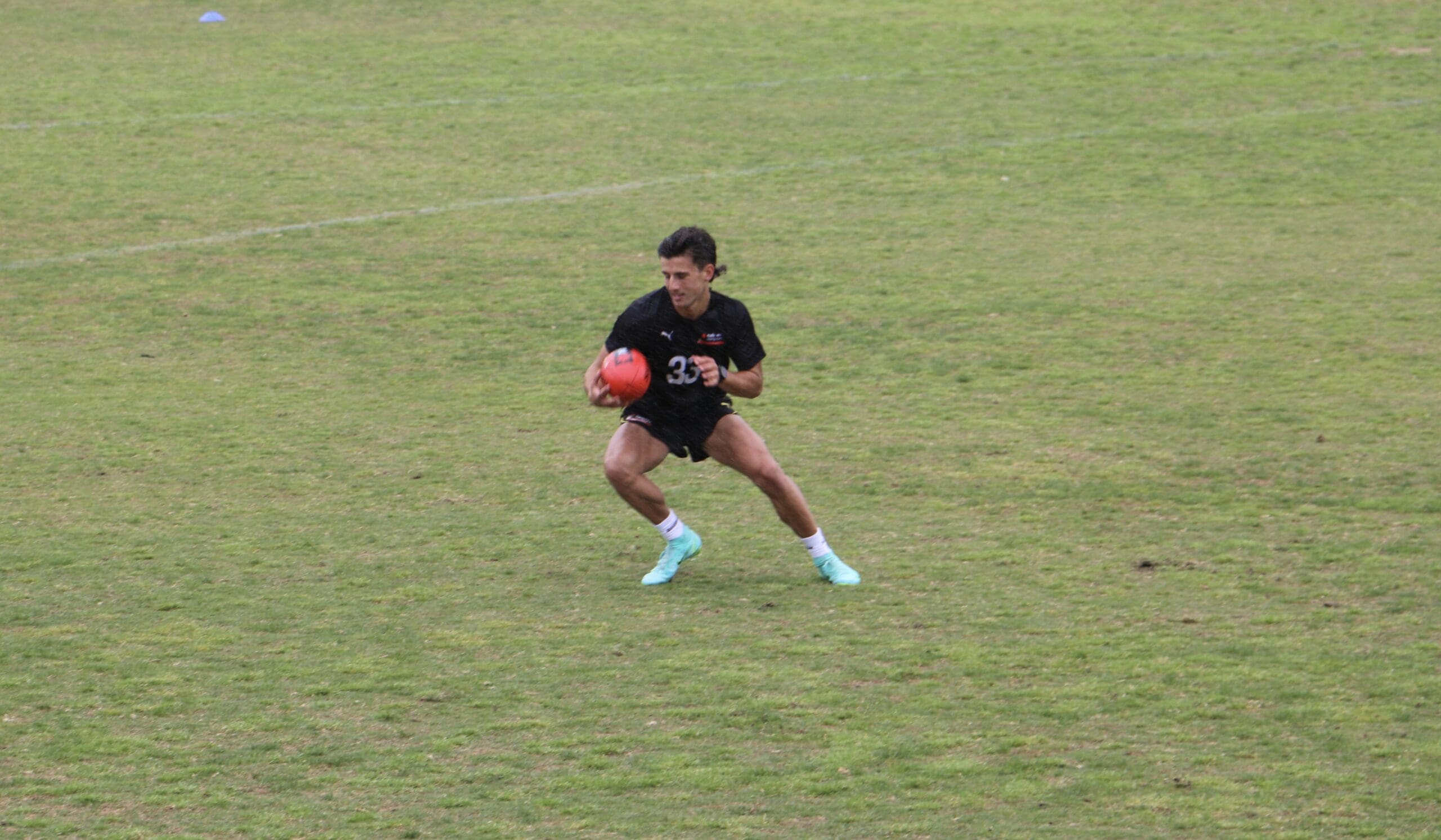 Nick Daicos (midfielder): This one is quite self-explanatory, as the man is genuinely a top-two player in the draft and is deemed a future superstar of the competition. 
Leek Alleer (defender): With Collingwood having flagged some desire to trade back into the draft following their bid for Daicos, Alleer could certainly be a prospect in their sights should they look to package later or future picks to increase their place in the queue.
Alleer's athleticism and leaping ability allows him to attack the contest hard and position himself effectively when intercepting. While his disposal efficiency needs some work, he would be entering the league with an extra year of experience given his status as a top-age player.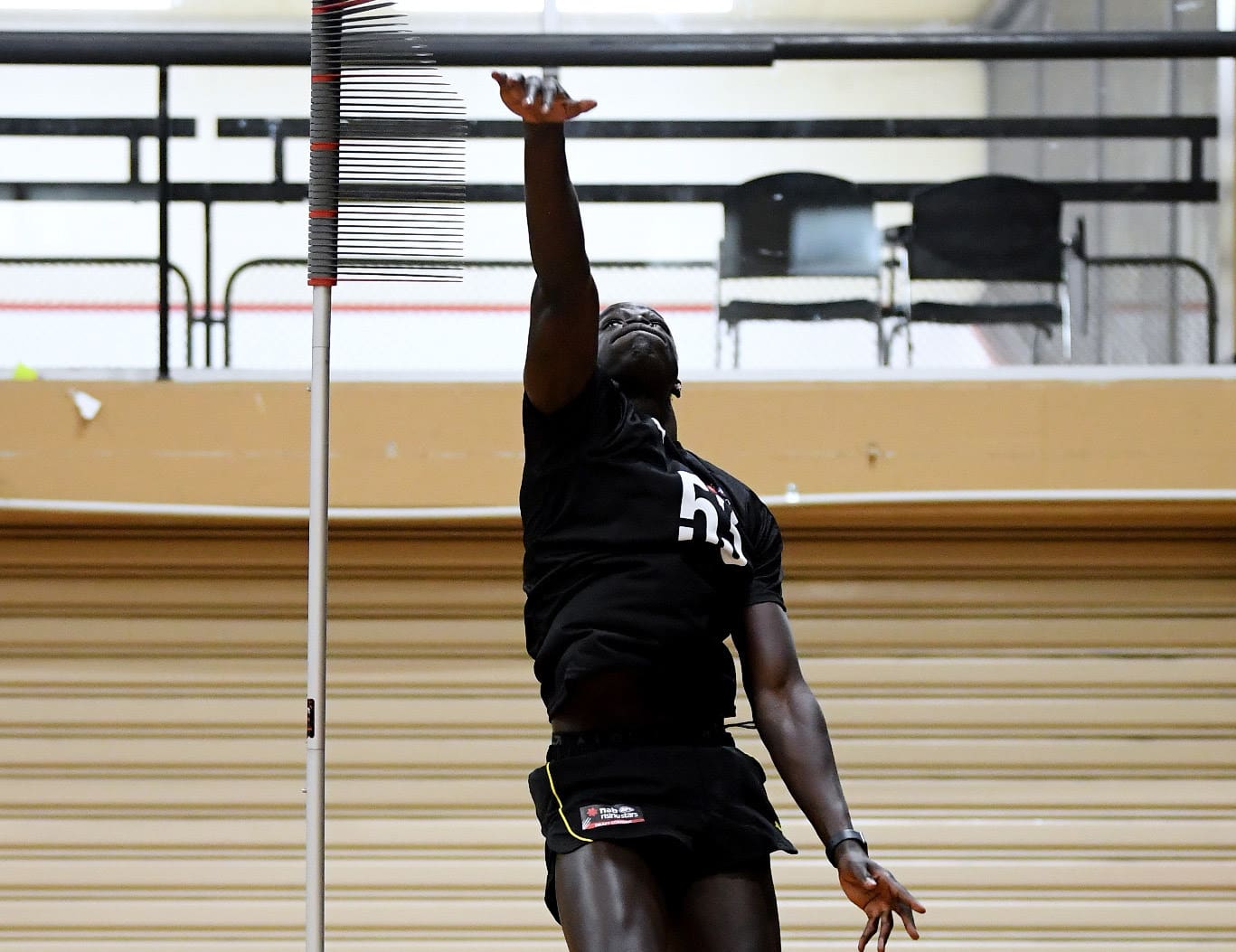 He offers Collingwood the chance to secure their full-back of the future and still has time to develop behind the likes of Roughhead and Moore.
While securing him will require some clever manoeuvring, it's still a feasible feat given that Alleer's projected to go between the second and third rounds.
Anthony Caminiti (key forward): Another somewhat hypothetical situation for the Magpies should they look to re-enter the opening rounds of the draft following the acquisition of Nick Daicos.
Caminiti's blend of mobility, marking and goal-kicking prowess sets him apart as a key attacking option, as he's often able to generate gaping separation from defenders while still being able to find the ball when contested. He enters the draft as more of a 'potential-based pick but has all the tools to excel at the next level.
A strong debut from @NthKnights forward Anthony Caminiti who has been a prolific goal scorer for @careysport in the @APS_Sport. 5 goals and a best on ground performance today. @DraftCentralAus

— Ed Pascoe (@EdPascoe_eDPS) May 22, 2021
Collingwood can finally secure an all-around modern full-forward by acquiring Caminiti and can even secure his services without too much reshuffling, as he's projected to go late in the national draft and may even slip to the rookie draft.