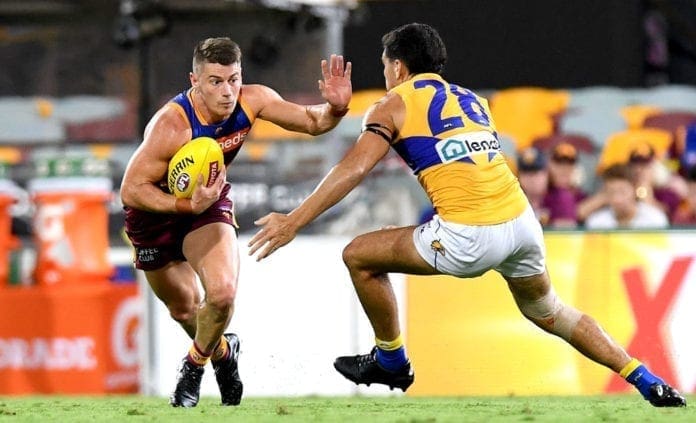 West Coast and Brisbane have completed a pick swap, with the Eagles moving up the draft order and into the top 50.
The Eagles have given up picks 52 and 64, with those two selections heading to the Lions who sent picks 46 and 91 back to West Coast.
46 is now the Eagles' top pick in the draft, after completing their trade for Tim Kelly which saw them give up picks 14, 24 and 37.
The deal hands Brisbane more draft points, with the Lions coming out with 16 more points on the AFL draft value index.