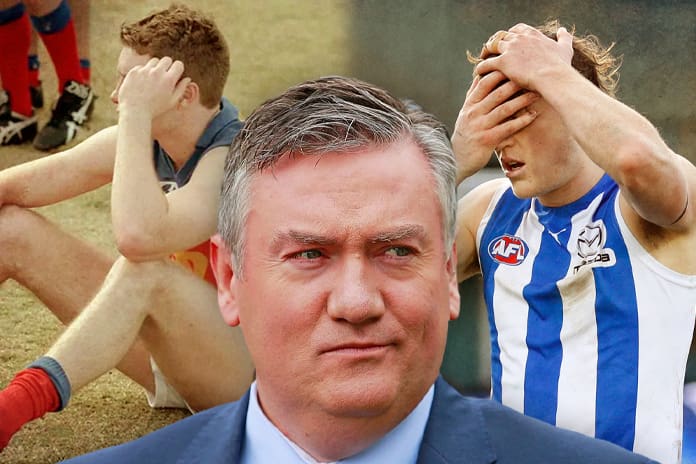 Since their careless packaging and subsequent freight to the Sunshine State over a quarter of a century ago, the Fitzroy Lions have been used as the AFL's rock bottom marker.
In their closing campaign, the 'Roy Boys' were treated as the competition's 'tomato can' for the entirety of the league's centenary season, aside from their final breakthrough against Fremantle before a sparsely packed Whitten Oval outer.
The Lions' on-field woes were compounded by their myriad of debts off it and a base of just 7628 paid-up members. So dire were the foundation club's straights, that a loan deal was struck with the phosphate-rich nation of Nauru in between hat-in-hand trips to AFL House.
Yet, while the travails of those in maroon and blue were plain to see on both sides of the boundary line, the spirit that coursed through the club's limbs was equally as evident. Wander down to Brunswick Street Oval on Saturday afternoons in winter, you will still find it in amongst the Blundstone boots and burgers.
Though still championing their chances of breaking what became a 52-year premiership drought right up until their final breath, the castration and castoff of the league's most unique club acted as a warning to those milling at their wake – straighten up, fly right or you're next.
The notion that football is no longer a game, but rather a business, has been perpetuated for decades. With current discourse surrounding TV rights, list sizes and collective bargaining agreements running rife, it is clear that the early prophets were on point.
Despite the fact that there may no longer be room for the likes of the threadbare boys from Fitzroy to roll up and play under sexy scoreboards, the unsettling want of some to recommence kicking folks from the party has, once again, become palpable.
And just as they have been since the first cobwebs began appearing on their most recent premiership cup, the Kangaroos are back in the crosshairs.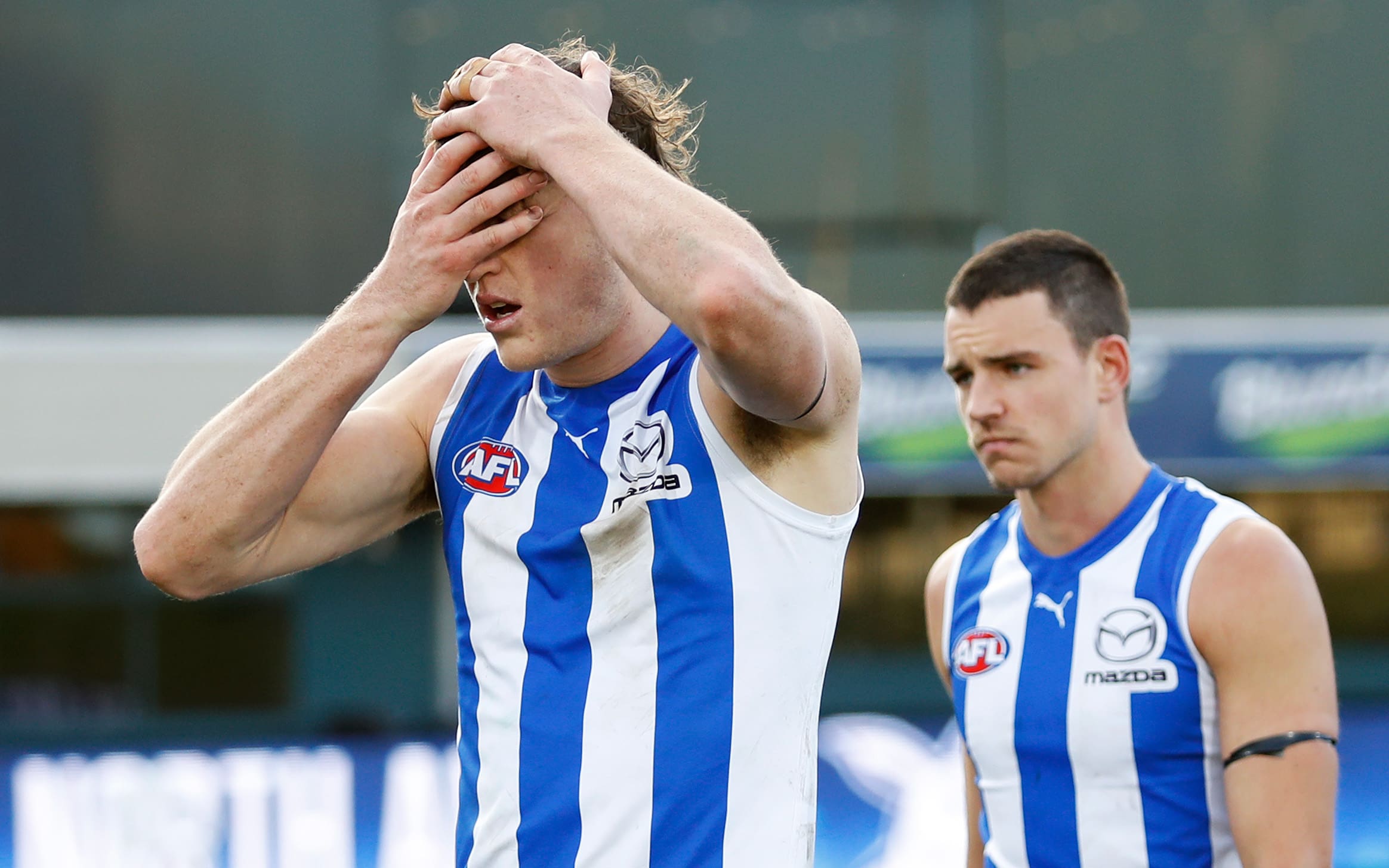 Ahead of the Kangaroos' 10-goal defeat to the Crows in Hobart last month, football's unofficial mouthpiece, Eddie McGuire, stated that if the Shinboners are to survive their current nadir, a far more permanent affiliation with the Apple Isle would need to be struck.
Before the bright lights on Footy Classified, McGuire – now viewed as a mad scientist, given the number of radical plans he has pumped into the ether – claimed that the Roos should relocate each of their 11 home games to Tasmania, with their remaining 11, miraculously, taking place in Melbourne.
Following North's latest body blow down the highway last weekend, 'Eddie Everywhere' put his hair-brained scheme back on the agenda, even managing to sound incredulous that nobody had engaged with its plot in the first place.
While McGuire may believe that his latest blueprint has merit and that it is born out of concern rather than castigation, it has only served to get under the already raw skins of Shinboners everywhere.
And if the suggestion of uprooting a club that has called the same patch of grass home for almost every hour of the past 140 years wasn't enough, lazily lumping the Roos in with the Roys appears to have shattered the camel's spine.
"I think that every week that goes by, they're (North Melbourne) losing their bargaining power," McGuire bluntly said, "It's just got a smell of Fitzroy about it."
"It's got a smell of Fitzroy about it." 👀

Eddie McGuire fears what could happen to North Melbourne if it doesn't look into his proposal to play 11 games in Melbourne and 11 in Tasmania. #9FootyClassified | Watch on @9Gem pic.twitter.com/gSvYj5cg4y

— Footy on Nine (@FootyonNine) July 6, 2022
Hot air, posturing and the dearth of pith aside, in an effort to call off the dogs, perhaps there is a question worth considering. Aside from the present wafts of competing beard oils and heady notes of Simcoe hops, what exactly is Fitzroy's scent?
As common sense has often lost out to baseless fervency, comparisons between North Melbourne and their former fiancé Fitzroy have long been struck.
Sure, the pair often shared common ground with tight budgets, light crowds and seasons routinely ending short of September, but with a pulse still coursing at Arden Street, the two are far from direct doppelgangers.
And yes, while North are currently rooted to the most southern point of the ladder, owners of a seasonal strike rate that would make a Test tailender blush, the margins of the club's books are filled solely with black ink.
Just months after claiming their first wooden spoon since the early 1970s, North Melbourne proudly announced that their historic debts had been wiped in November of last year, their aims met without the scourge of pokies revenue.
A distant cry from a side swimming in the red and running their day-to-day operations above a pub.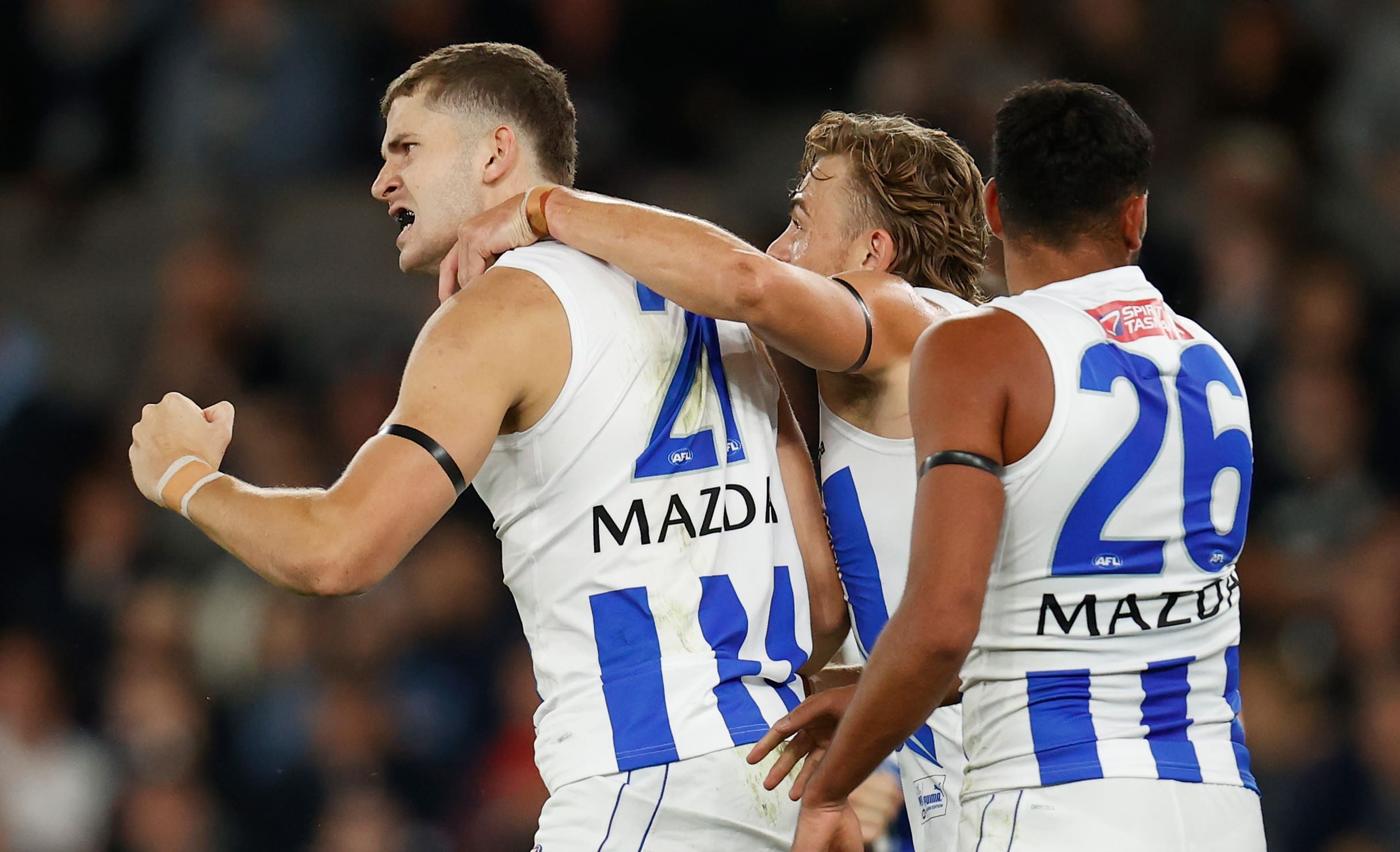 Even the indolent cries that the Roos have no fans are baseless, with blue and white powerbrokers spruiking in May that more than 46,400 fanatics had already signed up for the current season, a club record.
Although some may wish to point their pitchforks solely to the wares shown on the paddock, David Noble's side eclipsed the Eagles before 14,204 paying spectators for their solitary win this season, a 2.8 per cent increase from the 5083 that saw the Lions' final hurrah against the Dockers.
Prod your index finger further back at these unempathetic campaigners, and they are sure to tell you that the Roos' current roster is the worst assembled since the last that sat for a Fitzroy team photo.
But again, with the ilk of Chris Johnson, Matthew Primus, Martin Pike and Jarrod Molloy fledging beneath monogrammed guernseys, high hopes should be held for a locker room housing precocious talents like Jy Simpkin, Luke Davies-Uniacke, Tarryn Thomas, Tom Powell and Jason Horne-Francis.
The mere proof of North Melbourne's work within the community, namely their all-important 'Huddle' program, should also paint a picture of a club far from having its doors shuttered.
After all, purported charity cases rarely have the means to act so altruistically.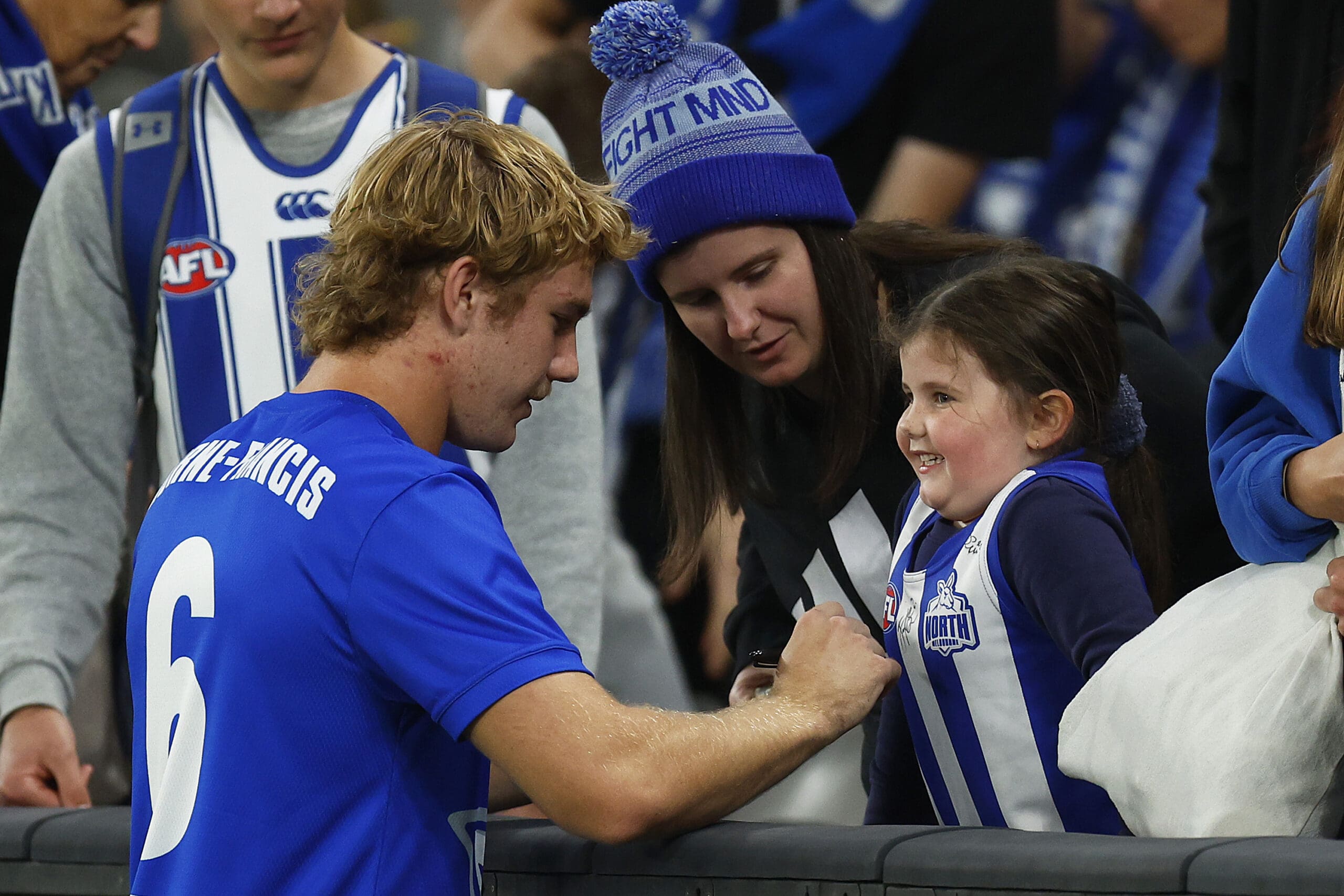 Ever since the Hotham Football Club was formed some 153 years ago by members of the St Mary's Church of England Cricket Club; those clad in blue and white have never backed away from a fight.
If you scan their array of heavyweight opponents across the years and place their record up to the light, you will find that this pugnacious club located beneath tollway and factory shadows hasn't tended to lose many of them either.
While the remainder of this season is unlikely to provide many opportunities for their mob to join in the chorus, North Melbourne has previously been crystal clear of their intentions to rebuild methodically, whether or not McGuire buys them or not.
Just like western society's inability to sensibly discuss its many pitfalls, the 'hot take' media spears aimed at struggling sides come with a painful lack of nuance.
So, even while the spectre of another wooden spoon looms amongst the contours over Arden Steet, the hyperbolic pairing of the Roos and Roys is senseless, as the former will still be able to attack the draft first in November.
With this in mind, it's hard to tell exactly what has wafted up McGuire's nostrils, but if he is sensing notes of dry rot, scarlet ink or Nauruan bird droppings, perhaps a visit to an otolaryngologist is in order.