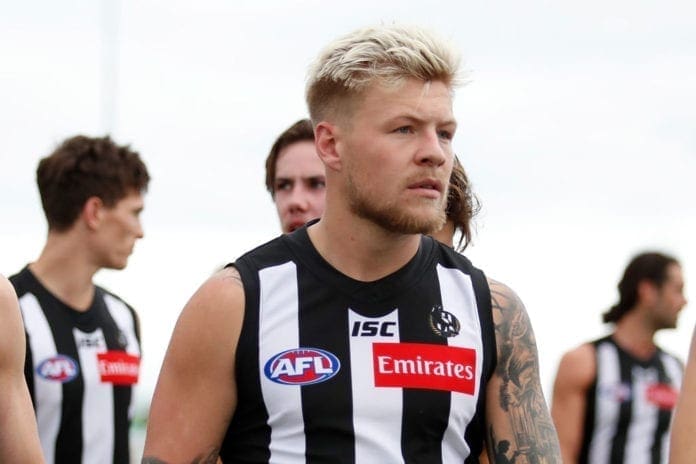 Collingwood star Jordan De Goey and his lawyer are requesting the AFL hands over any documentation they possess that is related to the 24-year-old's indecent assault case from 2015, per Fox Sports. 
It is understood that a recorded interview with the alleged victim was conducted by the AFL's head of integrity Tony Keane is a key piece De Goey's lawyer, Tony Hargreaves, is requesting to be handed over.
The league initiated their own investigation into the charges, with Hargreaves telling the court of his desire to have the AFL hand over any documentation related to his client's case.
It has also been reported that Hargreaves is also requesting any filed communication between the league, the woman and a witness be handed over before the court.
The AFL and Collingwood both investigated the allegations over two years ago, with De Goey charged last July.
While De Goey did not appear in court this week, he is expected to face the court next month to appear for a contest mention.