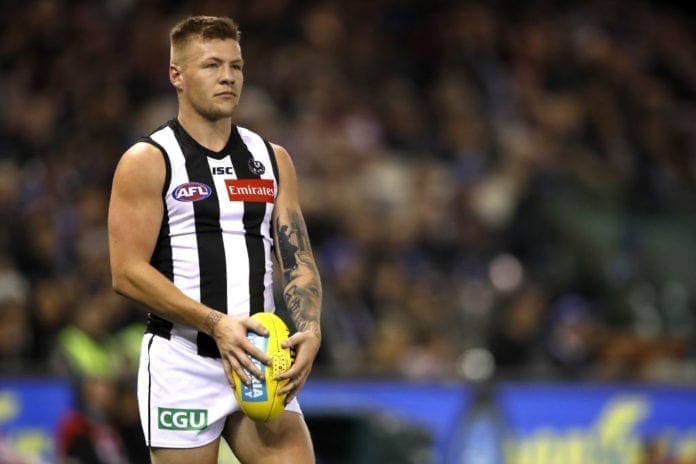 Collingwood forward Jordan De Goey is reportedly set to claim he was defending himself during his involvement in a scuffle at a New York bar last month.
De Goey has since been stood down by the Magpies after being charged with assault at the Dream Hotel, while his charge for 'forcible touching' has been dropped.
The 25-year-old is now set to face court on December 8 and has pleaded not guilty to the assault charges.
According to The Age's Peter Ryan, De Goey will claim his actions were in self-defence, with the Collingwood star also to state that he was "provoked".
It is understood that De Goey and friend Luke Dyson - who has also been charged - were residing in a VIP area at the PHD rooftop bar when females allegedly began taking drinks and were subsequently asked to leave the area.
Male friends of the women were then understood to have stepped in and allegedly began pushing and shoving De Goey and Tyson, with the former eventually throwing a punch that is set to be claimed as self-defence.
Those involved in the fracas against De Goey and Tyson were thrown out of the bar shortly after and soon contacted police, leading to the arrests of De Goey and Tyson.
Partnered with his lawyer Jacob Kaplan, De Goey released a statement earlier this week, which claimed the charges were "unwarranted" and that they will look to "vigorously defend" them.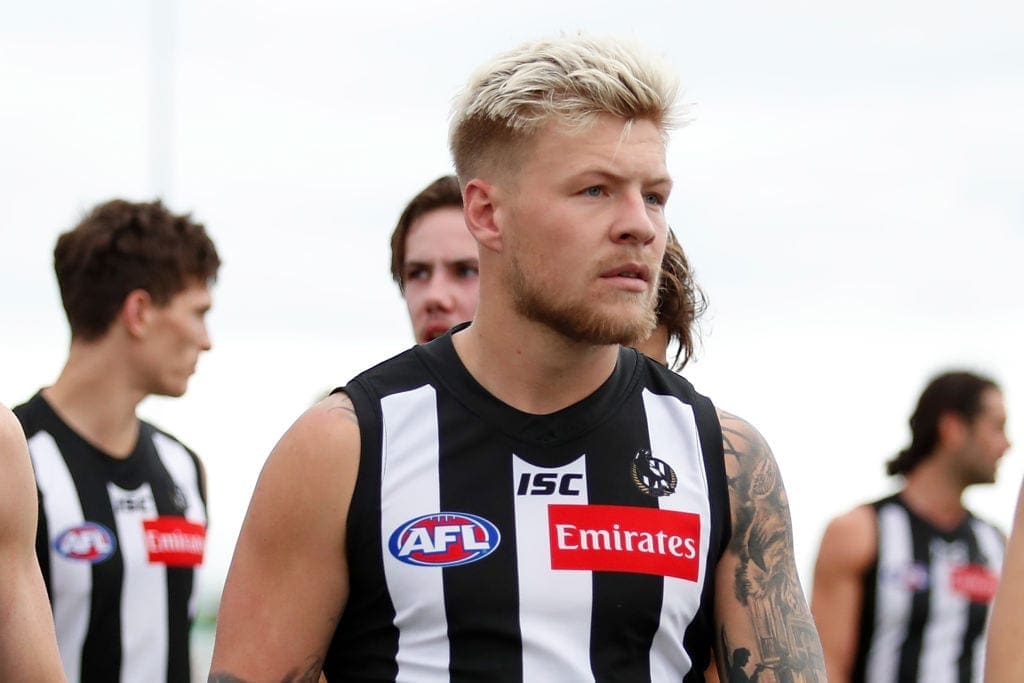 "Mr De Goey intends to vigorously defend himself against these unwarranted charges," the statement reads.
"Despite the original media reports otherwise, Mr De Goey has not been charged with forcible touching or any other sexual assault crimes against a woman.
"There are no current restrictions on his travel and he plans on using the next few months to continue preparing for the upcoming AFL season."
De Goey remains indefinitely stood down by the Magpies, with his court date falling two days after players are expected to make a return to training on December 6.