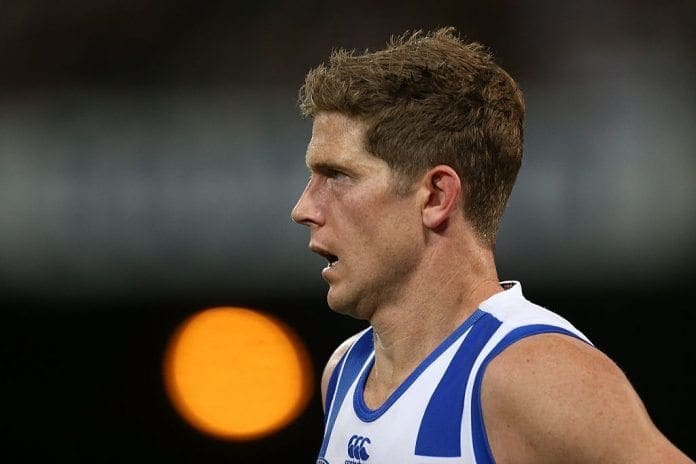 Former St Kilda and North Melbourne midfielder Nick Dal Santo has admitted his first game against the Saints as a Roo was the one match he didn't look forward to across his 322-game career.
After moving to Arden Street as a free agent at the end of the 2013 season, Dal Santo played the final three years of his career with North Melbourne, before retiring last year.
With four-time Hawthorn premiership player Jordan Lewis set to face his former side for the first time in a Melbourne jumper this weekend, Dal Santo recalled a match he played in round 17, 2014 that he still remembers very well.
In an article for aflplayers.com.au, Dal Santo wrote of the feelings during that game, and just how little he enjoyed the entire afternoon.
The following is an excerpt from the full article, which you can read here.
"When I played the Saints for the first time in 2014, it was in Tassie so it was a blessing in disguise that it wasn't at Etihad and it was a home game for the Kangaroos.
However, it was the game that I hated the most throughout my career.
The feeling leading into it wasn't one of excitement about playing footy, it was one where I was conscious of playing against guys I played with for so long and I was still best mates with.
I got no enjoyment in playing against them.
We ended winning by about 60 points and I remember walking off the ground and was thankful those two hours were over. The Saints didn't kick very well for goal and should've been a bit closer.
They were the guys I basically grew up with. I went to St Kilda when I was 17 and we went through a lot together over 12 years and to turn around a few months later and try and play against them, I just didn't enjoy that at all.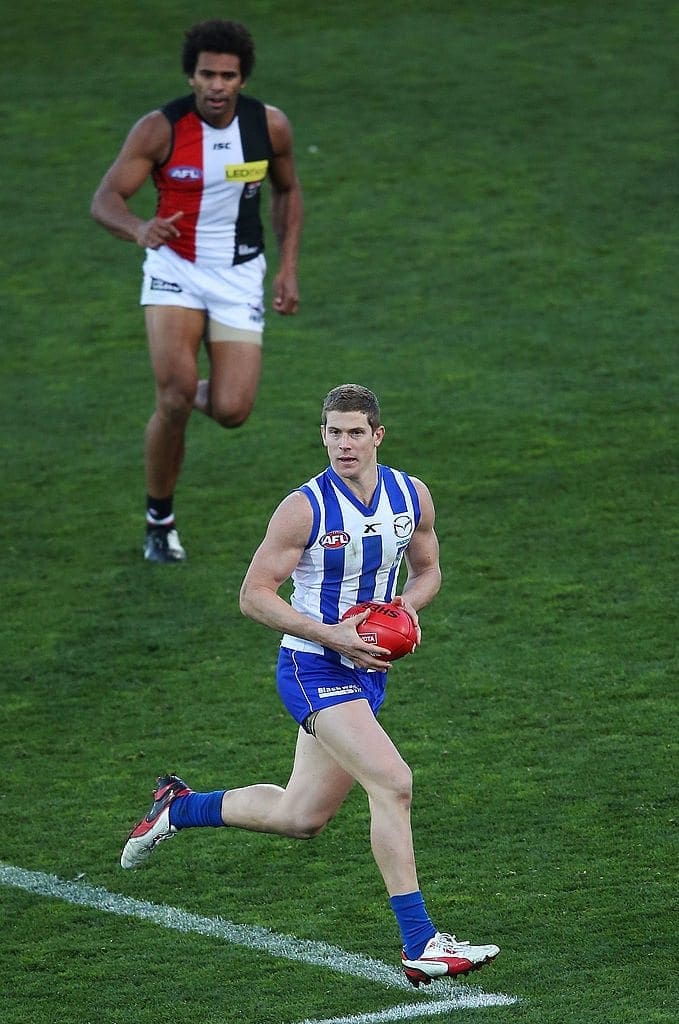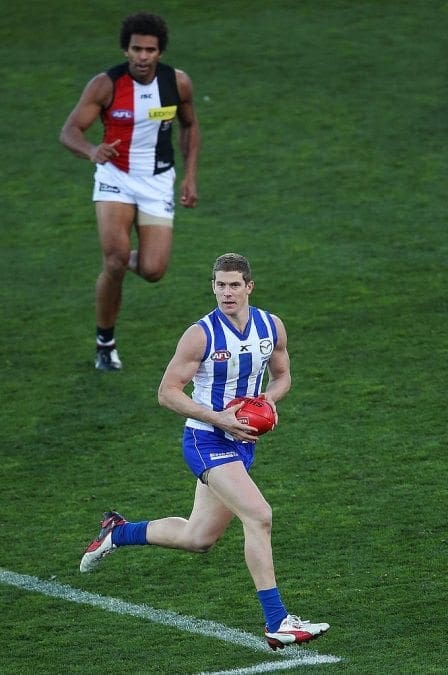 I'm still really close with Nick Riewoldt, Leigh Montagna and Lenny Hayes, so I was hoping to play against someone who was a bit younger and didn't have such a good relationship with or someone new to the club. Thankfully, I lined up on Shane Savage who came from Hawthorn after I left.
That was the only thing that made me feel a little more comfortable.
Throughout my career, I was always pretty quiet on the ground, so there was a little bit of banter before the game but definitely not during the match.
I left on pretty good terms at the Saints so there was no mouthing off between myself and my former teammates. For me, it was all about getting the win for the Kangaroos and shaking hands after the game.
It got easier to play against them after each match and maybe that was because the team kept changing from year to year due to their list rebuild.
The other bit that I really appreciated was the reaction from the Saints supporters. I never got any abuse from over the fence or on social media, which probably made me feel a little bit better, and I've since gone back now to do a little bit of work with the Saints."