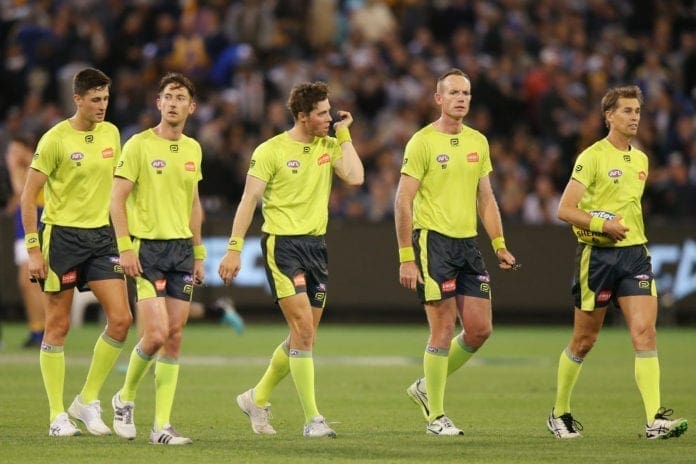 The AFL are reportedly considering trialling a four-umpire system over the bye week.
Speaking on RSN Breakfast Club, reporter Mark Stevens commented on the rumours circulating over the league's new concept and feels it won't be long before the change becomes permanent.
"It's being spoken about, I believe there is even a chance it will be given a trial during the bye week," Stevens said.
"It's been three years since they trialled it, I've been hearing whispers that they'll trial it and keep it in."
Stevens explained that although nothing has been confirmed as of yet, the league has been considering making the change for a while, and it's something that is definitely expected to be introduced in the future.
"There is a possibility down the track... not imminent, but in the near future," he said.
"I think it's inevitable."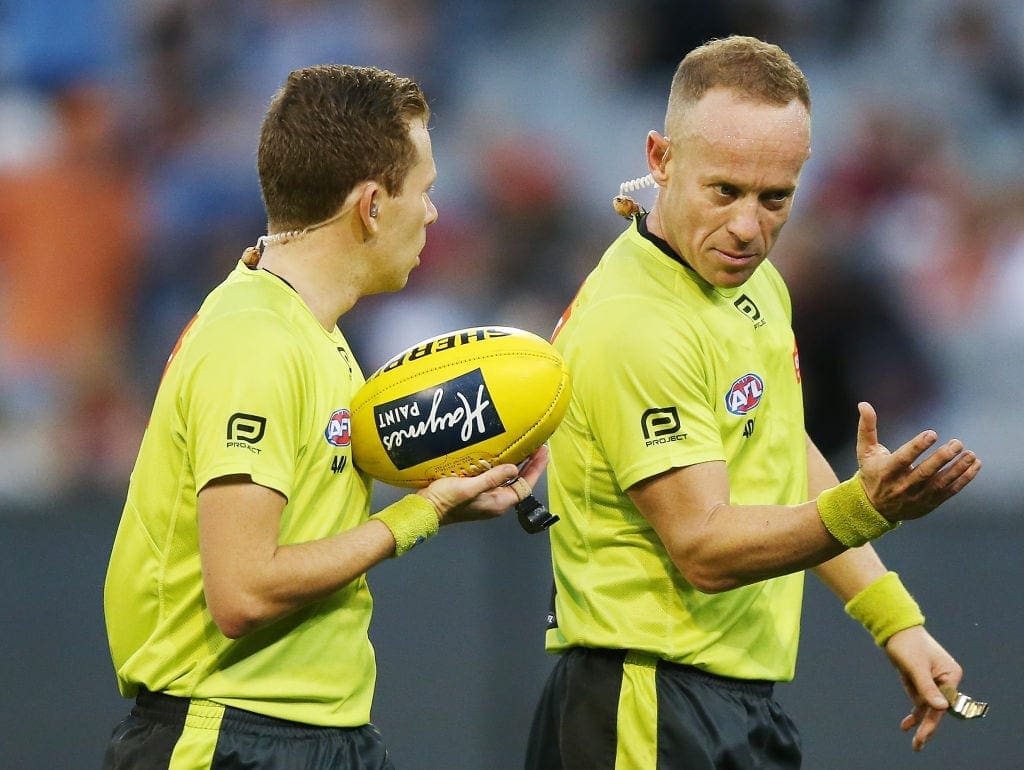 The addition of an extra on-field umpire would provide the opportunity for increased umpire rotation, meaning younger, inexperienced umpires will have less to do while the more experienced umpires will have a chance to umpire two games in a week.
The decision comes at a time when the AFL community is divided over the current state of the rules of the league, with several games featuring record high free-kick counts leading many to feel the game is becoming over-umpired.
The addition of the umpire dissent rule is largely a contributing factor to the increase in free-kicks, with many players seemingly still unaware or unfamiliar with the rule changes.