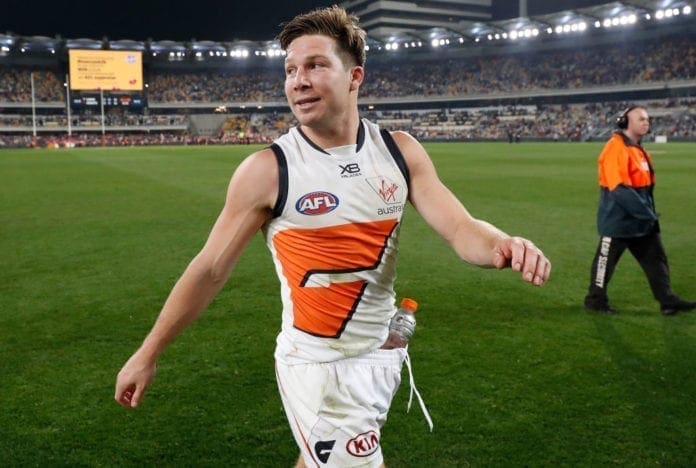 Toby Greene was absent for the Giants finals exit against Geelong on Friday night after a collision with umpire Matt Stevic saw him suspended for three weeks.
For just about his entire career, Greene has been heralded for his ability to play on the edge. But the results of playing on such a fine line have such contrasting impacts on his team.
When it goes well, Greene can win a game for his team off his own boot. But when it goes wrong he can leave his teammates wanting when it matters.
Normally a big fan of Toby Greene but bumping into the umpire like this is absolutely no good at all. #AFLSwansGiants pic.twitter.com/F6TdFTzquJ

— Rudi (@RudiEdsall) August 28, 2021
Kane Cornes believes that Greene can and will change is ways, and being given the captaincy could be the way to do that. Greene captained the Giants in the absence of Stephen Coniglio and Cornes thinks the move should be made permanent.
"I think the call is to give Toby Greene the captaincy, I'm fine with that and I think that is the obvious one," Cornes told SEN's Crunch Time.
"If we're all saying that the Giants have had an unbelievable season, a key part of that has been Toby Greene.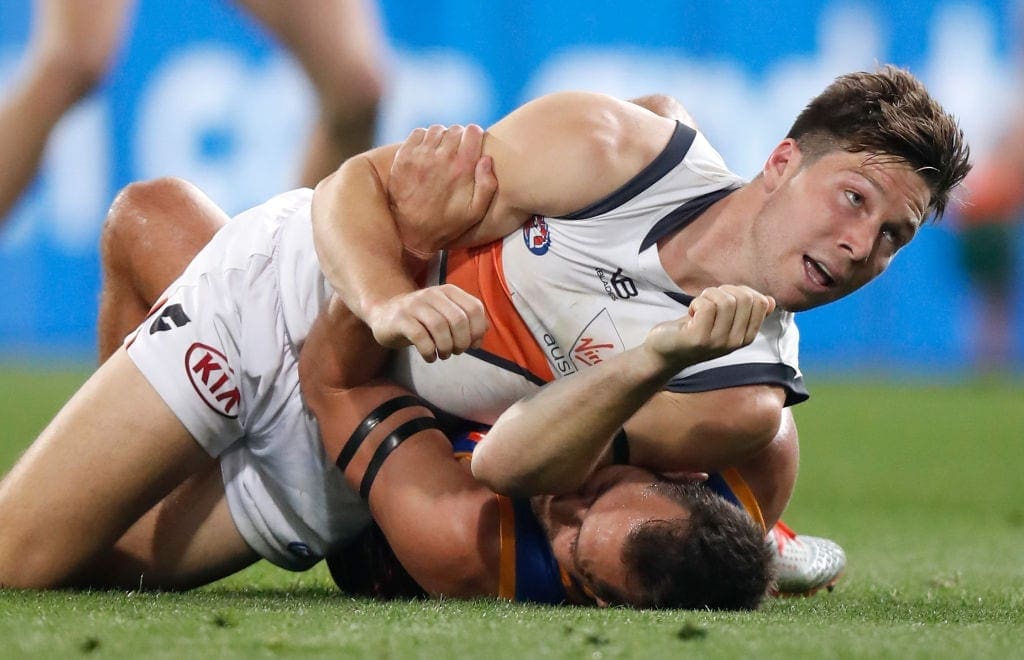 "He can change, and he doesn't need to change a lot. But if it's not Toby Greene, who else is going to captain this club? I think he's ideal.
"He's changed a lot from where he was six-seven years ago, he can change again."
The move could be a win-win for the Giants, Coniglio has been a shell of the player who took over the captaincy at the end of 2019 and could be freed up by a move away from the leadership role.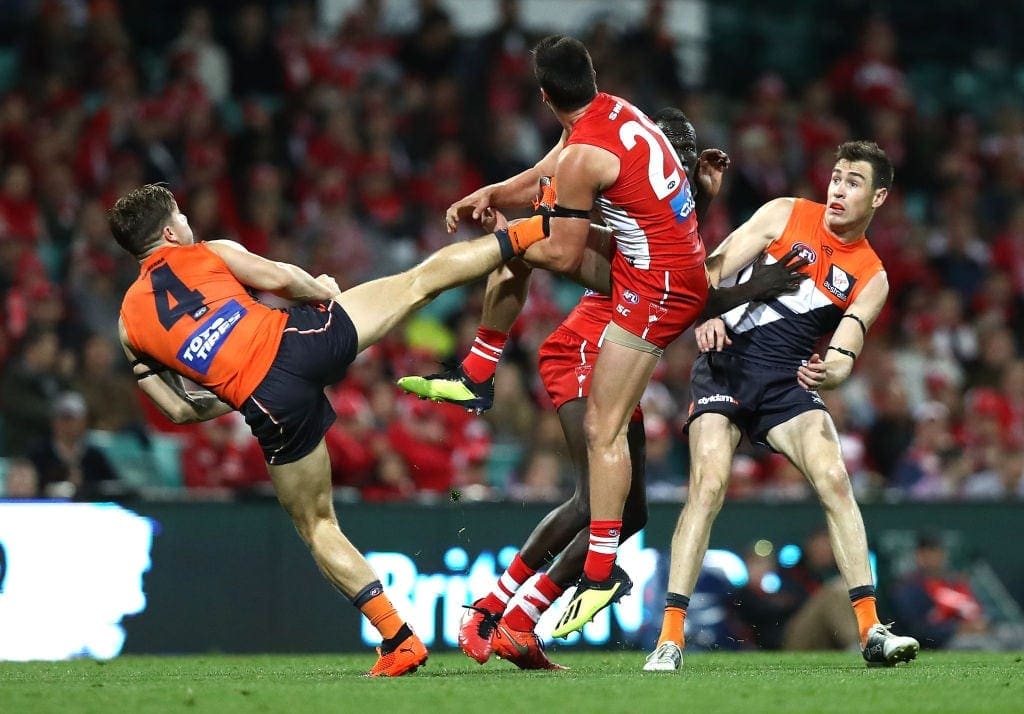 Defender Nick Haynes told Zero Hanger ahead of the Giants elimination final win about Coniglio. He said that Coniglio was a terrific leader who was doing plenty to help the group.
"He's been fantastic, he's been a major leader for the culture in the hub we have created," Haynes said.
RELATED: Nick Haynes details unique preparation techniques in hub life
"He's up there every week talking in front of the group about honesty and how we can keep improving.
"He's our leader, he's been unfortunate with his ankle, then his toe's been playing up a bit so it's been hard for him to find consistency."