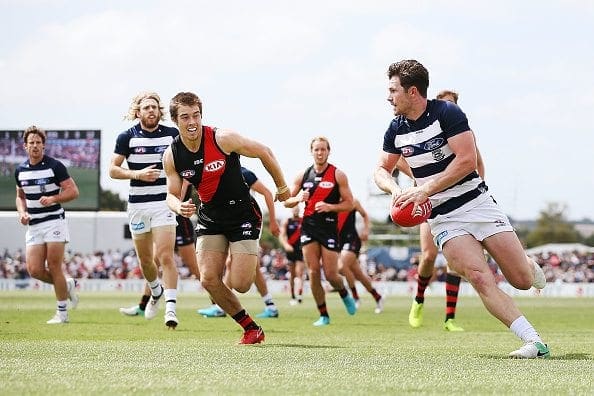 Tim Watson believes AFL clubs need to be more open when discussing a players injury status during games.
Watson's comments come following Patrick Dangerfield's injury against Essendon on Sunday, with Geelong remaining quiet about the severity of Dangerfield's hamstring.
"We all know there is this whole sort of dishonesty and double-talk that occurs in the game and always has," Watson said on SEN Breakfast.
"I could tell that Dangerfield had probably done his hamstring. What is the downside of letting people know almost straight away once it has been diagnosed?
"He's already been diagnosed in the rooms that it's a hamstring, he's told the doctors it's a hamstring. What's wrong with letting people know 'he's done a hamstring, we're not sure if it's a one week, two week, three week or a four week one, but he's done his hamstring'?"
Garry Lyon backed up Watson's thoughts, citing Essendon's handling of Martin Gleeson's injury, while AFL Players' Association CEO Paul Marsh agreed with the pair but believed it needed to be handled on a case by case basis.
"There might be times where if a player has particularly severe injuries, you'd like to think there is an allowance for what the player might be going through at that particular time," he said.
"More access is something we are certainly very open to and having had the conversations with players around the competition, the vast majority of players feel the same way."