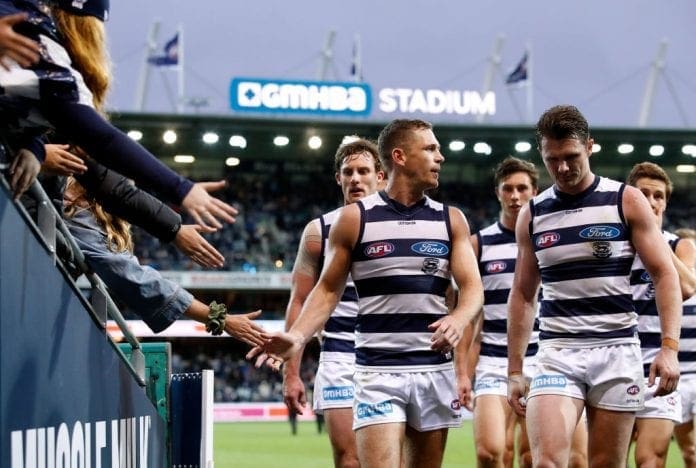 Heading into the 2021 season, Geelong currently have the second oldest list on average.
And it appears rest and player management will key for the Cats as they look to go one better in 2021 and make a run at the premiership.
With 14 players aged 29 or older currently on the list and the season returning to  normal feel with full-length game time and 22 matches played, player management will be a major point for the Cats as they look to fix their faults from previous seasons and keep their experienced players fresh and health.
Bring the mouth guards 🤼‍♂️ #GeelongStrong pic.twitter.com/stVg8r1Q4G

— Geelong Cats (@GeelongCats) January 25, 2021
Geelong captain Joel Selwood said he's not expecting any Cat to play a full season in 2021, especially with the season finishing later than normal.
"With the season finishing so late and starting again, I'd be surprised if anyone played the full season at all," Selwood told AFL Media.
"Our guys are going to put some plans together and we'll work out that closer to the date … (we'll) just make sure we manage people correctly.
"We've put a list demographic together right now that we don't think any player should have to play all 22 (games). We'll just see how that plays out … we've got a lot of guys we want to get games into, too."
The 2021 AFL pre-season kicks off Wednesday March 3.