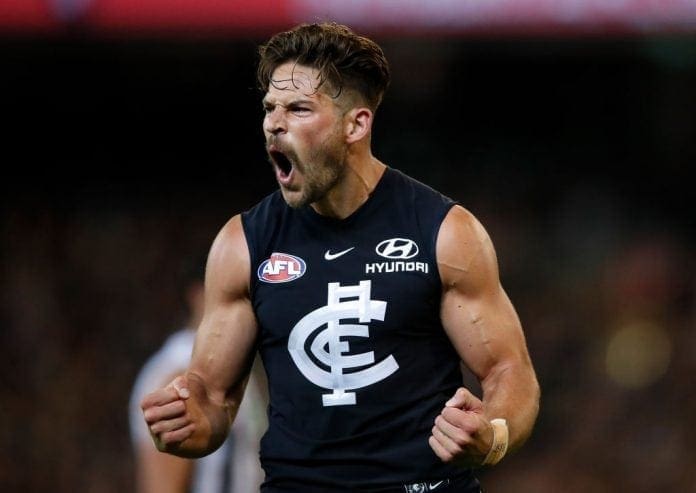 Former Carlton forward Levi Casboult has altered his vaccination stance in an effort to make sure his Gold Coast lifeline remains on track.
The 31-year-old had previously stated that he had no desire to receive either the AstraZeneca or Pfizer vaccine and was set on obtaining the Novavax vaccine instead.
It was said that the 153-gamer had come to this decision due to a member of his family having suffered a poor reaction to their initial dose of a ticked-off shot.
Still, as the Novavax jab has not been approved by the Therapeutic Goods Administration (TGA), even had Casboult received a double dose, he would not have been covered by the league's vaccination mandate.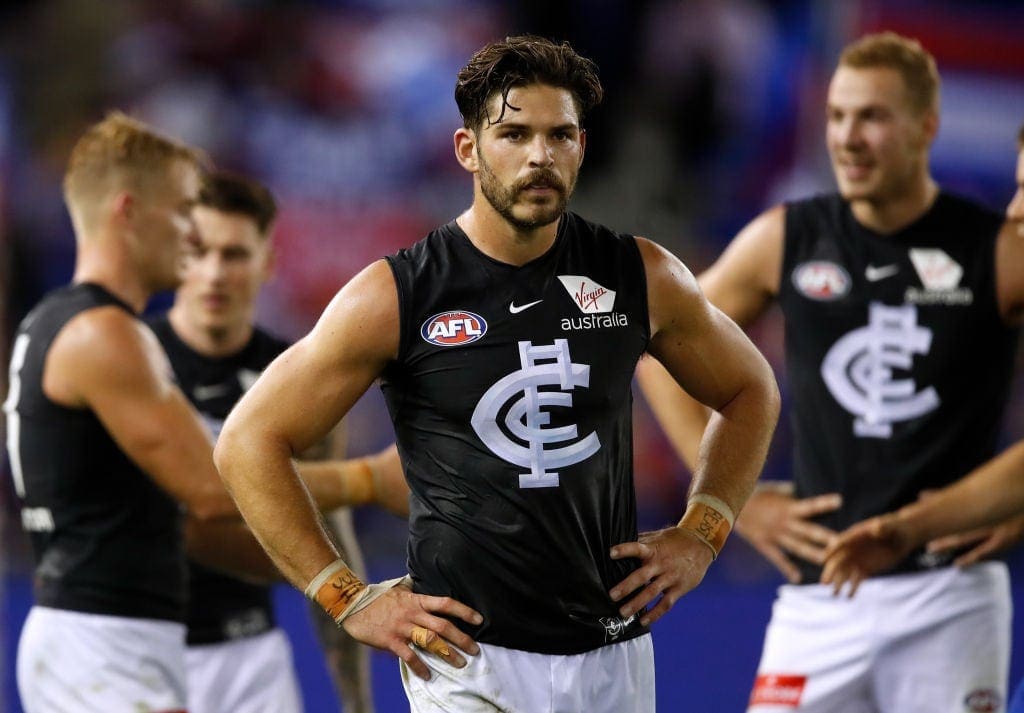 While Casboult had previously found himself in a precarious position ahead of Friday afternoon's 2021 Rookie Draft, Jon Ralph of The Herald Sun has reported that the Tasmanian had recently rolled up his sleeve to receive his first dose of a ratified vaccine.
This latest backflip now means that Casboult will be free to commence training under Stuart Dew's guidance as soon as Saturday.
With every player within Queensland having until February 18 to become fully vaccinated against Covid-19, the ex-Blue will now have plenty of time on hand to secure his second dose.
Casboult is expected to be taken with one of the expansion franchise's three selections (picks 3, 21 and 33) and will be afforded a chance to continue his 12-season career that commenced in 2010.