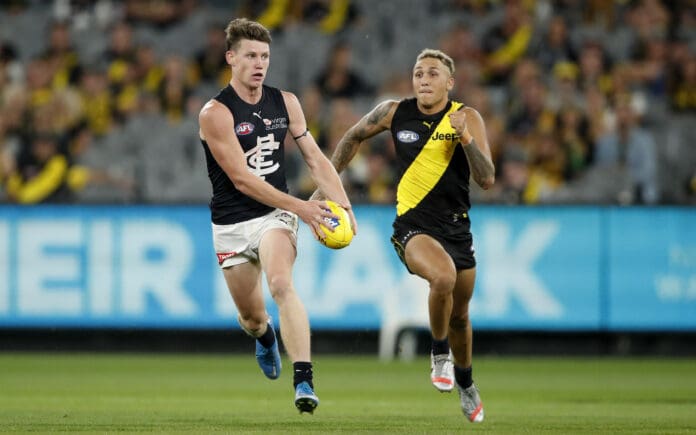 The Carlton Blues are on the verge of continuing their retention drive, with young gun Sam Walsh reportedly set to agree to a new five-year deal.
As reported by The Herlad Sun, Walsh could become the league's next million-dollar man, despite only being in his third season at the top level.
The Blues have already announced new deals with captain Patrick Cripps and star forward Harry McKay, however, Walsh is now the signature they are most keen on.
With Cripps signing on for another six years, and McKay two, a five-year deal for the 21-year-old Walsh would complete the perfect list of re-signings for Carlton, locking in their future.
Walsh won the 2019 NAB Rising Star award during what was a sensational rookie season, living up to his number one draft pick.
He has since played more than 50 AFL games, and the inside midfielder has quickly become one of the best in the game, averaging close to 30 disposals per game this year.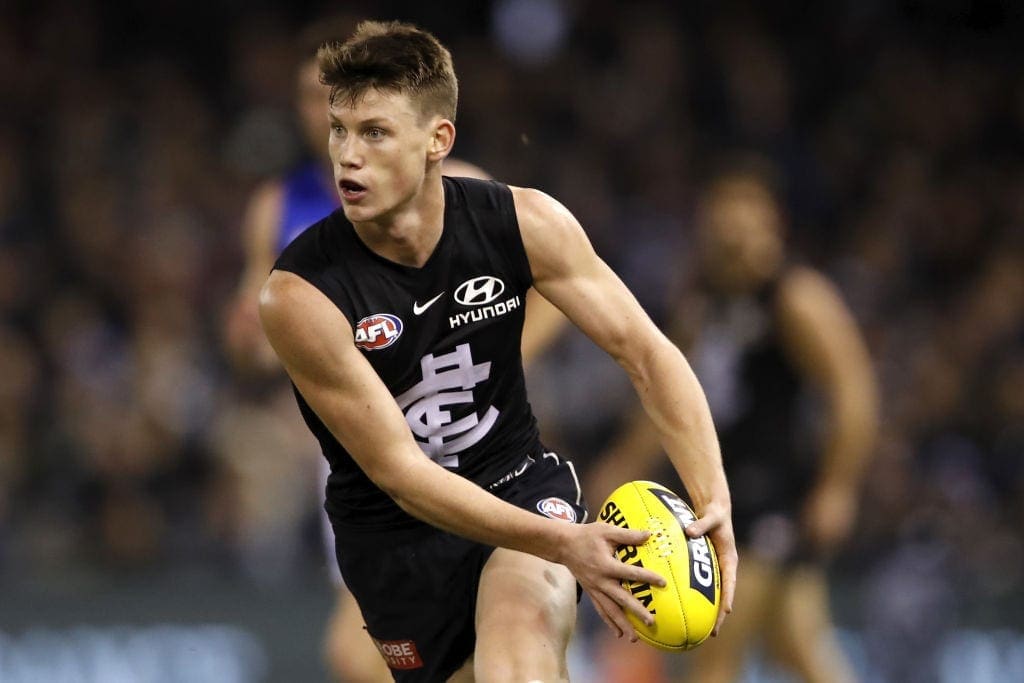 Carlton have been a work in progress for some years, but have shown signs of improvement, with a finals appearance seemingly now on the horizon, even if it doesn't come this year.
At 26 and 23 years of age respectively, McKay and Cripps will create the nucleus of the team with Walsh for years to come, should the youngster re-committ to the club as expected.
Many consider Walsh the next club captain, and while it's understood a new deal is not likely to be signed immediately, the club are said to be confident of having Walsh's contract sorted before the 2022 season gets underway next March.