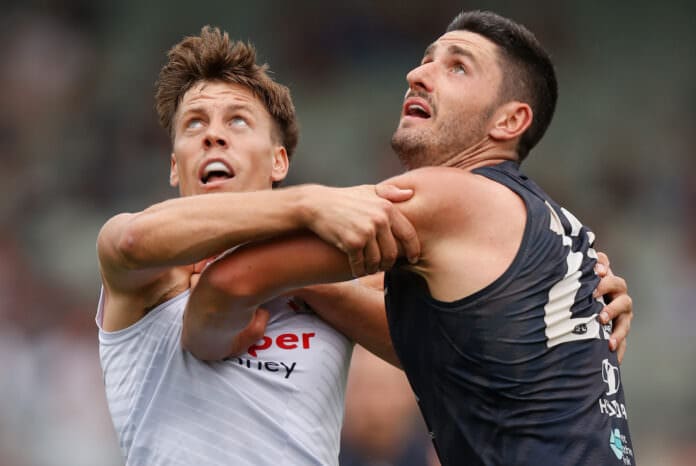 Carlton head of football Brad Lloyd has declared the Blues' list is healthy and ready to go for the club's pre-season, which began Monday.
The club's first to fourth-year players hit the track under the watch of Michael Voss, with the narrow finals miss still fresh in their minds.
The Blues were inside the top eight for majority of the 2022 season until losing five out of their last six matches to end up in ninth spot.
Part of their demise was due to a horror injury list, which included key players Sam Walsh, George Hewett, Jacob Weitering, Marc Pittonet and more missing out on key games during and especially late in the season.
Lloyd provided updates on a few players whose seasons were cut short due to injury.
"Hewett is getting up and running, he had the back injury at the end of last year, he's been in and around the place," he told SEN Breakfast.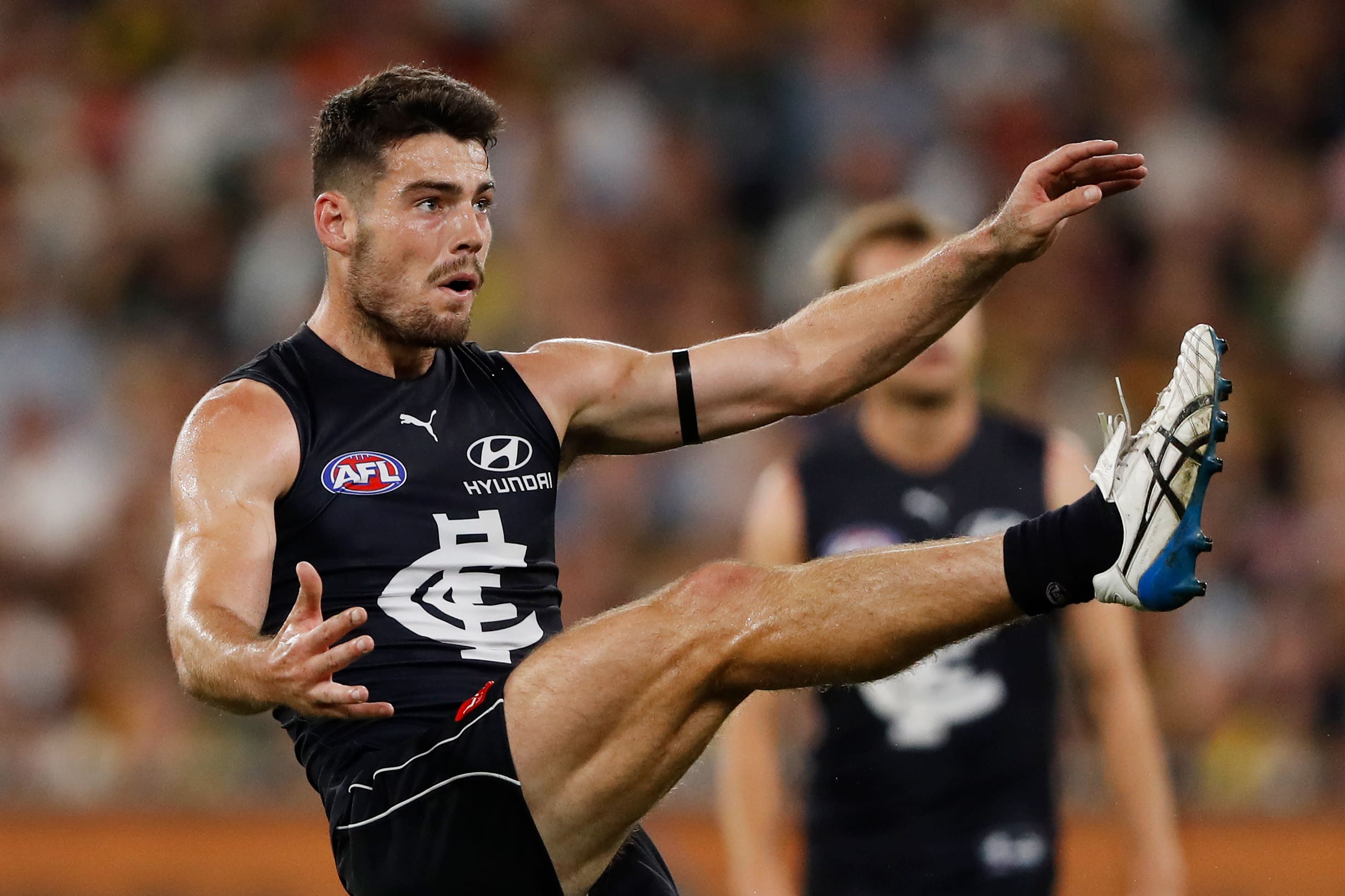 "Corey Durdin had a shoulder cleanup, so he'll get moving from now.
"Marc Pittonet and Matt Kennedy are getting moving again, so we are pretty healthy.
"You get a better feel for it as players start getting back into the club now, we feel we're in pretty good shape.
"There's three or four that will have a modified preparation but post-Christmas they'll be full steam ahead."
Pittonet, Matt Kennedy, Caleb Marchbank and Sam Philp were among those training away from the main group at Monday's first session back.
Midfielder David Cuningham, who hasn't played since Round 9 last year due to an ACL injury, was involved in a separate gym session.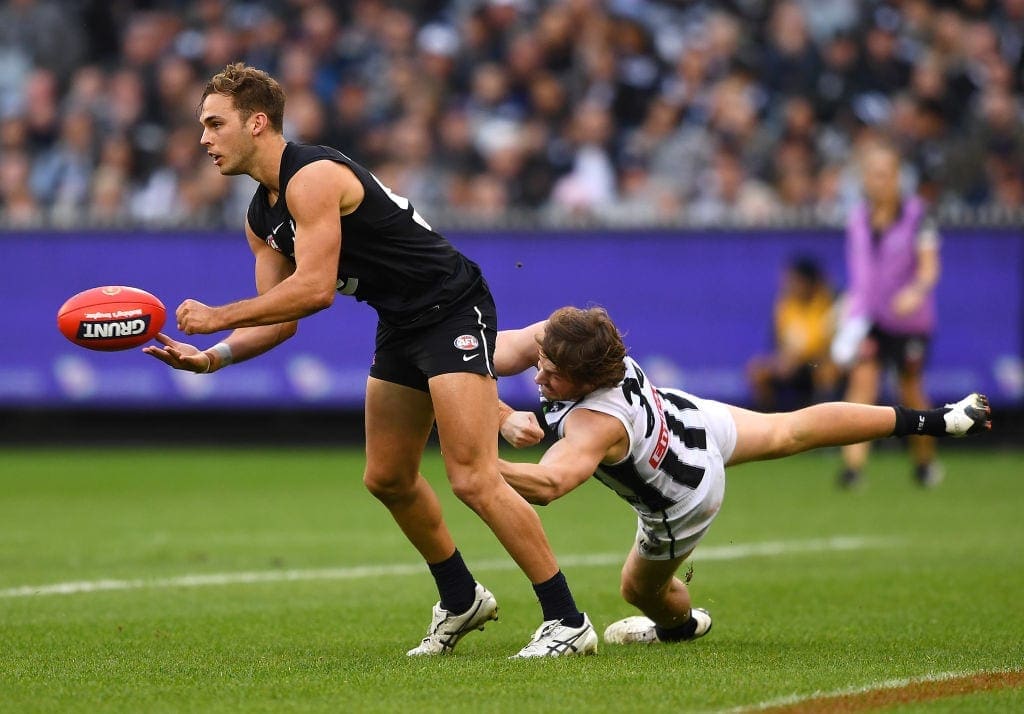 Lloyd also added that the club was buoyed by optimism heading into the 2023 season despite the heartbreaking finish to 2022.
"There was devastation but you could also feel this real belief around the place as well with where the club's come from." he said.
"There are a lot of learnings, I think there'll be some growth. I look at the coaching staff, they only really come in as a coaching group together this time last year, so there will be some cohesion from the coaching group in the way we play.
"We need to grow in every area, we're a smidge off finals, but we want to be a strong club around the competition, so we're going to need to take a few more steps than just missing finals."
Voss revealed to media on Monday that players won't be pushed straight into gruelling sessions and time trials.