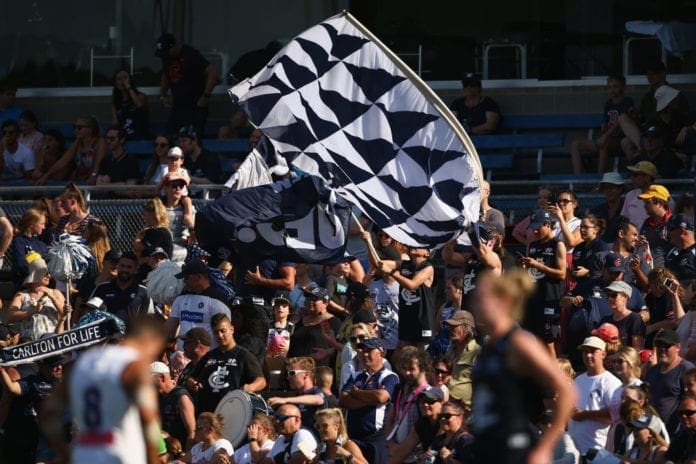 Carlton have confirmed the club's AFLW football boss Brett Munro has departed the club in the wake of the findings from the independent review into their Women's program.
Munro's departure comes two days after the club confirmed senior coach Daniel Harford would not extend his stay at Princes park.
On Thursday morning club president Luke Sayers stated that it was made "apparent that a change was required in relation to the leadership", deciding to make the difficult decision to cut ties with Munro.
"Brett Munro has shown unquestionable dedication to our AFLW program," Sayers said in a club statement.
"The time and energy he has invested in not only the team, but our entire club, since first arriving at IKON Park three years ago must be acknowledged. In that time, Brett has led our program through what has been a significant and unprecedented period in the AFLW competition where he has remained committed in growing and navigating the program.
"Throughout his tenure at the Club, Brett has made a significant contribution to the program, which is something we will long remain grateful for.
"These decisions are never easy, however key findings in the review made it apparent that a change was required in relation to the leadership within our AFLW program. We will continue to work through the recommendations provided and further details relating to this process will be communicated in due course."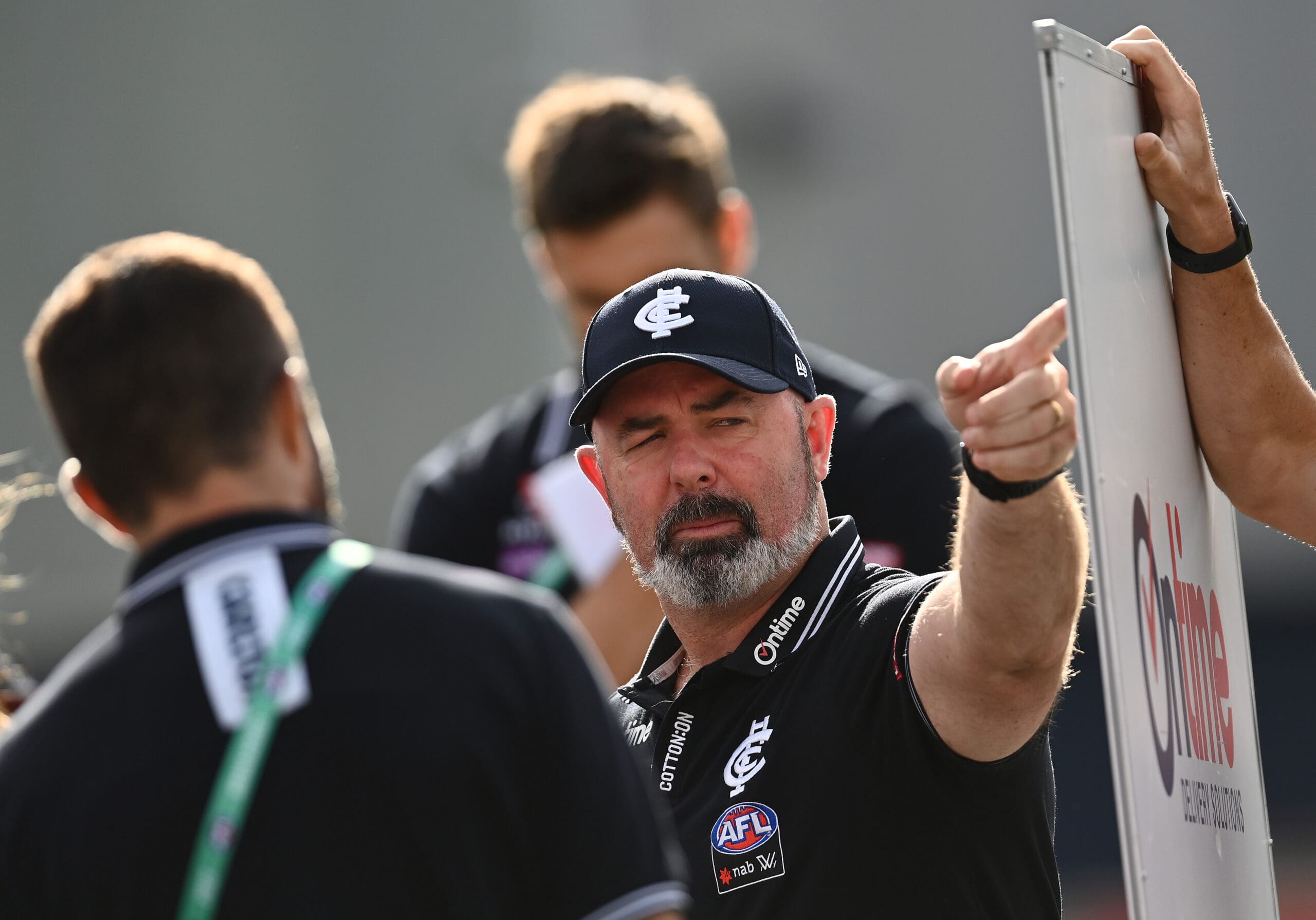 Carlton released the findings of the independent deep dive into their Women's program earlier this week, with the club looking to rectify the following:
Whilst staff were found to be of strong character, of integrity and passionate about football, there is a requirement for stronger leadership across key positions within the program, with a key requirement of this being for the Senior Coach position to be full-time.
At times confusion with the game plan and lack of alignment and consistency with its implementation.
Opportunity exists in the current AFLW environment for players to improve professional standards and elite behaviours, to build and maintain an effective, high-performance culture.
A strong need to foster an environment that supports the ability to provide and receive constructive feedback with a developmental focus.
A clear vision for the AFLW program is required, containing a definitive direction and goal for the program across the immediate, short and long term.
Carlton recorded just two wins in their Season 7 campaign, finishing 14th on the league ladder.
They will now search for a new senior coach and general manager of football for their AFLW program.