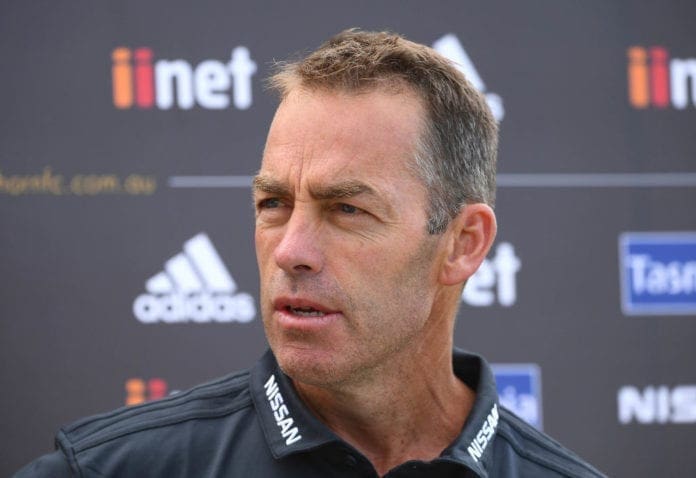 Incoming Carlton CEO Brian Cook is set to reignite conversations with Alastair Clarkson in an effort to lure the mastermind to Princes Park next season.
In a report by The Herald Sun, it was suggested that the long-term Geelong administrator still saw the four-time premiership coach as the best option to fill the void left by the sacking of David Teague.
According to said report, Cook's proposed advances are set to take place at some stage prior to the commencement of the Grand Final on Saturday evening Melbourne time.
Clarkson has been contacted by the Carlton Football Club on several occasions since the end of his tenure at Waverley Park, but has turned down the Bluebaggers' advances on each occasion citing his desire for a year off from footballing commitments.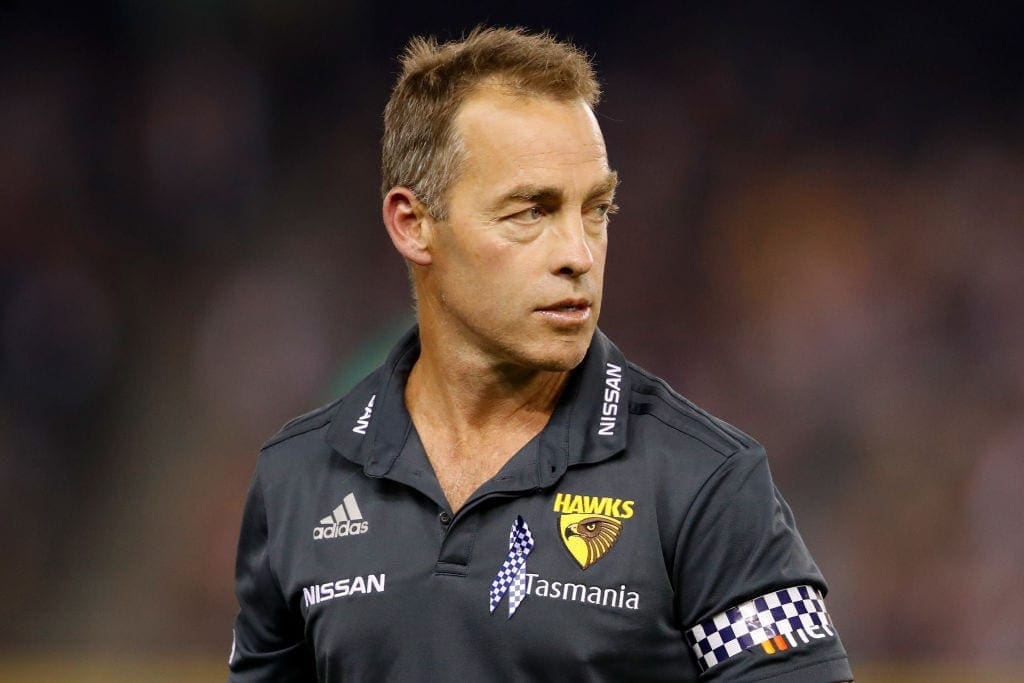 However, the Blues' brass is reportedly holding hopes that Cook's signing will be enough to change the 53-year-old's mind.
The former Eagles and Cats suit signed with Carlton for three-seasons on Friday night and will bring a wealth of nous and an off-field polish to the club that hasn't seen the ultimate success since 1995.
Cook's longstanding professional relationship with Geelong head coach Chris Scott has also seen the 2011 premiership steward's name raised as a possibility for the role, but given that he remains contracted at Kardinia Park for another year, the chances of luring the former Brisbane hardman up the highway appear slim.
The names of a pair of current assistant coaches in Michael Voss and Adam Kingsley were reported to have firmed for the role on Saturday afternoon, yet the job is still said to be Clarkson's should he desire it.
After lambasting the Blues for what he perceived were off-field ineptitudes following Teague's ousting, AFL legend Leigh Matthews claims that Cook's hiring will provide an antidote to the boardroom's woes.
"He [Cook] knows how to run a footy club," Matthews said on 3AW.
"I think this is the best news. He is a much more important appointment to me than whoever becomes the senior coach."
"It's time for them [the board] to butt out. When you get a Brian Cook, who has been headhunted … they've got the right executive."
Despite 'Lethal's calls for the board to button up, Carlton president Luke Sayers yesterday took to social media on Saturday to jovially tweet that the Blues were once again a "destination club".
Carlton Football Club IS a destination club. Brian Cook, the best CEO in the AFL, welcome, welcome, welcome. https://t.co/ia8NnsnmDL

— Luke Sayers AM (@LukeSayers) September 17, 2021
The period of the club operating without a head coach has now entered its 24th day and although he remains the key target, Clarkson sits as the fourth favourite with bookmakers to take on the role at Royal Parade.