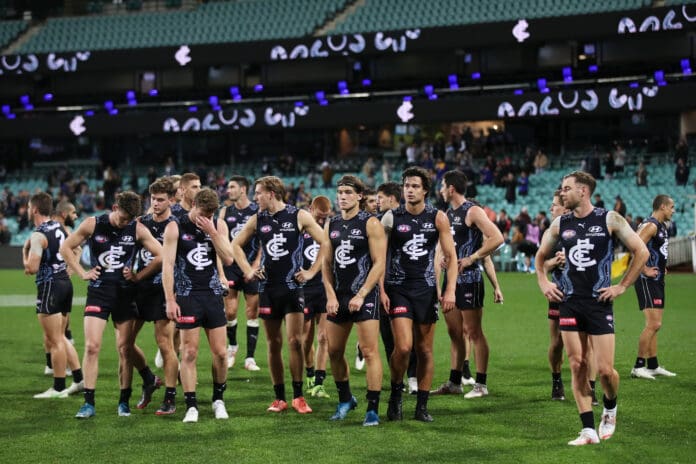 Legendary AFL player and coach Leigh Matthews has hit out at the Carlton board over their treatment of senior coach David Teague and his future at the club.
The club launched an external review into its football department back in June following poor on-field performance, which is currently being reviewed itself by new Carlton president Luke Sayers.
The findings of the report were reportedly handed to the Blues last week, but the club has yet to make a call on Teague's future, leaving him in limbo as he conducted exit interviews on Monday.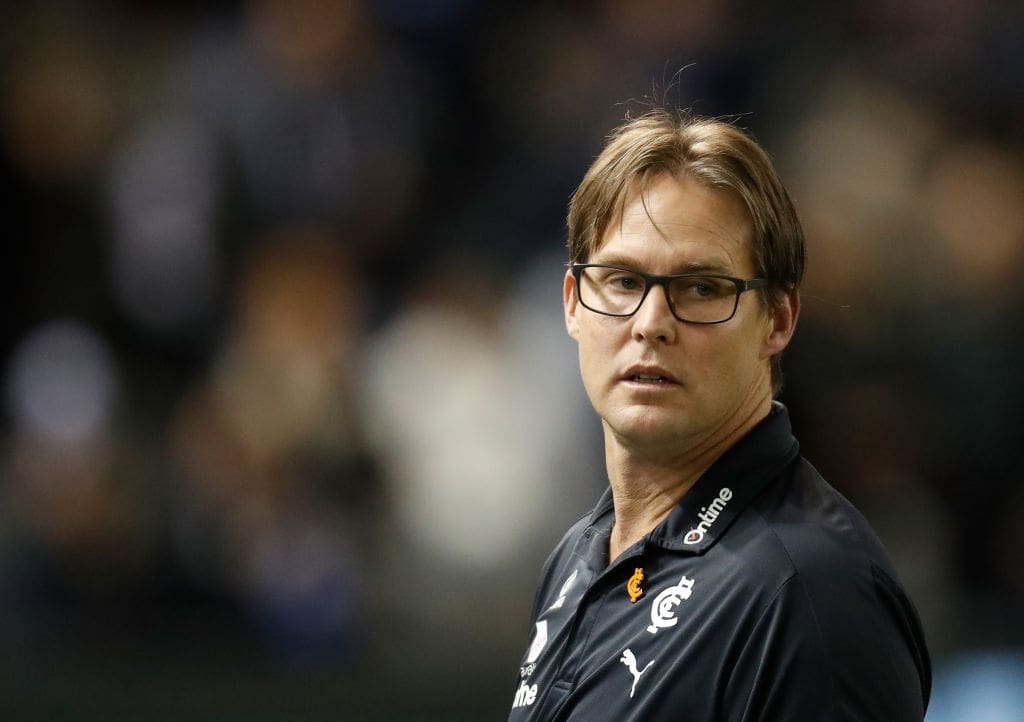 The senior coach has publicly criticised the club's handling of the review, with heightened speculation of his future spreading throughout the media, whilst admitting he would've liked more support by the board throughout the process.
RELATED: David Teague admits review findings "unlikely to go in my favour" 
Matthews spoke on Sportsday, lashing out at the Carlton board and their treatment of Teague over the external review process.
"If I was him [Teague] I would say, 'I've had enough, I'm out of here'. But I'm not going to walk out on his contract. I'd be waiting to be sacked," Matthews said.
"That's what I would be doing If I was David Teague.
"I'd just be hanging in there … don't go resigning. Just make sure if they're going to get rid of me, they're going to pay me out next year. I would be making sure that happens."
Matthews then turned his scorn on those that call the boardroom home at Princes Park.
"You wonder who's running the footy club at Carlton," the four-time premiership coach continued.
"I must say from the outside, whoever is running that football club has got no idea how to run a football club."
"I reckon the people at the top of that football club are the problem."
The external review has already seen assistant coaches in Brent Stanton and John Barker depart the club, with no announcement yet on the senior coach position.
SEE MORE: Blues not rushing Teague call 
Despite Teague being contracted for 2022, Alastair Clarkson and Ross Lyon have been constantly linked to the top job at the Blues, with the former reported to be "firming" for the role next season.
Carlton finished the season in 13th place with an 8-14 record and missed out on the finals for an eighth consecutive season.