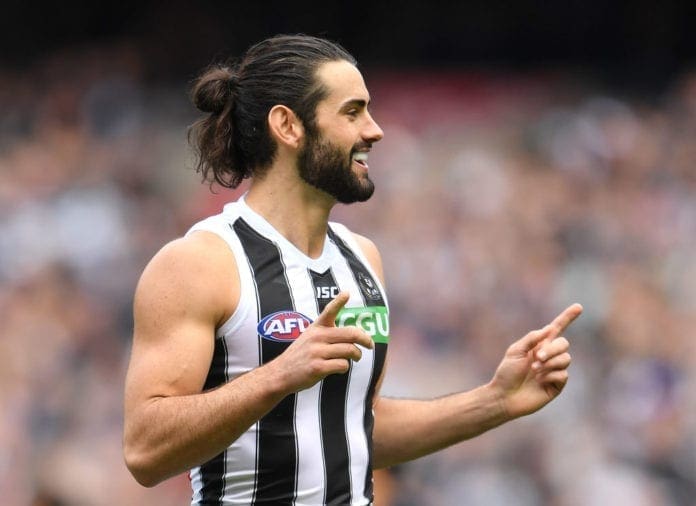 Collingwood coach Nathan Buckley has provided an update on the contract talks between the Pies and star ruckman Brodie Grundy.
Last week, it was reported that Grundy was set to sign a seven-year mega-deal to stay at the club and avoid free agency, and while Buckley didn't say the deal was done, he did confirm the Pies had put forward another offer to Grundy's management.
"We're still in discussions. I think we've tabled another offer back to the management," Buckley told SEN's Whateley on Tuesday morning.
"We've been confident all along that we'll come to an agreement that suits both parties and there's been a bit of give on both sides … pretty confident that it will get done in due course."
Buckley said the Pies weren't initially willing to give Grundy the seven-year deal, but says the club have now found the positives in the long-term offer.
"It wasn't our starting position (a seven-year offer)," Buckley said.
"But I think what it provides is a little bit of space for us and Brodie's management has indicated that they are keener to do this.
"It just allows us to manipulate where the money goes across the seven-year term."