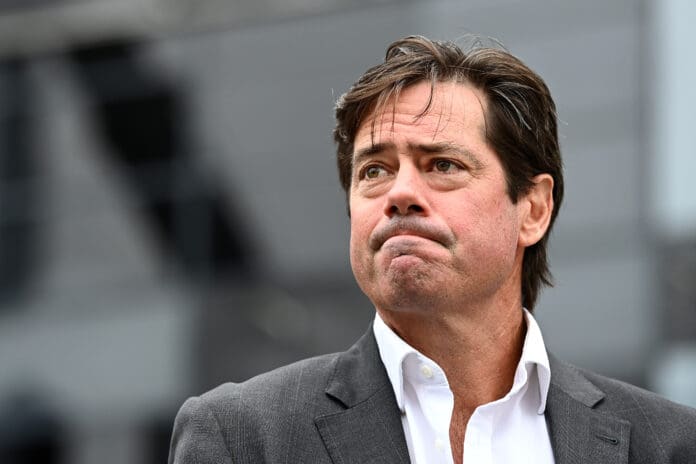 Gillon McLachlan is set to step away from his high-ranking role at AFL House.
As first reported by The Age's Caroline Wilson, McLachlan is expected to declare his exit plans during a Tuesday morning press conference.
The 49-year-old McLachlan reportedly mulled the prospect of walking away from the job pre-pandemic but stayed on, remaining motivated to keep building the game as well as furthering the development of the AFLW.
A long-time league executive, McLachlan was appointed to his current role in April 2014 - taking over from then-boss Andrew Demetriou.
Chairman Richard Goyder and the AFL Commission are expected to conduct an expansive search for a replacement, with in-house candidates reportedly including Andrew Dillon, who is currently serving as the league's GM of football operations, and finance guru Travis Auld.
Richmond's Brendon Gale, who has achieved vast success re-building the yellow-and-black powerhouse over the last half-decade, also has strong credentials and is expected to be among the finalists for the job, according to Wilson.
READ MORE: "The time is right" - Gillon McLachlan to step down as AFL CEO