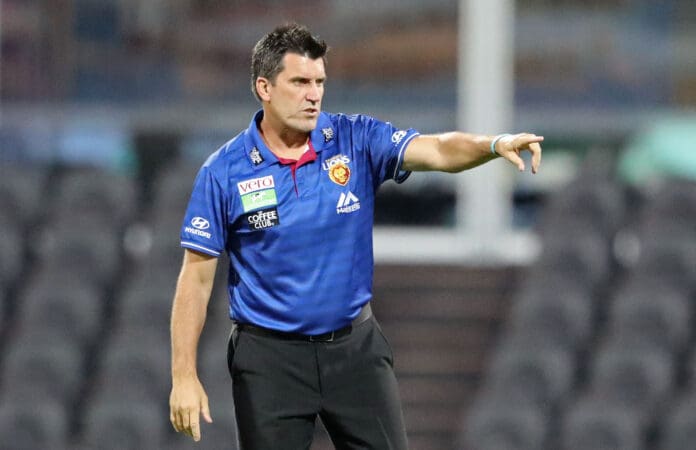 Ex-Brisbane and Collingwood assistant coach Dale Tapping will take on an assistant coaching role with Essendon next season after turning down rival offers.
According to reports from The Age's Peter Ryan on Friday, the highly rated footy mind has made a return south of Queensland's capital citing family reasons for the move.
Essendon have since confirmed these reports via an official welcome issued to the new forwards coach by the club's media department.
A highly regarded figure joins the red and black.

Welcome, Dale 👊

— Essendon FC (@essendonfc) September 24, 2021
"We're thrilled to welcome Dale, wife Kelly and their children Summer and Mason to the red and black family," the Bombers' General Manager Josh Mahoney said.
"Dale comes to our club highly regarded for his extensive coaching experience, but also for his clear communication skills and ability to develop strong relationships to maximise players' talent. We've seen the work he has done with Brisbane's successful midfield brigade and his ability to help the development of younger players will be very beneficial at our club for our emerging playing list.
"Dale will be a terrific support for Ben Rutten and will complement the other members of our coaching group with his philosophies and cultural impact.
"We look forward to having him hit the ground running when our program commences its 2022 pre-season campaign in November."
Tapping was also quoted as holding great excitement to work with the 2021 finalists.
"I'm very excited and grateful for the opportunity to be part of a club like Essendon," he said.
"We had five great years in Brisbane and I'm thankful to Chris Fagan and the Brisbane Lions for the opportunity to be part of that organisation. It's been great to have seen their rise up the ladder but it is now time for the next chapter back in Melbourne for our family.
"As I've said to Ben (Rutten) and Josh (Mahoney) in recent days, I'm really excited for the opportunity Essendon has afforded me. From afar, I could see the Essendon players look like they really enjoyed playing their footy this season, and it seems a really positive environment to come into.
"I look forward to working with the coaches and players to help take this group forward in 2022 and beyond."
As stated by Mahoney, the deputy's acquisition was  driven by the fact that Essendon were keen to place experience around head coach Ben Rutten as he enters his second-season as an AFL coach in 2022.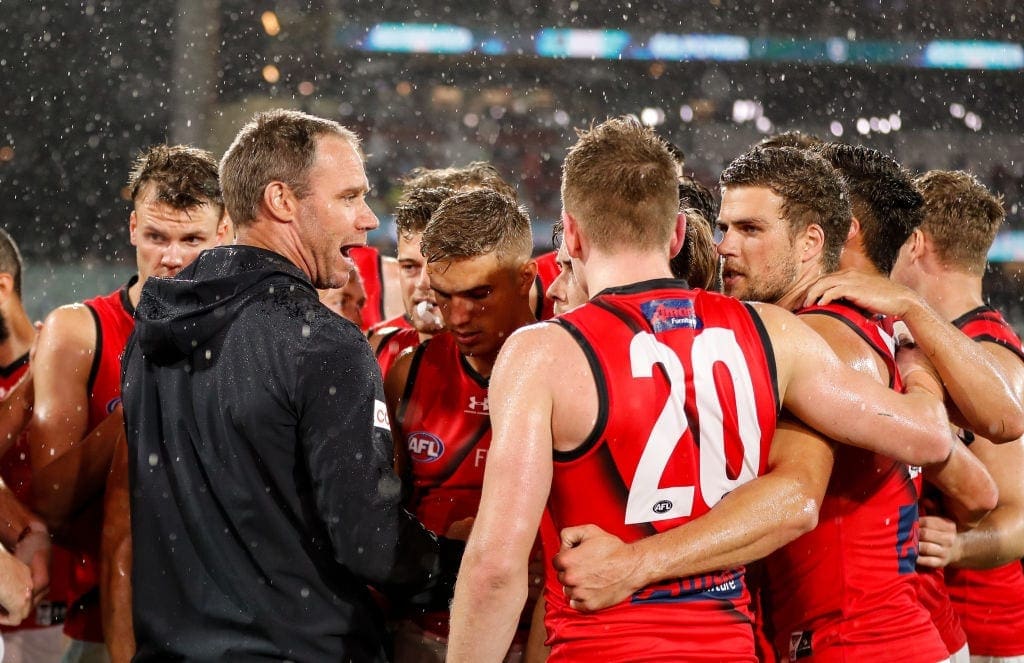 Tapping is renowned for his propensity to craft and maintain personal relationships with players and will bring these traits to what appears to be an already harmonious group at the Hangar.
Ryan also suggested Tapping's credentials could well see him earn a senior head coaching role in the years to come.
Carlton and Geelong will be seeking to fill several voids within their coaching box next season following the departures of several key members from past campaigns.
It is not known whether Tapping spoke directly with either of the aforesaid clubs about a future role at either Princes or Kardinia Parks.