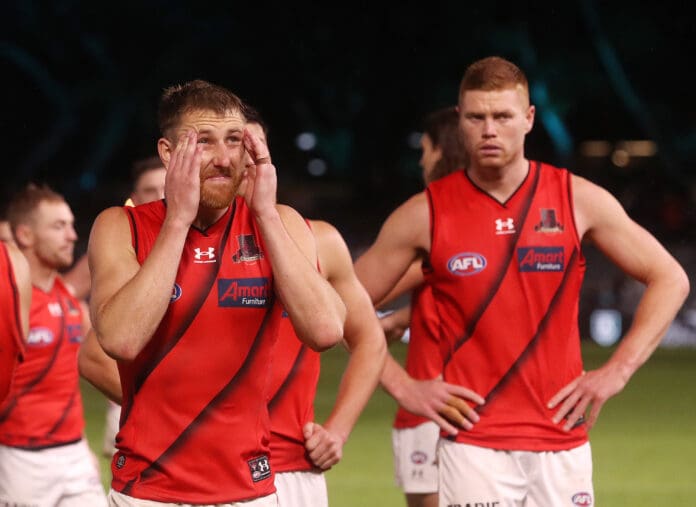 Multiple AFL commentators, including Essendon great Matthew Lloyd, have questioned whether the Essendon playing group was genuine in their support for now former coach Ben Rutten, given their poor results to round out the season.
In Round 22, the Bombers slumped to arguably their worst performance of the year after being thumped by Port Adelaide to the tune of 84 points at Marvel Stadium. The following week wasn't much better, with the Tigers dismantling Essendon over the weekend by 66 points in the final round of the season.
Senior coach Ben Rutten was sacked the following day with one year remaining on his contract after the club failed in a much-criticised move to lure Alastair Clarkson to the club along with poor 2022 form which saw the Bombers finish in 15th on the ladder.
The treatment and dismissal of Rutten have been heavily scrutinised by commentators and fans alike, with the club now faced with a broken internal environment.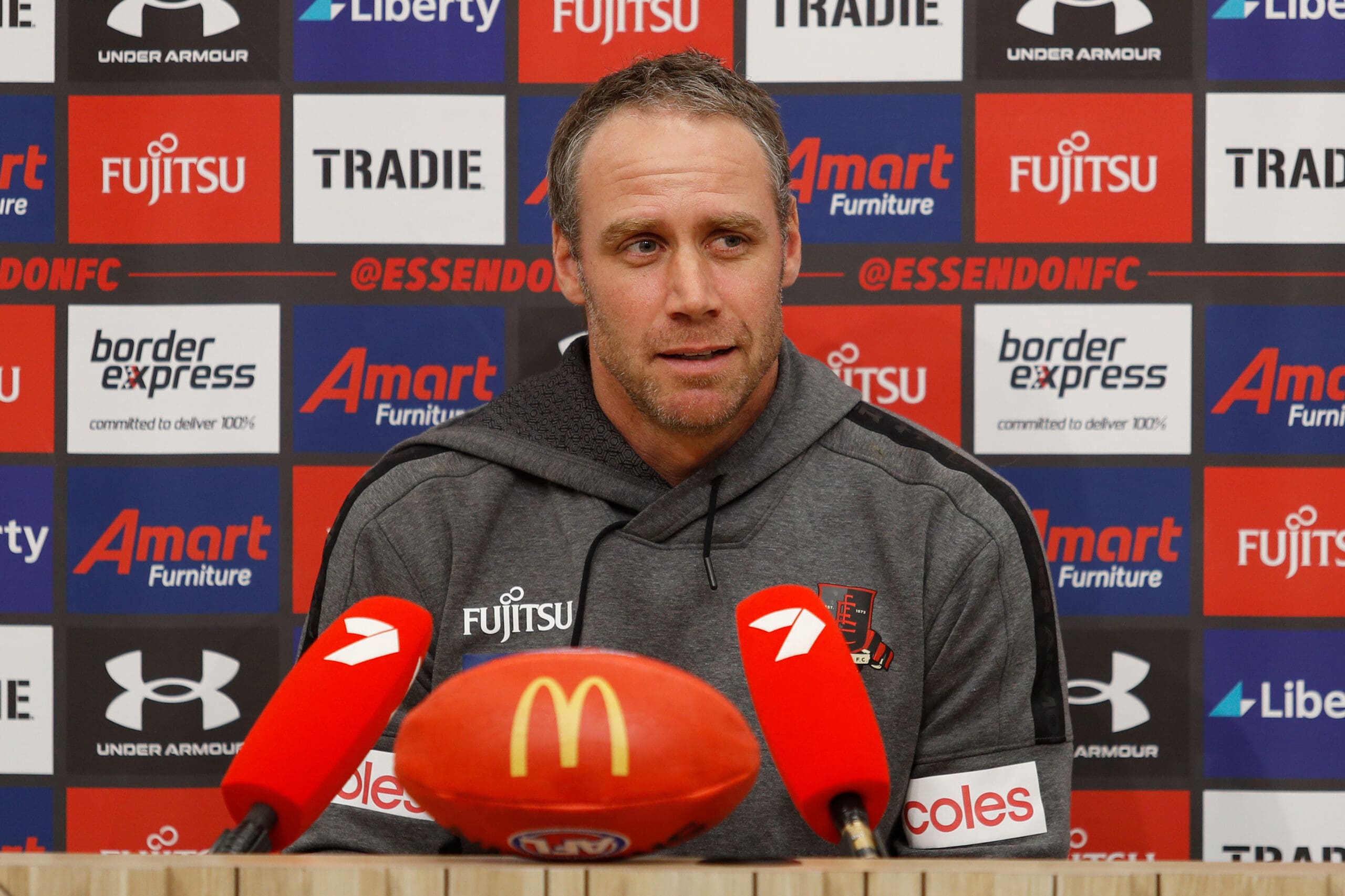 Rutten took over from John Worsfold at the end of the 2020 season as part of a succession plan, which AFL 360 host Gerard Whateley says was unsuccessful.
"The succession plan failed dismally, both in real-time and then at the end as it's called to a halt," Whateley said.
"If we put the human side of it aside - and everybody acknowledges it was handled reprehensively - the football decision...if you go back through the lineage of this, they were done with John Worsfold and they didn't know how to end him because they owed him...so they kept him.
"They brought Ben Rutten in to succeed him at a time when there weren't many who believed that Ben was absolutely the next senior coach, but they wedded themselves to that. They marked time for a year and then after two seasons Rutten no longer has the faith of the board - and nor should he based on the performances this year."
In the wake of the fallout regarding Essendon's eleventh-hour pursuit of Clarkson, it is reported that players were furious at new president David Barham on Friday over his and the club's treatment of Rutten heading into the final round.
However, AFL 360 co-host Mark Robinson said despite the support for Rutten from players, the lack of defensive output on the field was frustrating throughout the season, labelling their support as "crap".
"Ben Rutten and Blake Caracella brought in a gameplan - and all year the gameplan has been under question...All year people have said 'you can't defend'," Robinson said.
"And then the players, for goodness sake, the players came out on the weekend and said 'oh you treated him badly, we were 100 per cent supportive of Ben Rutten' - then play for him! That is just crap that 'we're right behind him' - please. They changed the gameplan, the players said during the second half of the year 'we're not playing this gameplan, we've got to change it'...and then the players came out and said 'poor old Ben'."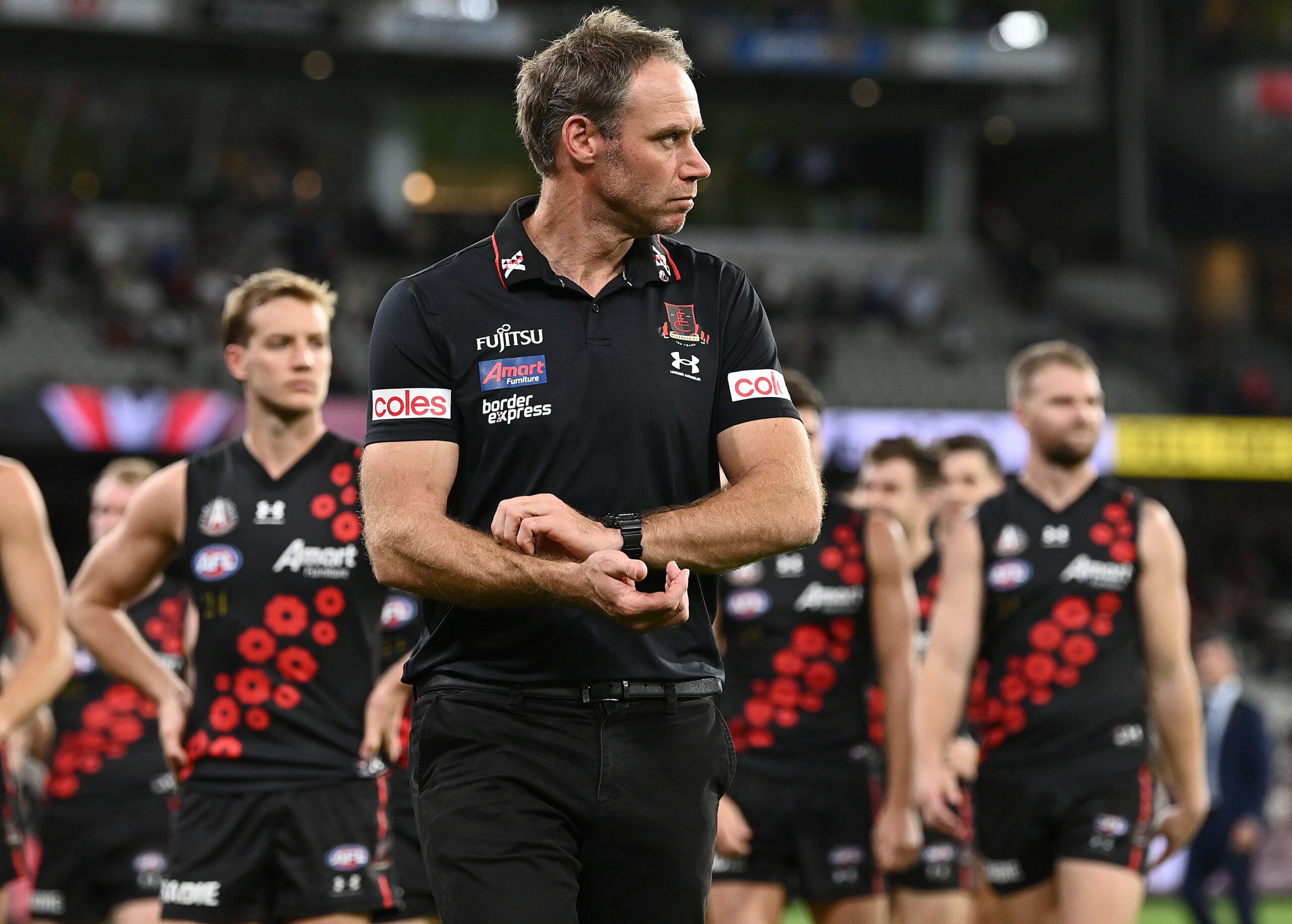 Furthermore, Essendon champion Matthew Lloyd believes that the players shouldn't be let off freely, with the focus on the board and Rutten shifting the spotlight from the on-field issues.
Speaking on Nine's Footy Classified, when questioned about whether he thought the support from Essendon players for Rutten was "disingenuous", Lloyd replied "Yes".
"The playing group were very disappointing, so they shouldn't get off scot-free on anything.
"I think the week was more about how poorly Ben was handled and not about how the team performed and how Ben coached.
"I think people felt sorry for him (Rutten) and looked past the performance of the Essendon players, which needs to be looked at."
Fellow Footy Classified panellist and football journalist Caroline Wilson said that Rutten had lost some of his players as early as 2020 when retiring ruckman Tom Bellchambers was left out of Essendon's side in what would have been his farewell game despite the match-up against Melbourne being a dead rubber.
"He started to lose the players with that Bellchambers decision in the first week of his unofficial coaching," she said.
"He was up against it from the start with the factions."
Amid claims and reports of a fractured environment at the Bombers at most levels, Robinson said that club were in a "circle of strife" and had "hit rock bottom".
"David Barham started last week really badly...but whatever he does now, he's the chairman and, at this stage, has to bring that club together," Robinson said.
"If you don't want to support David Barham, get off because you lost the vote. So don't sit there and nitpick - not even nitpick, don't sit there and backstab. If you don't want to be there and don't believe what they're doing, get out and they'll get people in so they get on the same page.
"David Barham keeps on saying Xavier Campbell is fine, but I don't know about that. This place has blown up - and Xavier's the chief executive and he's made these key football appointments and they've failed. We can say 'move on, bad luck' or you can say: 'Hang on, line in the sand here and we'll make change.'
"There's a bit to play out."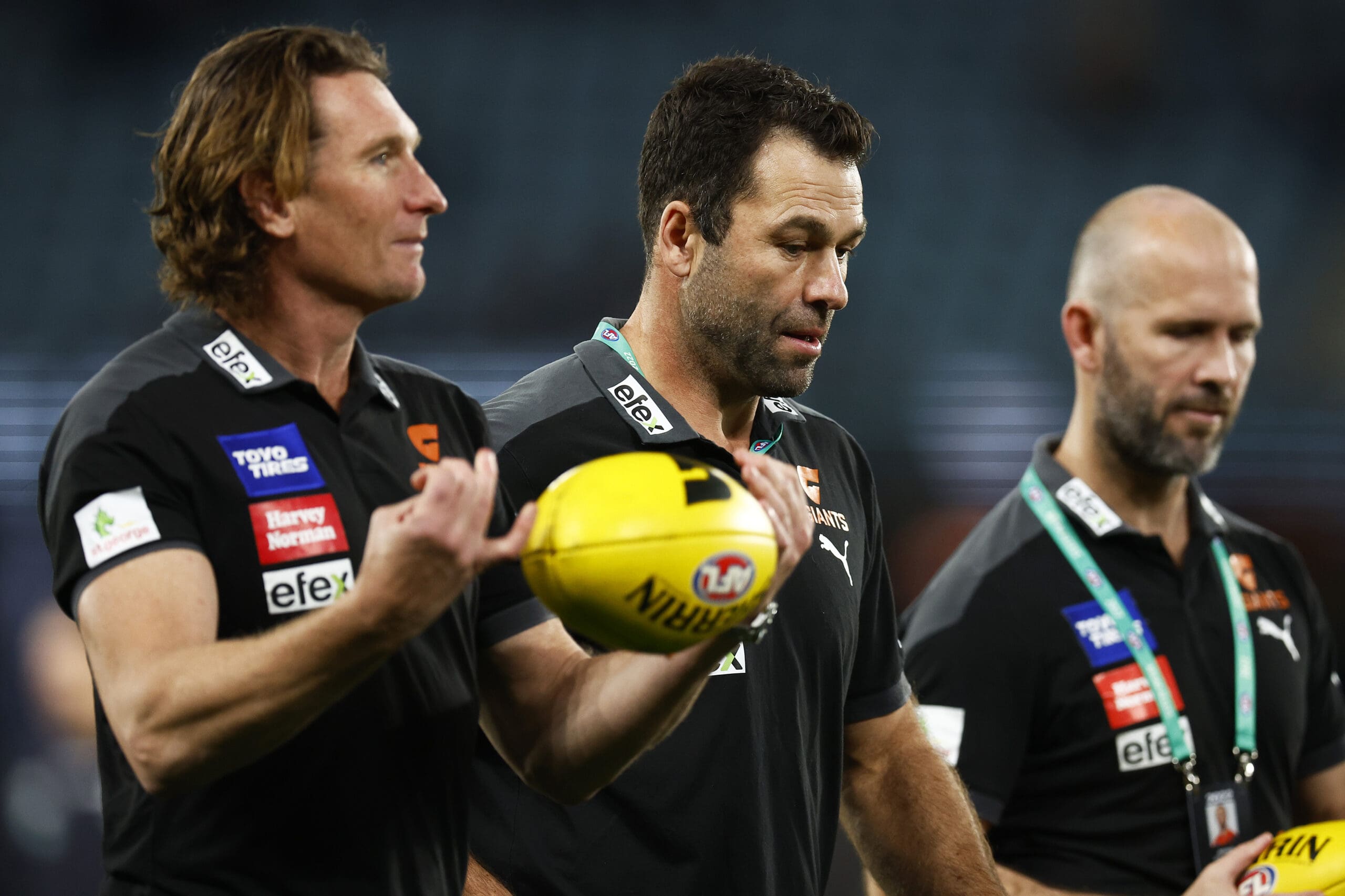 Whateley said he was intrigued by who the club's next coach would be, saying it is "not even vaguely" the most important area that needs fixing at Essendon at the present time.
With former coach and Essendon great James Hird linked with a return to the club as senior coach, his former teammate Lloyd was tentative about the prospect of a coaching reunion at the Bombers for Hird.
"Probably no, just because I think of what has gone on [previously] and I think that they need to start afresh," Lloyd said on AFL.com.au's Access All Areas. 
Hird coached Essendon from 2011 to 2013, before he was banned for the 2014 season as a result of the supplements saga before a brief return in 2015 before resigning from his position.
The 49-year-old joined the GWS coaching staff in 2022, becoming a part-time assistant alongside caretaker coach Mark McVeigh following the sacking of former coach Leon Cameron earlier in the year.