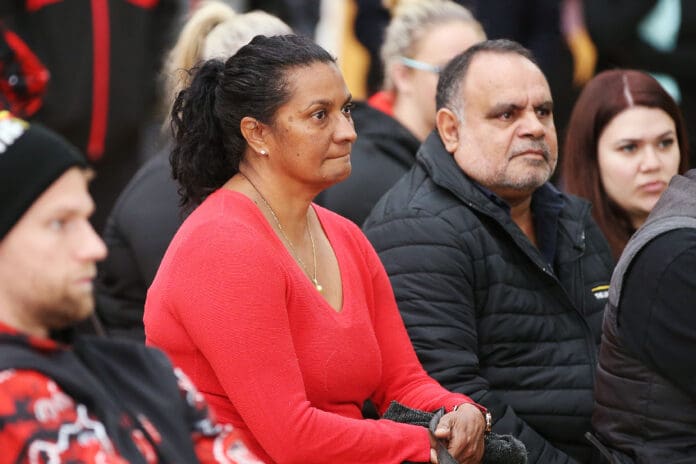 Former Australian Olympian Nova Peris has quit her position on the Long Walk Foundation board due to recently retained Essendon CEO Xavier Campbell's leadership, per a leaked email uncovered by the Herald Sun.
Peris, the first Aboriginal athlete to win an Olympic gold medal (Atlanta, 1996 - Hockey), has been a leading figure in the organisation advocating for Aboriginal and Torres Strait Islander people, but has since tendered her resignation from the Long Walk Foundation due to feeling 'utterly disrespected' by Campbell.
According to the Herald Sun, Peris is understood to have felt disrespected by the Bombers' CEO when Essendon rejected plans to pay for transporting Peris' statue from Federation Square to The Hangar.
RELATED: "How could you possibly?": Experts question Xavier Campbell extension as Bombers CEO
The statue will reportedly now be transported to the bridge which connects the city to the MCG due to the Bombers' refusal to pay the $2000 transportation fee to Tullamarine training base, where the Aboriginal and Islander Sports Hall of Fame currently resides.
The bronze statue itself is understood to be worth $250,000.
Peris' leaked resignation email, as per News Corp
My decision is due to the Essendon Football Club CEO Xavier (Campbell) and the disrespectful treatment I have endured by him.
The utter disrespect I have been shown with this project is nothing short of disgraceful and I find Xavier's leadership extremely poor which is a sad reflection on the Essendon Football Club as an organisation which is why I have had to remove myself from the board due to the association with EFC.
No wonder our Aboriginal kids continually struggle, when people like myself get so disrespected and used up by the systems.
It is my hope that in time, the AISHoF (Aboriginal and Islander Sports Hall of Fame) will have a new home somewhere independent of the EFC because they are acting like they own our history and they most certainly do not.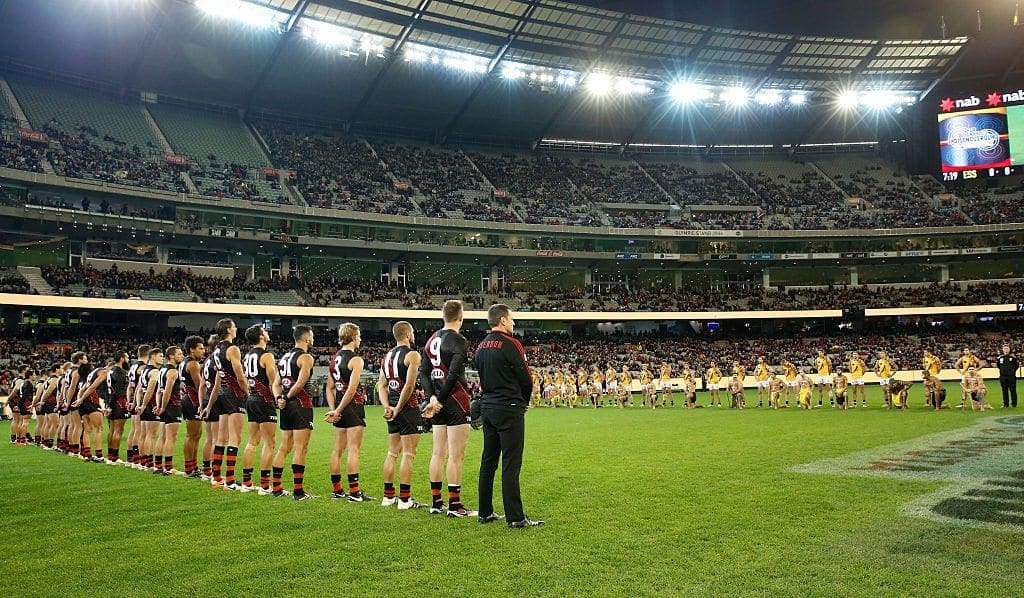 The Long Walk, now in its 18th year, will return to Melbourne for the first time since 2019, with a full suite of Indigenous artists and cultural performances to occur in the afternoon at Federation Square.
Prior to the game, the festivities will continue into the iconic Long Walk to the 'G - with Michael Long leading the crowd along Birrarung Marr to the Melbourne Cricket Ground, symbolising his walk to Canberra in 2004 to shine a light on the issues faced by First Nations peoples in Australia.
The Bombers face Richmond this Saturday night in the Dreamtime at the 'G clash, with the first bounce set for 7.30pm (AEST).