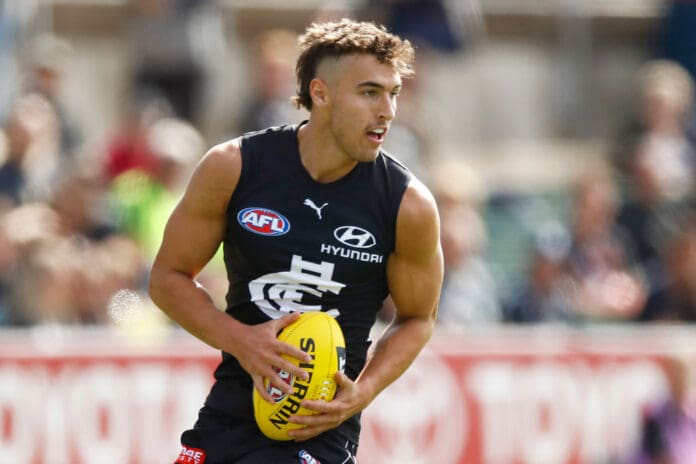 Carlton defender Tom Williamson has been granted personal leave away from the club to focus on his wellbeing.
The Blues confirmed on Monday night that Williamson has gained the support of the club across the past several months, but has now been placed on leave indefinitely.
"The Carlton Football Club can confirm that player Tom Williamson has taken a period of indefinite leave of absence," a club statement reads.
"The Club has been supporting Williamson over several months, who has been dealing with a number of personal issues.
"It has been agreed by all parties that it would be best that Williamson takes extended time away from the football club, to focus on his wellbeing and ultimately address his personal issues.
"The wellbeing and the health and safety of all remains the Club's priority and due to the sensitive nature of this matter, the Club is not in a position to provide any further comment at this stage."
Williamson hasn't featured for the Blues this season, however registered one game for his stint as the medical sub in Carlton's Round 1 match against Richmond, where he went unused.
The 23-year-old made his AFL debut in 2017 and has played 44 games in navy blue since.