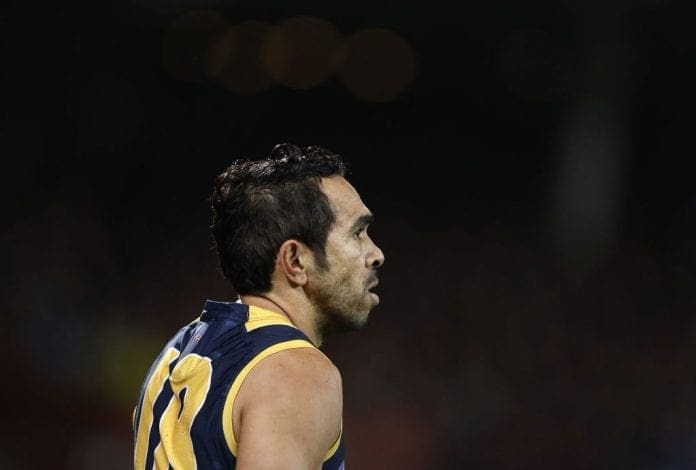 Eddie Betts's soon-to-be-published biography promises to provide intimate details of Adelaide's infamous pre-season camp undertaken ahead of the 2018 season.
As first reported by SEN's Sam Edmund, the 35-year-old's memoirs are set to be released on Father's Day - June 19th - and promise to pull no punches in regards to the highly publicised program run by leadership consultants Collective Minds.
While attempts have been previously made to document the camp that saw a raft of Crows depart Wests Lakes in its wake, details from those that were actually put through their paces are yet to surface.
On 4 July 2020, The Age published an interrogative piece that sought to shed light on the program given the tick of approval by the Adelaide Football Club.
However, on February 5 of this year, the Fairfax publication were asked to retract the piece and apologise to the consultancy agency.
SEE ALSO: AFL champions to make grassroots return in one-off draft
According to Edmund, the pulling of the story was said to have incensed Betts to the point that the 350-gamer was willing to release a statement of his own volition.
Given Betts' standing in the game's history, the story which is sure to document his rise from a kid in Kalgoorlie to the most exhilarating goalscorers will intrigue many.
But with the father of five and recently published author reportedly prepared to bear all details from the Crows' summer of 2018, sales are sure to skyrocket.
'My Journey' is set to be released by publisher Simon & Schuster in mid-2022.