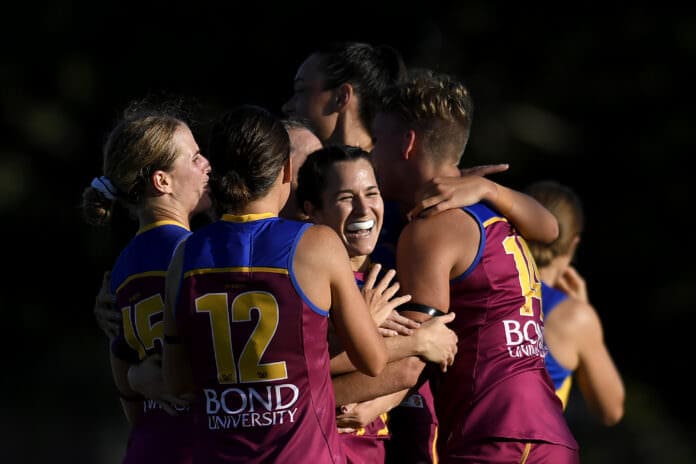 Brisbane's Ally Anderson claimed the AFLW Season Seven best and fairest award to add to a domain year with the Lions.
In what was a thrilling count, Anderson succeeds teammate Emily Bates in taking out the award with 21 votes.
The AFLW All-Australian side and Rising Star Award were also revealed at Tuesday night's ceremony.
AFLW Best and Fairest
Brisbane's Ally Anderson has been crowned the season seven AFLW best and fairest following a stellar season for the Lions.
Anderson claims the crown the same year her partner-in-crime Emily Bates took out the award, having done so in season six.
Polling three votes in the final round of the season, Anderson eclipsed Richmond star Monique Conti for the award in what was a thrilling count.
Anderson polled 21 votes for the season, two ahead of Conti and three in front of Adelaide's Ebony Marinoff.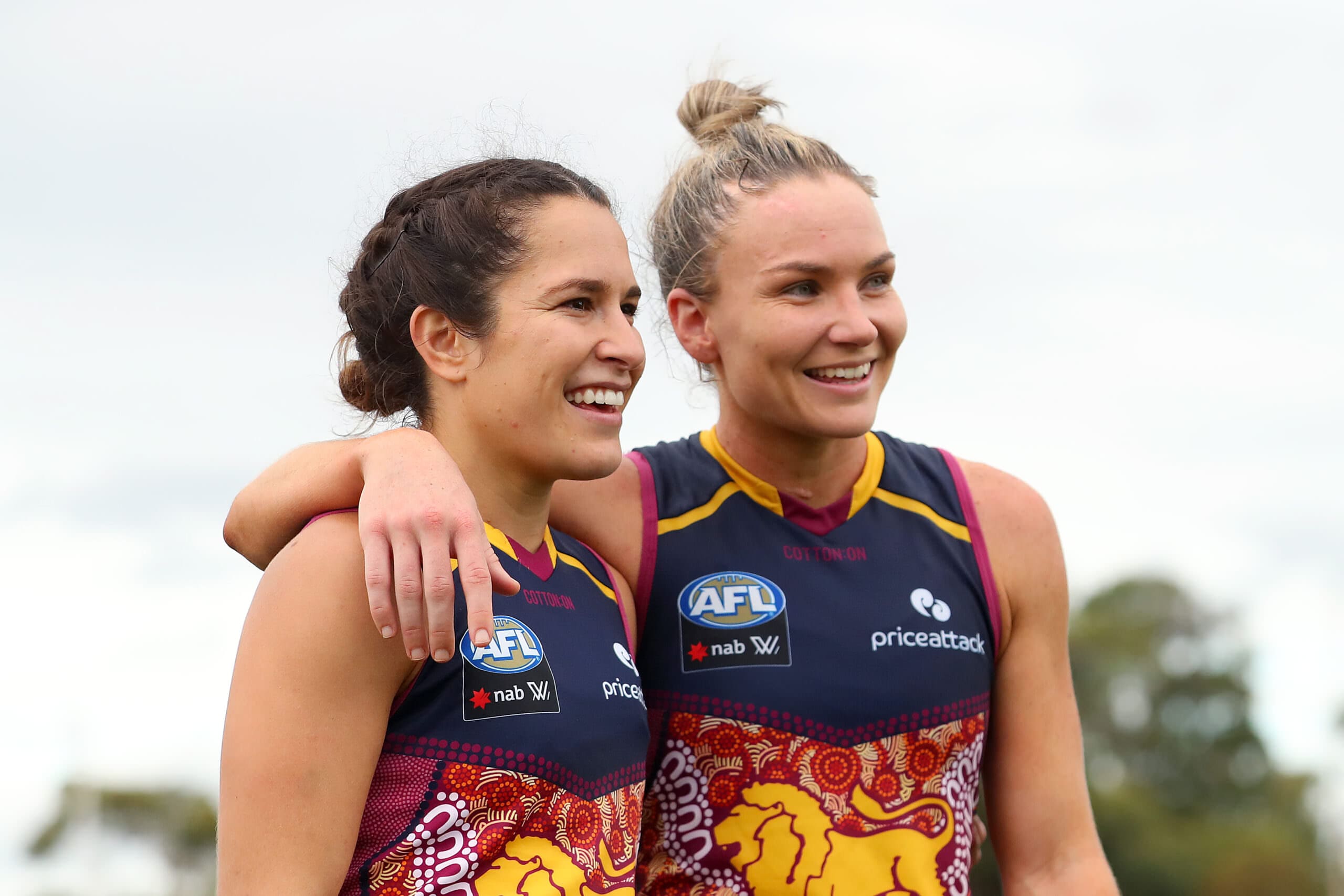 Anderson will be looking to add to her best and fairest honour on Sunday when the Lions face Melbourne in the AFLW grand final.
FINAL LEADERBOARD
A. Anderson (Bris) - 21 votes
M. Conti (Rich) - 19
E Marinoff - 18
M. Prespakis (Ess) - 17
O. Purcell (Melb) - 16
A. Parker (GWS) - 15
C. Rowbottom - 15
G Prespakis* (Geel) - 15
*Ineligible 
AFLW All-Australian team 
The backline of the Season Seven All-Australian side has been confirmed, with Brisbane leading the way with four selections.
Lions quartet Breamma Koenen, Nat Grider, Jesse Wardlaw and Greta Bodey all won selections in the 21-person side.
North Melbourne captain Emma Kearney has claimed a record seventh All-Australian selection, finding a spot in defence alongside the likes of breakout Tiger Eilish Sheerin and exciting Crow Chelsea Bidell.
Adelaide midfielder Anne Hatchard landed her fourth appearance in the AFLW All-Australian side, while Tiger Monique Conti joins with four selections also.
Georgie secured her maiden AA nod, while Carlton tall Breann Moody was selected as the side's ruck.
Bomber Maddy Prespakis joins her sister in the side with her third All-Australian selection, while retiring Tiger Courtney Wakefield departs the AFLW with a maiden AA nod.
Adelaide skipper Chelsea Randall found a spot on the interchange, claiming her fourth AA selection.
North Melbourne's Jasmine Garner was named captain of the side, while Lion Breanna Koenen was named as her deputy.
Defenders:
Chelsea Biddell (ADEL)
Breanna Koenen (BRIS)
Eilish Sheerin (RICH)
Katie Lynch (WB)
Emma Kearney (NM)
Midfielders:
Anne Hatchard (ADEL)
Monique Conti (RICH)
Georgie Prespakis (GEEL)
Breann Moody (CARL)
Jasmine Garner (NM)
Ebony Marinoff (ADEL)
Forwards:
Kate Hore (MELB)
Jesse Wardlaw (BRIS)
Madison Prespakis (ESS)
Courtney Wakefield (RICH)
Chloe Scheer (GEEL)
Interchange:
Olivia Purcell (MELB)
Nat Grider (BRIS)
Amy McDonald (GEEL)
Chelsea Randall (ADEL)
Greta Bodey (BRIS)
Rising Star Award
Hannah Ewings has claimed the Season Seven Rising Star Award thanks to a stellar first season at Port Adelaide.
Ewings edged out the likes of Abbey Dowrick, Jasmine Fleming and Ella Roberts for the honour.
She joins past winners Mimi Hill (2022), Tyla Hanks (2021), Isabel Huntington (2020), Madison Preskpakis (2019), Chloe Molloy (2018) and Ebony Marinoff (2017) in winning the award.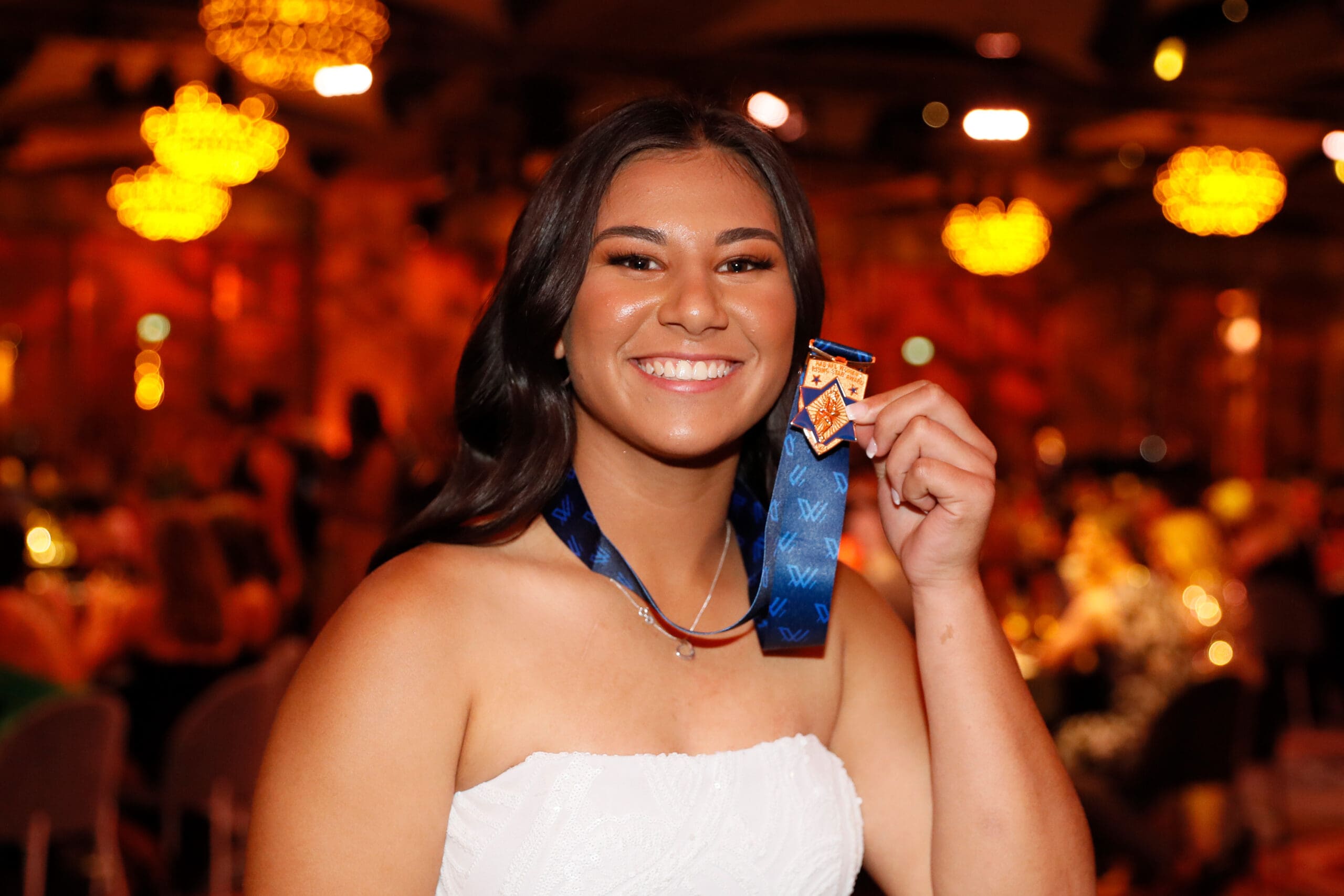 Full Votes Tally:
1st – Hannah Ewings, Port Adelaide. 41 votes
2nd – Abbey Dowrick, Port Adelaide. 32 votes
3rd – Jasmine Fleming, Hawthorn. 17 votes
4th – Ella Roberts, West Coast Eagles. 15 votes
5th – Rylie Wilcox, Western Bulldogs. 10 votes
6th – Tarni Evans, GWS GIANTS. 9 votes
7th – Charlotte Thomas, West Coast Eagles. 4 votes
7th – Montana Ham, Sydney Swans. 4 votes
8th – Indy Tahau, Port Adelaide. 2 votes
9th – Paige Scott, Essendon. 1 vote