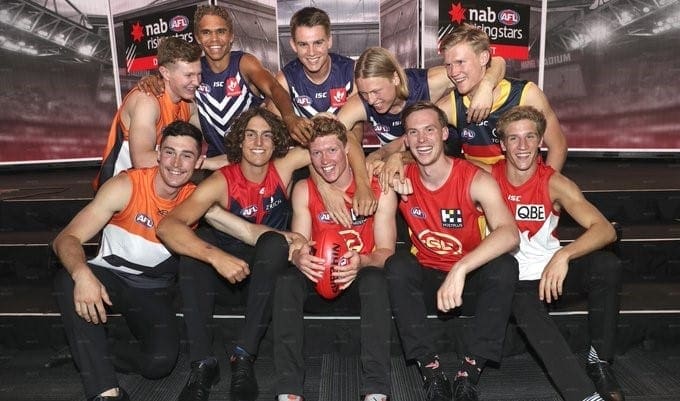 The AFL has added a major reform to the current draft laws, with Next Generation Academy players losing their early round protection, per afl.com.au's Callum Twomey.
NGA players such as Collingwood's Isaac Quaynor and Fremantle' Liam Henry were linked with their respective AFL clubs through a club-run program giving priority access to talented indigenous and multicultural prospects.
The AFL is now set to take over the control of the NGA program, with first round and potentially second round selections losing any protection clubs have over their own NGA players.
In Henry's case, Carlton had submitted a bid for the speedster at pick nine in the 2019 draft. However, with Henry attached to Fremantle, the Dockers swooped in with the available draft points and drafted Henry within the top 10.
Now under the league's new policy, the Blues would have landed Henry with their ninth overall selection.
The AFL is yet to set a timeline on their reform but have confirmed that the change will not be made prior to the upcoming 2020 draft, a class that boasts several exciting NGA prospects.
Headlining the list is Western Bulldogs affiliate Jamarra Ugle-Hagan.
The athletic utility is tipped as a top five selection in the upcoming draft and will likely land at the Kennel via an NGA selection.
Lachie Jones (Port Adelaide), Reef McInnes (Collingwood), Connor Downie (Hawthorn), Cody Brand (Essendon) and Joel Western (Fremantle) are all in contention as top 25 selections whilst developing under a Next Generation Academy.