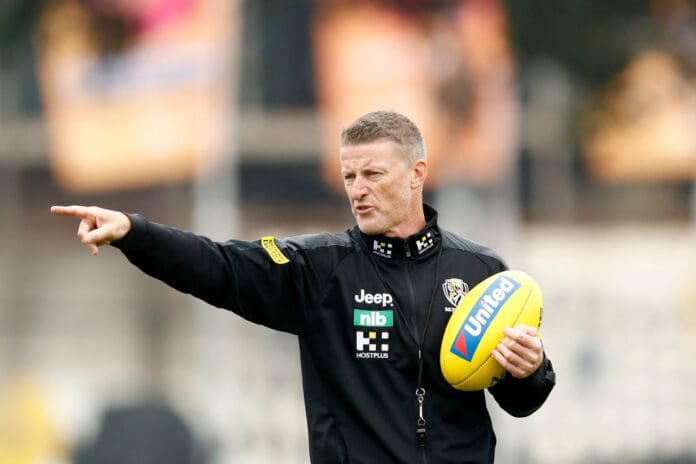 AFL coaches Damien Hardwick and Simon Goodwin have both shared their thoughts on the frustrating COVID-19 close contact rules that have seen players miss games on a weekly basis, with the league responding to the former's comments.
Players have been forced to sit on numerous occasions this season due to coming into contact with a COVID case. These restrictions have begun to put teams at a real disadvantage as they are forced to make changes to their squads to keep in line with regulations.
Hardwick spoke up on the issue after Richmond's 33-point loss to St Kilda on Sunday, with the Tiger's coach asking Victorian premier Dan Andrews to lift the close contact isolation rules.
"If we could just get rid of the close contact rule Dan, that would be terrific. [It] would make everyone's life a hell of a lot easier," Hardwick said.
Hardwick's statement was labelled as nothing more than annoyance by MP Jaala Pulford, stating that Hardwick's comments were "frustration at the result of a footy game."
Pulford also alluded that changes will not be made any time soon, explaining advice from the experts should be followed until further notice.
"[He's] entitled to his view... but we'll keep listening to the health experts," she said.
Richmond coach Damien Hardwick has asked Premier Daniel Andrews to lift close contact isolation rules after a frustrating loss against St Kilda.

'If we could just get rid of the close contact rule Dan, that would be terrific. Make everyone's life a hell of a lot easier' pic.twitter.com/CYEjRJNbLZ

— 10 News First Melbourne (@10NewsFirstMelb) April 4, 2022
Melbourne coach Simon Goodwin spoke out in support of Hardwick, explaining that there's a growing frustration around the AFL community in terms of how COVID restrictions are making life incredibly difficult for teams to keep consistency in their squads.
"We've been really guided by the government for two-and-a-half years now in this space," Goodwin said.
"I think from a community level there's a frustration building in that space around close contacts, let alone a footy perspective, so we'll be guided by the governments and we'll follow what they need.
"But I think we all sit here in the community and we all have a similar opinion on where that sits. "I'm sure, hopefully, it will change in time but we'll have to wait and see."
Goodwin's comments come after Melbourne's 29-point victory over Essendon, in which key forward Ben Brown was forced to miss out after coming into contact with an active COVID case.
On Monday the AFL released a statement in regards to Hardwick's comments, distancing themselves from the three-time premiership coach's views.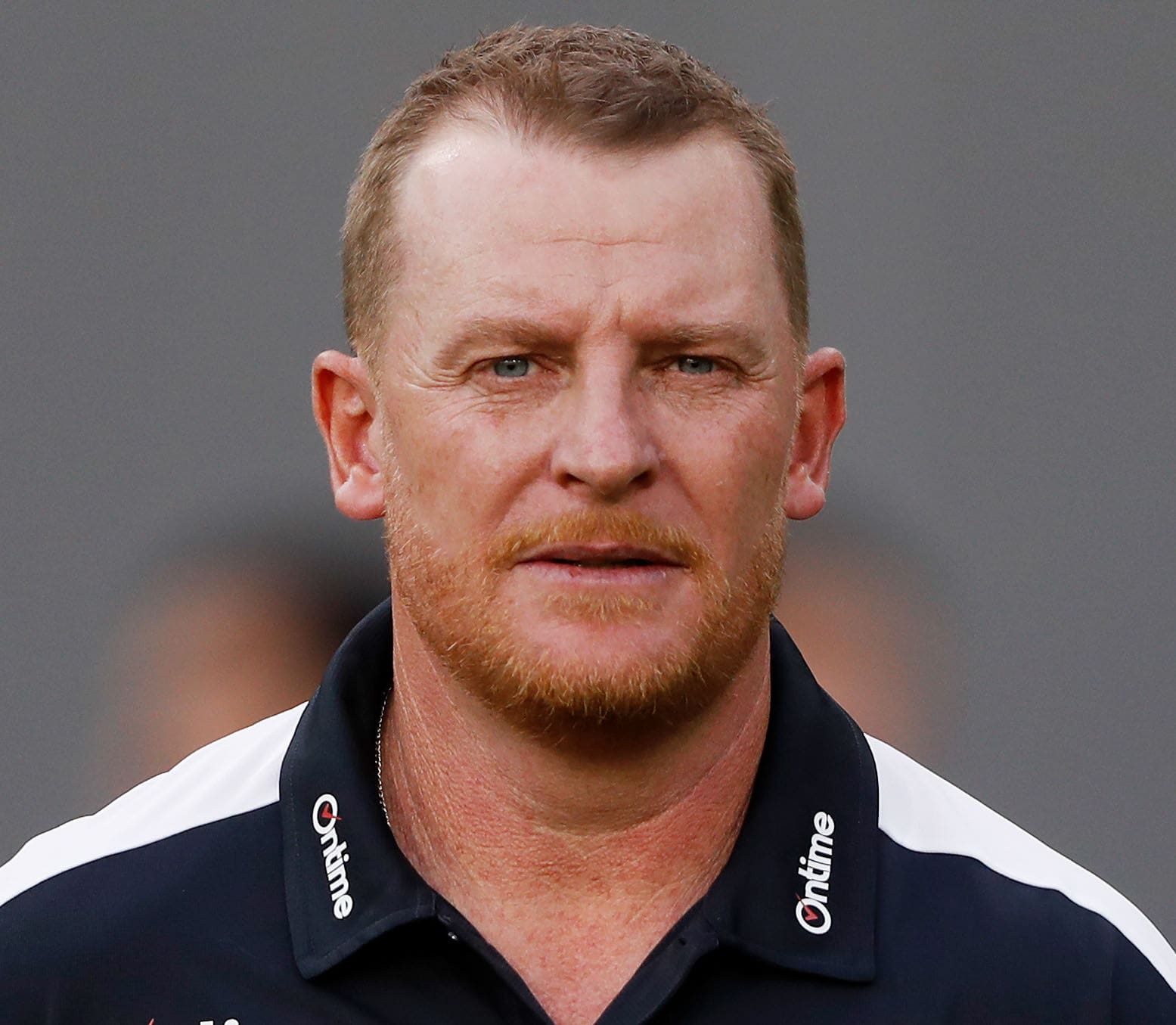 "We maintain the same position as we have for the last two years that the health and safety of everyone in the community is paramount and we are led by the relevant state governments regarding the protocols that are required to continue to keep the community safe and well," the statement reads, per AFL.com.au. 
"The work of everyone on the front line of the ongoing COVID pandemic – nurses, doctors, healthcare workers - has been nothing short of incredible and we thank them for their continued dedication and sacrifice, and we will continue to play our role in doing what we can to support their efforts in keeping the community safe."
Senior coaches Michael Voss and Justin Longmuir have also been among the casualties to be placed in isolation during their respective side's matches early into this season.