Collingwood have been among the busiest clubs this off-season, answering several list needs through the trade and free agency mechanisms in hope of improving on their top-four finish to this season.
After last year's National Draft saw the Magpies' attention drawn mostly to father-son gun Nick Daicos, the club will have greater wiggle room early into this year's edition, again holding a first-round selection that could go a long way in Craig McRae's plans for the future.
While the Pies have been able to blood a new wave of young talent, they remain home to a number of senior stars nearing the final few years of their respective careers and can act as valuable mentor assets to any new faces coming through the doors at Olympic Park.
Here we assess Collingwood's draft hand, their list needs, and the potential draft prospects that can suit areas of their squad that require further attention.
Draft Hand
Picks: 16, 25, 27, 51
Despite a busy exchange window that saw the Magpie secure four players through either free agency or trade, Collingwood left the player movement period with a first-round pick for this month's draft.
That selection currently sits at Pick 16, while the Magpies hold two further top 30 selections with Picks 25 and 27 also at their disposal.
They'll also have Pick 51 to use in the third round of the count, hoping to uncover a diamond in the rough as they assess a number of areas to improve their squad.
List Needs
Key Backman:
The retirement of Jordan Roughead has left a void in Collingwood's star-studded defence, leaving All-Australian duo Darcy Moore and Brayden Maynard to carry the workload.
Veteran high-flyer Jeremy Howe still has plenty to offer, but further insurance in defence is sure to gain some attention among recruitment discussions at the club.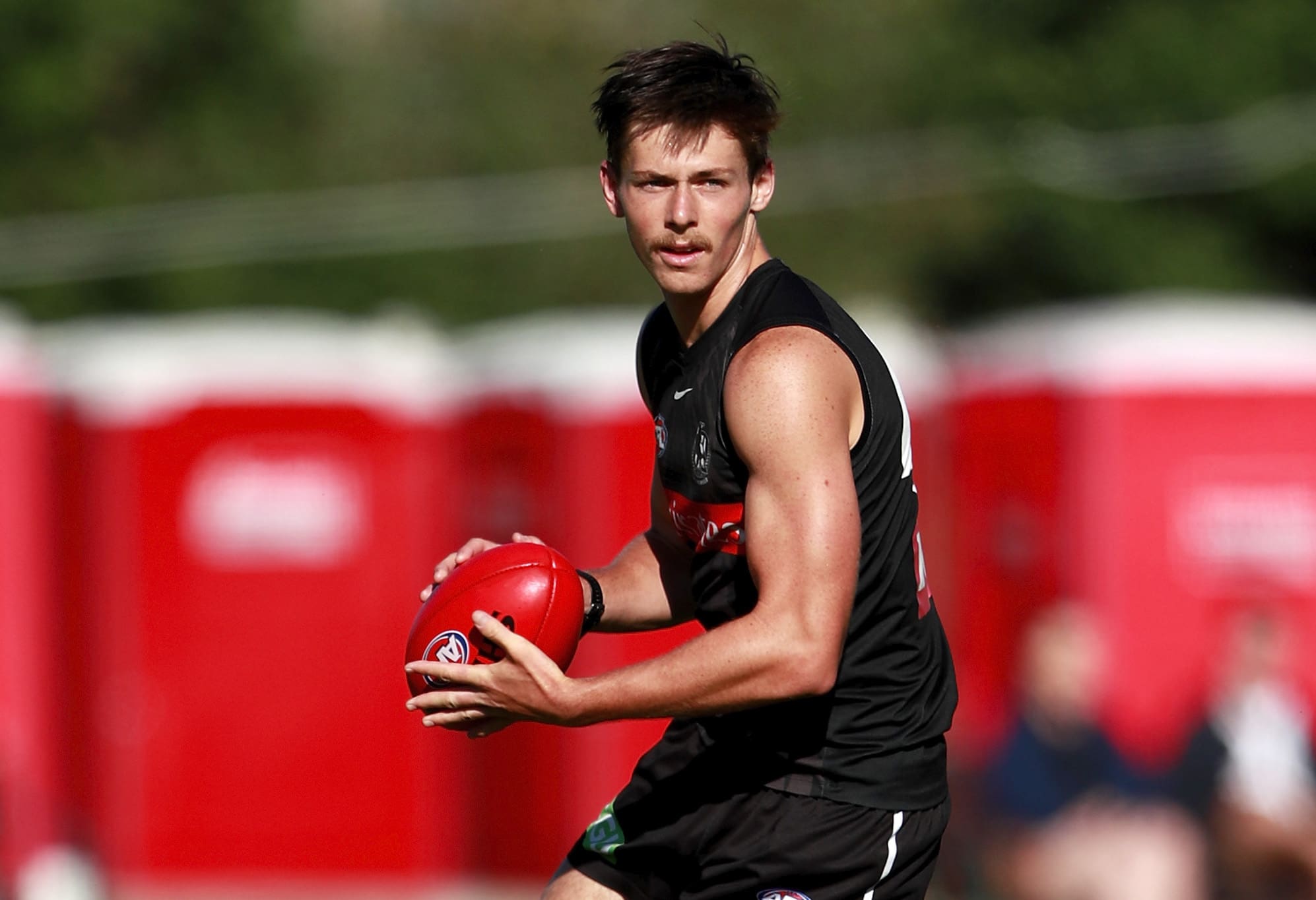 Nathan Kreuger possesses the ability to swing back, while the Magpies will be hopeful Charlie Dean can get on the park in 2023.
But with some uncertainty as to who fills Roughead's shoes, another tall backman option should be on the magpies' hitlist.
Outside Run:
The Magpies uncovered Josh Daicos as one of the premier wingmen in the AFL this year, pairing with champion midfielder Steele Sidebottom as one of the best wing duos in the competition.
While Daicos will hold down the fort for the years to come, Sidebottom is well into the twilight years of his career. While the premiership Magpie is showing no signs of slowing down, a successor for Sidebottom at the draft might be an area for Collingwood recruiters to focus on.
A year of mentorship from Sidebottom would go a long way for an aspiring wing option at the AIA Centre before taking the baton from the 31-year-old.
Forward-Ruck Option:
With the Magpies bidding farewell to star ruckman Brodie Grundy and young forward Ollie Henry through the trade period, the club will be needing to bolster their key-position depths for the years to come.
Their needs for a ruck-forward asset are compounded given Mason Cox's age and injury history, with a significant setback to the American Pie leaving Darcy Cameron to carry the load.
Aiden Begg is yet to show enough at senior level, while further selection competition for the likes of Tom Wilson and Reef McInnes will be healthy as they look to mount pressure on first-string trio Brody Mihocek, Dan McStay and Ash Johnson.
Ideal Prospects 
Lewis Hayes:
Hayes firms as a prospect that is likely to still be on the board come Collingwood's opening selection at Pick 16 - which will be pushed back one or two places in the queue after earlier father-son bids.
An exciting tall defensive option, standing at 199cm and offering stellar intercept and disposal attributes, Hayes is in conversations as a first-round option following a strong campaign for the Eastern Ranges and at the National Championships level with Vic Metro.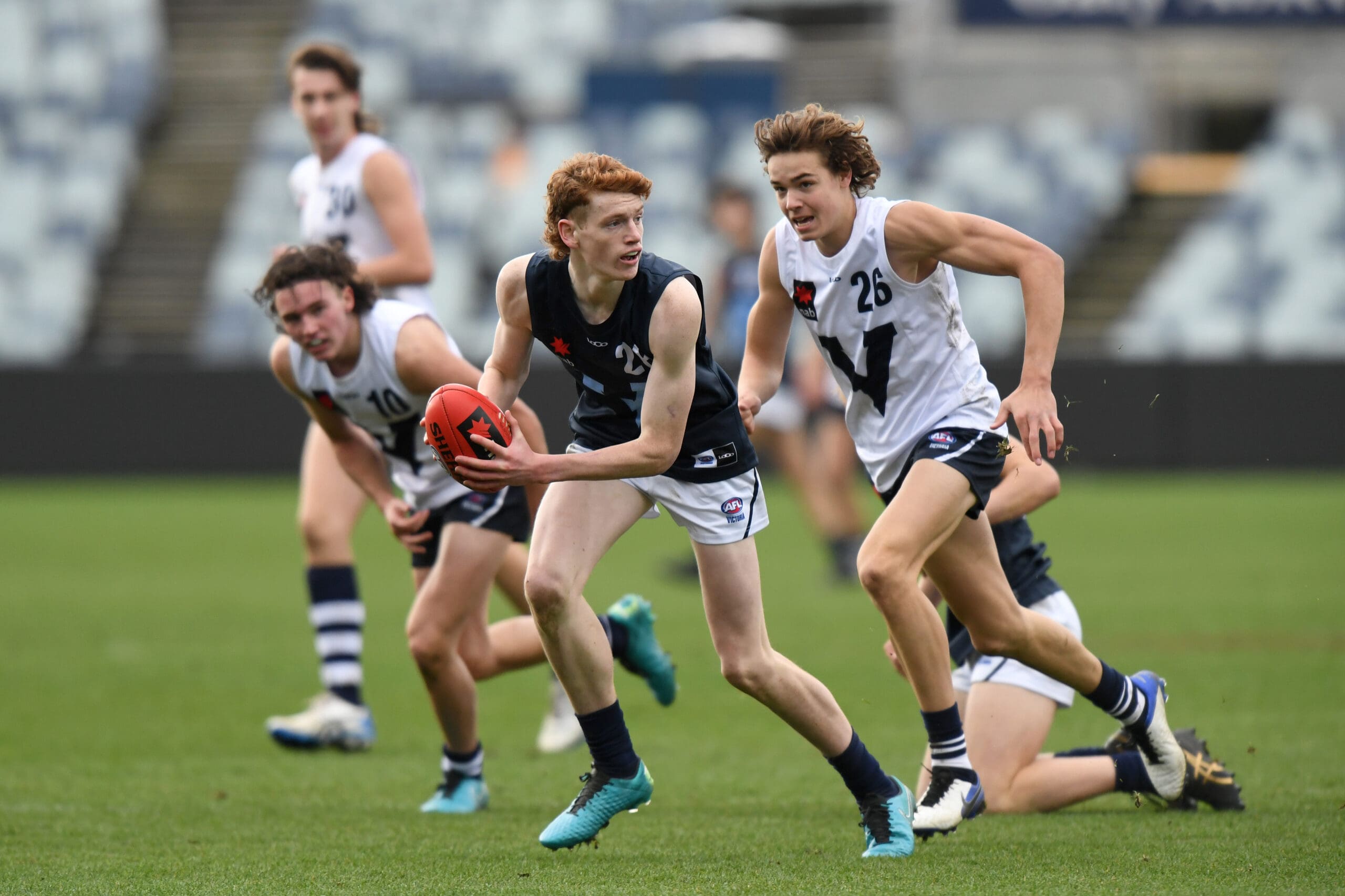 In a dream scenario for the Magpies, East Perth young gun Jedd Busslinger would slide to their opening selection. Should the Magpies look for another area to improve with their earliest pick, then Josh Weddle and James Van Es are options for their pair of second-round selections that can add height to Craig McRae's rearguard.
WA duo Jed Adams and Hugh Davies, along with Allies prospect Tom McCallum, are further tall defensive options the Magpies could consider at the back end of the draft.
Jaxon Binns:
When assessing wing options that won't demand a first-round pick from the Magpies, Dandenong Stingrays' talent Jaxon Binns is placed as a valuable running option for the second night of the National Draft.
While he doesn't possess the pace seen in most natural wingmen, Binns boasts an elite aerobic capacity that sees his astute work rate last until the end of the game.
A strong wing option that can play a multitude of positions is Western Australian Ed Allan, who may fall in the first round, while Bendigo Pioneers utility Jason Gilbee could slip into the top 30.
Isaac Keeler:
The door is open for clubs to swoop on the Adelaide Next Generation Academy prospect after the Crows opted against nominating Keeler ahead of the draft.
The club's decision comes as Keeler firms as a late first-round to early second-round selection, meaning the North Adelaide ruck-forward will be out of their reach for a matching bid.
Keeler is a leading option for clubs keen on adding exciting talent that can feature as a focal point of their forward line while also pinch-hitting in the ruck. The Pies will be hopeful that Keeler slides to their second selection at Pick 25, or third at 27th overall.
SA teammate Phoenix Foster is another flexible key-position prospect the Magpies could consider at the later stages of the draft.