The Demons came away from the National Draft's first round with a pair of top-end talents as a result of their dealings of yesteryear, with one of their Monday night pickups having thoroughly impressed the club's recruiting boss during a pre-draft visit.
In addition to their first-round pick, which initially sat at No. 11 in the order, the Dees also owned Fremantle's first-rounder after dealing ruckman Luke Jackson to the Dockers during last year's trade period.
It meant Melbourne could secure midfield bolter Caleb Windsor at what became Pick 7 after North Melbourne's bid for Jed Walter was matched by Gold Coast at No.3.
The Demons then jumped at the chance to snag Western Australian utility Koltyn Tholstrup at No.13, whose character and "beautiful" home life left Melbourne's recruiting boss touched.
"I saw an amazing young man who, you know, his relationship with his grandparents, John and Janet, who live across the cattle farm - it was something I hadn't really seen too often in my life, actually," National Recruiting Manager Jason Taylor declared on Monday evening.
"It was quite beautiful, and I think that shows a little bit about the person. We had a lovely roast dinner, cooked by his mum, and it was a worthwhile trip [but] it was a long way."
Tholstrup was raised in the regional West Australian town of Esperance and played his junior football for local outfit Newtown-Condingup.
"I thought it was important to do that (make the trip)," continued Taylor. "He's a player that was in the mix of a group there, but he was the only one where we hadn't really met the parents, so it needed to be done."
Taylor also expressed his overall thoughts on the Dees' opening night haul.
"We're really pleased with the outcome, [they're] both high-quality young men and really good athletes in their own right," he stated.
"We wanted to add a bit of speed through the middle of the ground and Caleb provides that, and Koltyn, at the moment, he's just that medium forward but he has the ability, down the track, to [play] through the midfield with his athletic profile.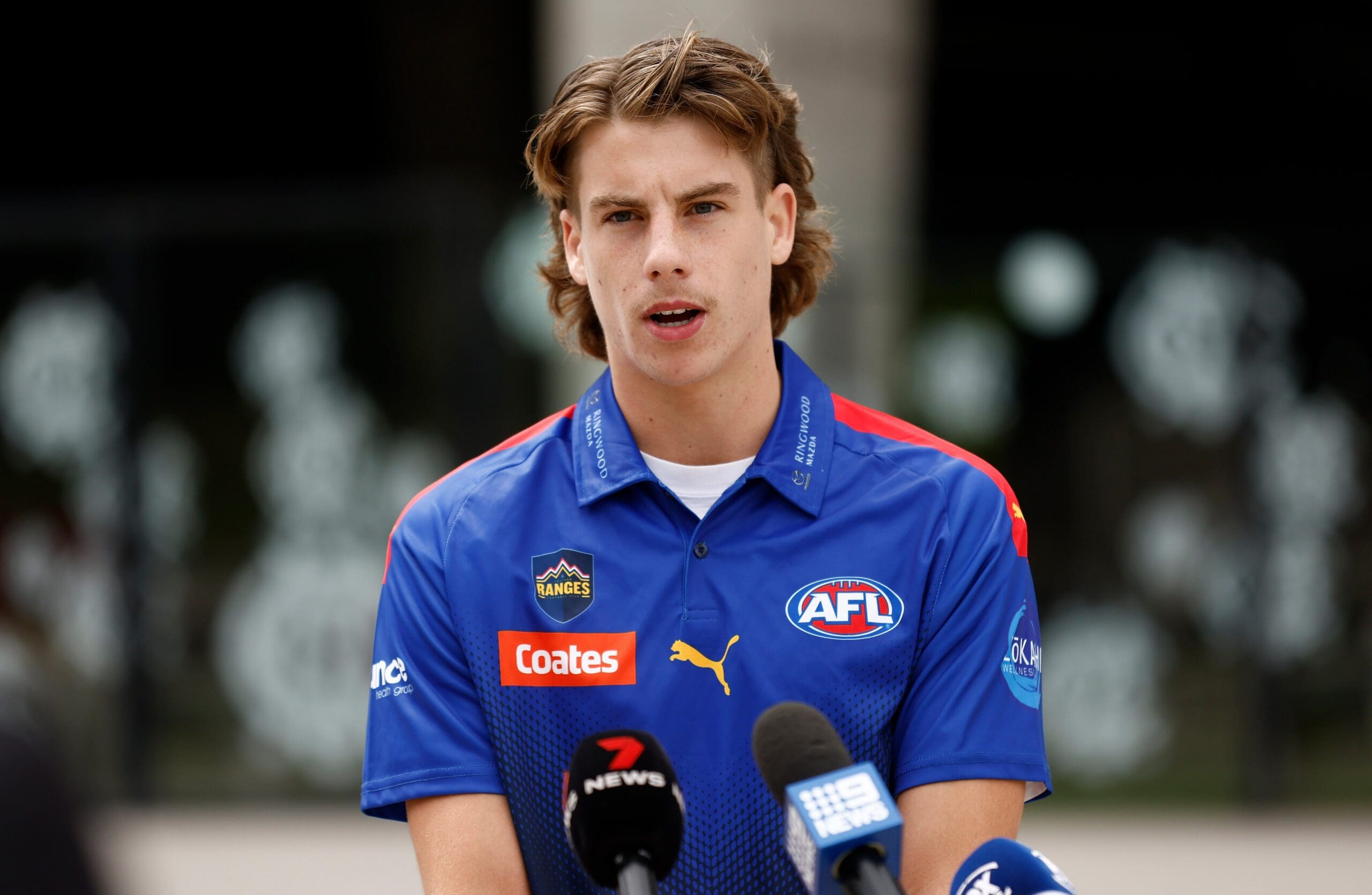 "But what you get as a player, he's (Tholstrup) a really good teammate, plays his role really well, and he can hit the scoreboard and he can be a real connector for us.
"We're just really excited to bring both those boys in and we probably targeted the two of them, so it was a good result."
Quizzed on the idea that the duo's selection represented a needs-based move, Taylor saw it from both sides but expressed that the Dees approached the count with a best-player-available mindset in place.
"A little bit needs-based, but to be truthful, I reckon that we've just [targeted] the best available talent this year, but we do think that they can actually add a bit of a different dynamic to us.
"How quickly (next season will they play)? Look, we don't want to be [pressuring them], they should be putting the expectation they want to play pretty early [in the season], we think they've got the ability to do that, but whether they do [or not], there's no expectation."
Heading into the second night of festivities at Marvel Stadium, Melbourne currently holds a further selection at No. 67; a pick that may not ultimately be used.