With Brownlow Medal night just hours away, we decided to look at who's likely to poll votes early and late on footy's most prominent awards night.
Each year there are always players considered a 'smokey' to take home Charlie, as well as those considered head-and-shoulders favourites above the rest. In 2023, it seems likely the prestigious award will be dished out to one of four prolific performers.
Bulldogs skipper Marcus Bontempelli and Magpies father-son gem Nick Daicos are the two frontrunners, with not a lot separating the two. Port Adelaide midfielder Zak Butters had a breakout season in 2023, whilst Demon Christian Petracca shone in Clayton Oliver's extended absence.
Though there will always be games with surprising voting decisions, we examined some of the most likely circumstances to judge the voting for this year's Brownlow.
To judge the players we deemed to be fast starters and finishers, we employed the voting system from the 2023 Zero Hanger MVP Award.
Votes were given out in a 5, 4, 3, 2, 1 system, with a maximum of 20 votes given out to one player each round. Players awarded 20 votes for a game are considered likely to poll three Brownlow votes on Monday night.
Check out our five 'fast starters' and five 'fast finishers' below.
Fast starters
Marcus Bontempelli (Western Bulldogs)
What a year the Bulldogs skipper had in 2023. Although unlikely to poll votes in the first two rounds of the home and away season, the 'Bont' went on a tear early in the year. It looks likely that the five-time All-Australian will be polling votes in six of the first 12 rounds of the season.
While it was a disappointing end to the Bulldogs' season -- not even making the top eight -- the skipper did everything he could to pull his team over the line. There's no debate that Bontempelli had a stellar season.
MARCUS BONTEMPELLI
Midfielder

Bulldogs

2023 SEASON AVG

27.7
Disposals

7.5
Tackles

7.6
Clearances
Don't be surprised if the 'Bont' stays in the top three for most of the night. This year could finally be the year that the premiership player wins the award he's been craving for the entirety of his career.
His biggest game in the first half of the season was in a Round 6 clash against Fremantle. It was a complete performance from Bontempelli, racking up an impressive 31 disposals, 10 tackles and eight clearances. If that wasn't enough, he also booted two goals for his troubles.
Zak Butters (Port Adelaide)
The Port Adelaide superstar had a dominant year in 2023. The Power went on a remarkable 13-game win streak and it was due largely in part to the talents of Butters. The dynamic duo of Butters and Rozee was exciting to watch, the pair leading their side all the way to a preliminary final before suffering defeat at the hands of the 'Orange Tsunami'.
Averaging career-highs in just about every stat, Butters was a formidable force all year. Although not likely to poll three votes until Round 8, since that game he seems likely to poll at least a vote in every game from Rounds 8 to 12.
ZAK BUTTERS
Midfielder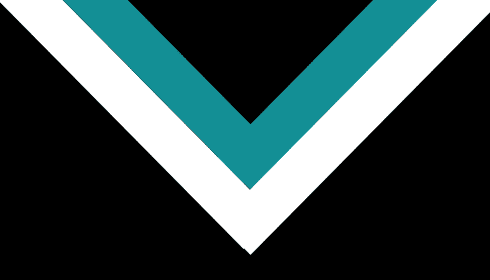 Port Adelaide

2023 SEASON AVG

27.5
Disposals

3.4
Tackles

4.4
Clearances
After such a hot start early in the year, Butters seemingly declined statistically as the season went on. Despite this, Butters is still considered a likely candidate to take home the Brownlow. His numbers declined, simultaneously as Port came off their impressive win streak, and Connor Rozee was always around to poll votes also, possibly taking a few off the 23-year-old.
Butters had a massive game in a Round 10 win over Melbourne at Adelaide Oval. The young talent had a game-high 41 disposals to go along with 10 clearances and a couple of goals.
Tim Taranto (Richmond) 
Towards the mid-way point of the season, the new face at Tigerland Tim Taranto began to hit his stride in a big way. Between rounds eight and 12, Taranto looks likely to poll votes with possible three-vote games in Rounds 11 and 12.
After joining a Richmond side past its prime, Tiger fans can breathe easy knowing that Taranto is around for the long run. His time at the Giants was special, making a grand final before ironically losing to the Tigers. After joining Richmond, it's clear that he's worth every cent they paid him.
TIM TARANTO
Midfielder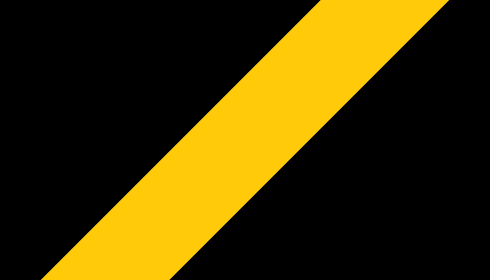 Richmond

2023 SEASON AVG

28.8
Disposals

6.7
Tackles

6.2
Clearances
In a midfield that seemed to be constantly shifting personnel, Taranto was the consistent figure in the side. His inside craft was on display for much of the year, pairing well with the likes of crafty midfield-forward players in Shai Bolton and 2017 Brownlow Medallist Dustin Martin.
In Round 11, Taranto should poll three votes. Despite losing to Port Adelaide at the MCG by 10 points, the former Giant was clearly the best afield. After criticism surrounding his goalkicking, Taranto silenced the noise by booting four goals along with a game-high 33 disposals.
Jordan Dawson (Adelaide)
A smokey in this year's Brownlow race, Jordan Dawson had a stellar 2023 campaign. In his first year as the Crows skipper, Dawson proved to be an invaluable piece to his side's success in 2023. Despite missing finals, the Crows are clearly on the up and they have their captain to thank for that.
In only his second year at the Crows, the defender-turned-midfielder had a career-best year. It's more than likely that Dawson will lead the Crows' total for total votes and is in with a sniff to take home the medal after consistently performing all year. Teammate Rory Laird also had a phenomenal year, along with their key forward Taylor Walker, who is likely to poll in a number of games.
JORDAN DAWSON
Midfielder

Adelaide

2023 SEASON AVG

27.1
Disposals

6.7
Tackles

3.8
Clearances
The only downside for Dawson is that his side didn't win consistently. Brownlow voters are quite harsh, especially if the best-on-ground's side didn't win. Dawson might be one of the unlucky few who get hit with a shock voting decision from the voters.
In Round 4, Dawson lit up the Dockers in a 39-point victory. Although racking up an impressive yet reasonable 27 disposals, it was the manner in which he went about it that saw him likely to garner maximum votes. The skipper had a ridiculous 96% disposal efficiency whilst playing a mix of half-back and midfield throughout the game. He also booted a major to top off his afternoon.
Zach Merrett (Essendon)
Although the Bombers skipper is ineligible for this year's Brownlow due to suspension, it would be unfair not to mention him here. Essendon started the season hot, their most successful start in years.
The three-time All-Australian looks set to poll in rounds eight, 10, 11, and 12 based on our Zero Hanger MVP voting. Merrett was second for his side statistically in disposals, only behind ball magnet Darcy Parish.
A disappointing end to the season is a fair description of the Bombers' year, but they seem to be on the up under new coach Brad Scott. Teams aren't rebuilt overnight, and Merrett's post-game comments after Round 24 of wanting to get past being a "mediocre club" ring true to the team's growth.
In a famous one-point win for the Bombers in the annual Dreamtime game against the Tigers, Merrett had a ridiculous 39 disposals and seven tackles. Clearly the best afield, Merrett was the Yiooken winner on the night.
Fast finishers
Nick Daicos (Collingwood)
Arguably the favourite for this year's Brownlow, the Magpies superstar Nick Daicos had a stellar second half to the year. Although his first half of the season was solid, including a famous Anzac Day performance, his middle and end to the year was pure class.
From Round 16 through to 18, Daicos was named best afield in our MVP voting, one of only two players to be named best on three weeks in a row (the other being Zak Butters).
NICK DAICOS
Midfielder

Collingwood

2023 SEASON AVG

31
Disposals

3.8
Tackles

4
Clearances
The 20-year-old's transition from a rebounding half-back to an inside midfielder was incredible and he certainly proved his worth for the Pies. One of the most important players for his side, Daicos' incredible home and away season was cut short after suffering an injury in Round 21.
His best game in the second half of the year came against the Suns in Round 16. The youngster starred with a game-high 36 disposals and 10 tackles. He booted 1.2, his inaccuracy in front of goal the only dampener on an otherwise great performance.
Lachie Neale (Brisbane)
Could Brisbane's superstar midfielder be headed for a second Brownlow medal? With the arrival of former Bulldog Josh Dunkley, much of the midfield dominance was now shared between the two. Nevertheless, Neale still impressed in the back half of the year.
In the second half of the year, Neale polled votes in our MVP in eight out of the last 12 games. Leading his side in disposals and second in efficiency amongst midfielders (behind Jaspa Fletcher), Neale continues to impress after moving from Fremantle at the end of the 2018 season.
LACHIE NEALE
Midfielder

Brisbane

2023 SEASON AVG

26.7
Disposals

4.1
Tackles

7.9
Clearances
Neale was a key reason for the Lions finally breaking their preliminary final hoodoo, taking his side to their first grand final appearance since 2004. The 30-year-old isn't a stranger to grand finals, having played in one as the substitute for the Dockers in 2013.
The standout game for Neale was a vintage performance in Round 24 against the Saints. Neale led his side in disposals with 30, whilst racking up a game-high 10 clearances to get the Lions over the line.
The Swans superstar had a breakout season in 2023, establishing himself as arguably the best winger in the competition. Gulden was phenomenal for the Swans and looks likely to poll Brownlow votes in seven of his last 12 outings of the home and away season.
A brilliant user by foot, Gulden excelled both as a winger and inside midfielder. Able to hit targets with precision from just about anywhere on the ground, the 21-year-old well and truly earned his maiden All-Australian blazer.
ERROL GULDEN
Midfielder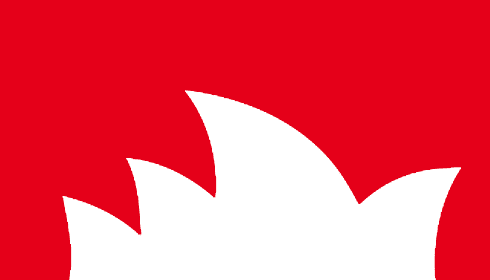 Sydney

2023 SEASON AVG

26.8
Disposals

5
Tackles

3.9
Clearances
In such a young side, Gulden is going to be one of the key players in the Swans' climb for a premiership in 2024 and beyond. After losing to the Blues in the elimination final at the MCG, the Swans can only go up from here.
Gulden polled a perfect 20 MVP votes in Round 21 against the Giants. The winger racked up a team-high 32 disposals along with two goals to win the clash against their Western Sydney rivals.
Christian Petracca (Melbourne)
One of the favourites for the Brownlow, Petracca had a strong finish to his 2023 campaign. One of few players who was consistent all year, Petracca was once again a star for the Dees.
Despite not polling 20 votes at all from Round 12 onwards, Petracca polled votes in 11 out of the final 12 games of the home and away season in our MVP voting. His move forward when the Demons needed someone to step up was most impressive in 2023, earning him plenty of votes.
CHRISTIAN PETRACCA
Midfielder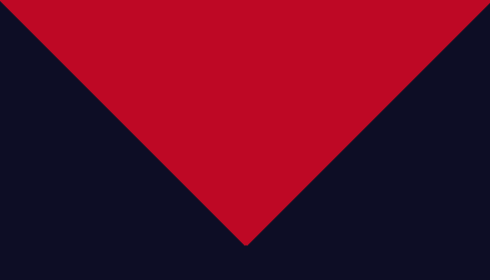 Melbourne

2023 SEASON AVG

27.8
Disposals

4
Tackles

6
Clearances
Three-vote games aren't the only way to win the Brownlow. Consistency is key in taking home Charlie and plenty of one to two-vote games could be coming Petracca's way.
Polling 19 out of a possible 20 in Round 12 was Petracca's best game at the back end of the year. In a victory over the Blues, Petracca had a game-high 32 disposals along with a goal to seal victory for the Dees.
The All-Australian captain simply had to get a mention here. Although not the most prolific vote-getter in our MVP system, Greene led from the front for the Giants. In his first year as skipper, Greene led his side to a preliminary final in which they were ultimately defeated in a heartbreaking one-point loss.
His home and away season was outstanding, a mix of both midfield and forward time saw the 30-year-old rack up plenty of votes, finishing 10th in our overall voting. Greene had two unanimously voted games from Round 12 onwards whilst picking up votes in eight of his final 12 games.
TOBY GREENE
Forward GWS

2023 SEASON AVG

17.8
Disposals

4.4
Marks

2.8
Goals
In one of the most remarkable redemption stories ever seen in footy history, Greene has evolved from the competition's resident 'bad boy' to a respected player (within reason of course). He is sure to poll votes in this year's Brownlow, however, forwards typically don't have the best of luck in what's generally considered to be a 'midfielder's award'.
His standout game in the second half of the season came against the Bulldogs in Round 20. Needing a win to push for finals, the Giants overcame the disappointing Dogs on the back of a 5-goal haul from Greene.