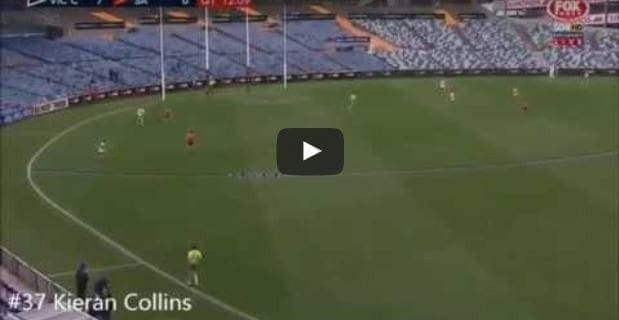 Name: Kieran Collins
Position: Key Defender
DOB: 14/12/1997
Height: 193cm
Weight: 94kg
Draft range: 5-15
Current club: Dandenong Stingrays
Pub summary: Close checking key defender who is rarely beaten
Strengths
Discipline
Body work
Intercept marking
Decision making
Ready made player
Weaknesses
Overall
With key forwards and flashy players often in vogue before a draft players like Collins are rarely discussed by fans, but you can be sure just about every club has him inside the top 15 on their draft boards.
Kieran Collins is one of the best key defenders in this year's draft and if not for Jacob Weitering he would likely be talked about as the best key defender available this year.
Collins has long been known as a premier defender who is one of the best shutdown players of his age group. His discipline in checking his opponent, quality body work, ability to stick to team structures and second efforts have made him a nightmare for his opponents.
One of the question marks on Collins is his versatility. However, as seen in the TAC Cup preliminary final on the weekend, he can play forward and impact the scoreboard. Collins' other question mark is his pace. This may actually mean he could be viewed more as a forward option long term where his first 20 meters won't get exposed too much.
This year Collins has built on another aspect of his game, his intercept marking. He's always had the ability to read the flight better than most (which often covers for his lack of pace), but now he is using this ability to choose the right times to zone off his man and really do damage to his opposition by taking those marks. It is this trait which has seen him rise up the draft pecking order. We see him getting drafted in the top 10.
Highlights: