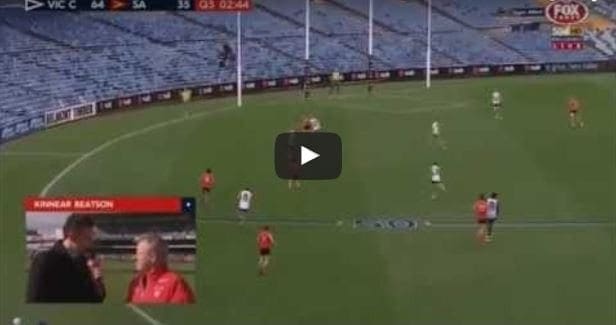 Name: Jacob Weitering
Position: Key Position Defender
DOB: 23/11/1997
Height: 195cm
Weight: 91kg
Draft range: 1-10
Pub summary: Dominant key defender who can take intercept marks and rebound well.
Strengths
Reading the flight of the ball
One on one contested marking
Footskills- particularly long kicking
Knowing when to leave his man to intercept opposition attacks
Weaknesses
Could get exposed by quicker and more agile opponents
Overall
Jacob Weitering is a rare talent, being a late bloomer who has grown considerably over the last few years has allowed him to develop into a dominant key defender and one of the best players in this year's draft.
Weitering's ability to not only dominate his opponent but also peel off when appropriate to take intercept marks is impressive. What really stands out for us though is his footskills. Once he wins possession, he regularly hits up targets up to 60 meters away.
Weitering will definitely be drafted inside the top ten picks of the draft, some have him going pick one, Zero Hanger expects him to be a top five pick but we're not convinced he'll be pick one. Key defenders are rarely drafted this early as it is.
Video