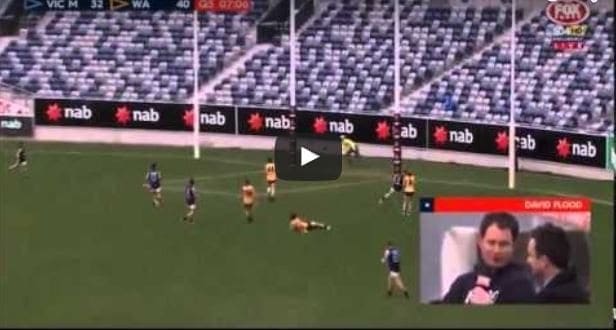 Name: Jade Gresham
Position: Midfielder
DOB: 24/08/1997
Height: 177cm
Weight: 74kg
Draft range: 15-30
Current Club: Northern Knights
Pub summary: Possession accumulating midfielder with leadership potential
Strengths
Leadership- Captain Northern Knights
Decision making
Clearances
Agility
Weaknesses
Overall
If you simply looked at the strengths and weaknesses for Jade Gresham you'd be forgiven for thinking he will be a top 10 pick in this draft, whilst he could go close, I'd be surprised if he did.
That's not to say that Gresham isn't one of the better prospects in this year's draft, because he is. He just lacks that dominant trait which makes clubs stand up and say, 'I have to get that player'. I'm talking about traits such as Jacob Hopper's contested ball work or Aaron Francis' elite footskills.
Gresham is a lead by example sort of player who can accumulate big numbers and he uses the ball well. What I'd like to see more of though, is for Jade to take more attacking options and risks with his possessions, as the most common criticism I have heard is, "Does he hurt the opposition with his touches".
In my opinion, Gresham is a top 20 pick. Players who can average 33 and 27 touches in the TAC Cup and National Championship respectively at an efficiency of 70-80% deserve to be selected in the first round, especially when you factor in leadership, clearance work and an ability to hit the scoreboard.
Highlights: